Percentage of donor organs recovered for transplant in the U.S. with machine perfusion intended or performed by donation quarter and organ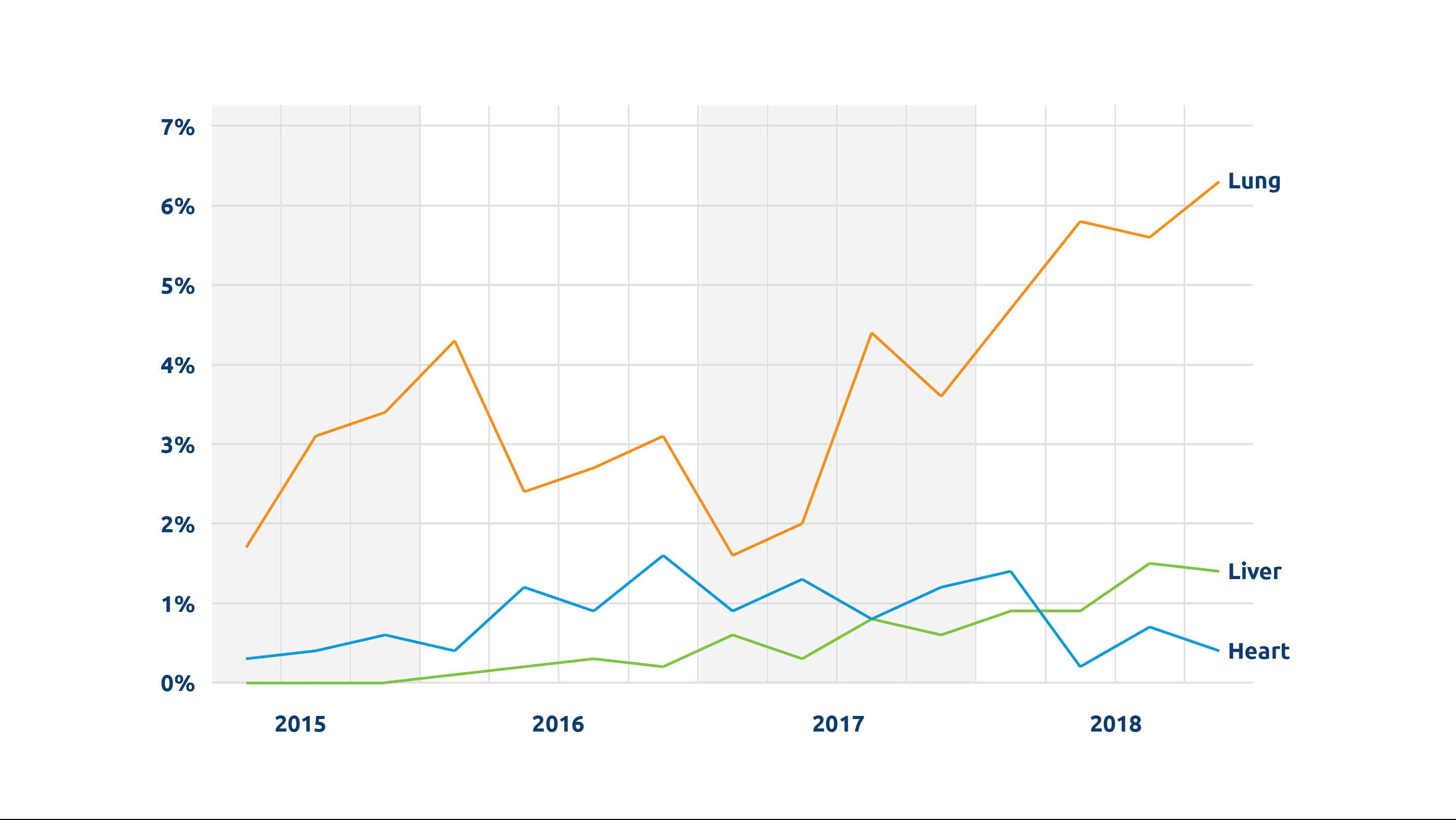 Lung perfusion has more than tripled since 2015, growing from 1.7 percent to 6.3 percent and potentially expanding the pool of organs available for transplant.
The proportion of livers being treated with this transformative technology (including normothermic, hypothermic and other perfusion), also showed similar steady growth, jumping from just .1 percent in 2016 to 1.4 percent by the end of 2018. The OPTN began collecting data (from the Deceased Donor Registration) on the percentage of donor organs intended for ex vivo normothermic machine perfusion (NMP) and their location four years ago.
Read about the potential impact of NMP on transplantation and meet the companies leading the way in its development.
Number of donor organs (heart, liver, and lung) recovered for transplant in the U.S. with machine perfusion intended or performed