UNOS collects and reports data on every U.S. organ donor, transplant candidate, recipient and outcome. The data is used to study and advance transplant, inform policy development and help professionals make informed decisions.
Continuous improvement: Transplant statistics
The U.S. system for organ donation and recovery is among the best in the world. But there is more that we can and must do. UNOS works with the organ donation and transplant community to drive improvement and save more lives.
10 things UNOS is doing to get the right organ to the right patient at the right time
Understand. Compare. Improve.
Tools for UNOS Members: Research and data analytics for transplant hospitals and OPOs that let you improve performance and increase transplants.
2022 donors, deceased
and living
12,104
donors

January - July 2022
as of 08/11/2022
2022 transplants
24,414
transplants

January - July 2022
as of 08/11/2022
105,745
people need a lifesaving organ transplant (total waiting list candidates). Of those,
60,407
people are active waiting list candidates.
Totals as of today 12:21am EDT
More than 6,500
living donor transplants in 2021
The number of living donor transplants has been affected by the COVID-19 pandemic. But living donor transplants have increased 14.2 percent over the 2020 total.
11th consecutive record-breaking year
More than 13,800
deceased donors in 2021
Even with a 34.7% increase in deceased donation over the last five years, the need for organ donors is immense.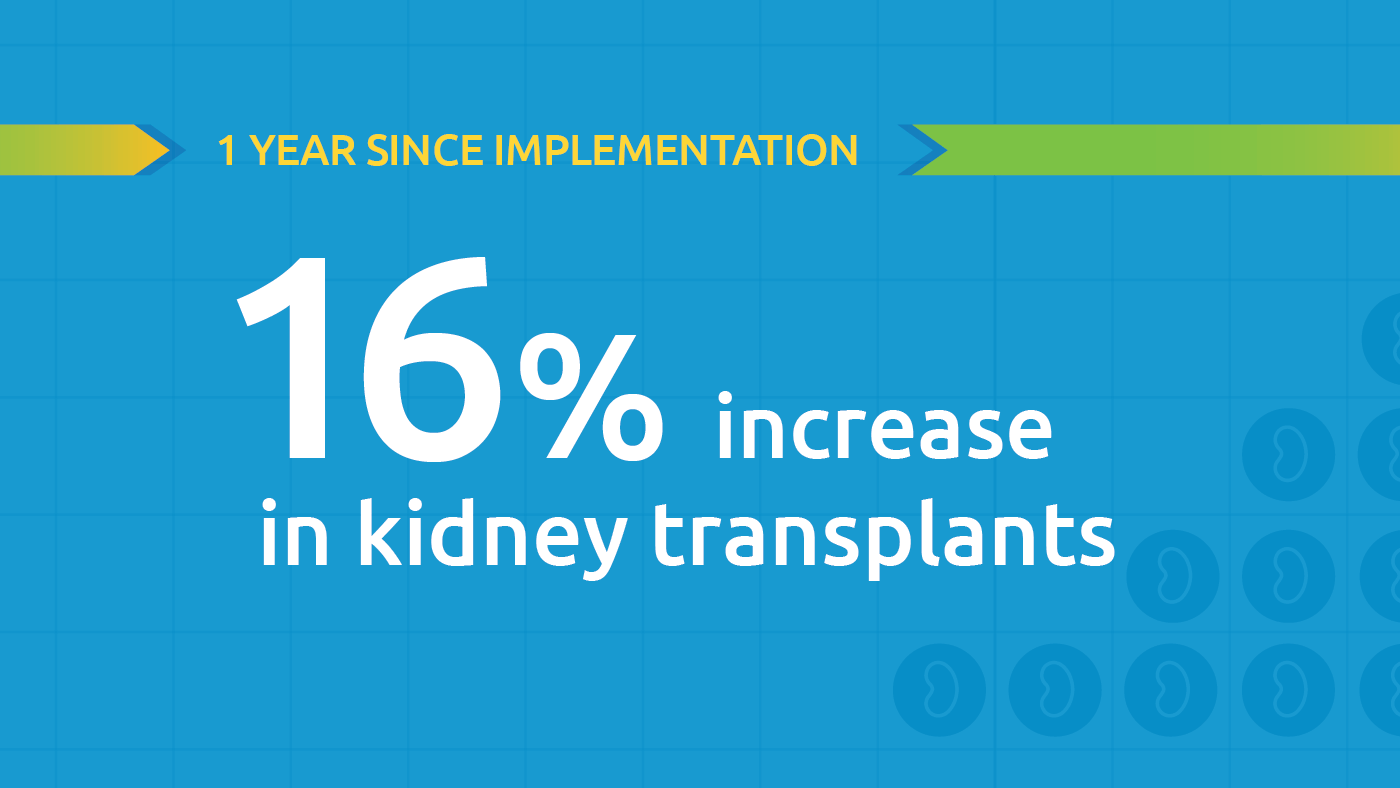 In focus
Kidney transplants continue to increase
One-year monitoring report shows increases in kidney transplants for Black, Hispanic, Asian and pediatric patients following policy changes.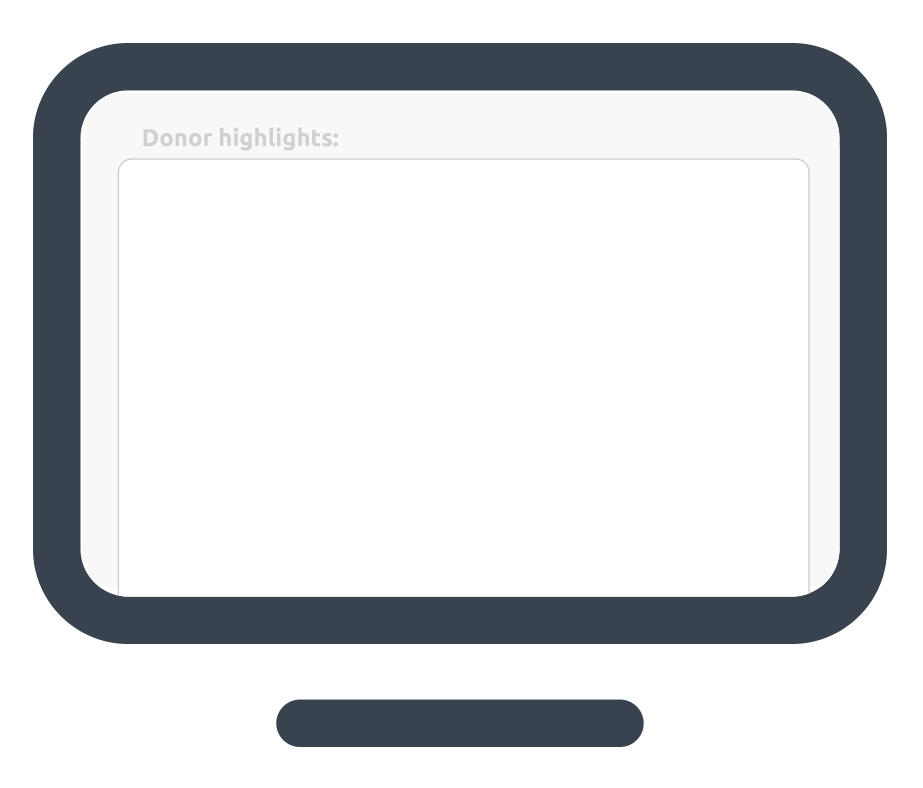 Innovation
Predicting kidney utilization rates
UNOS researchers test using natural language processing to improve organ acceptance rates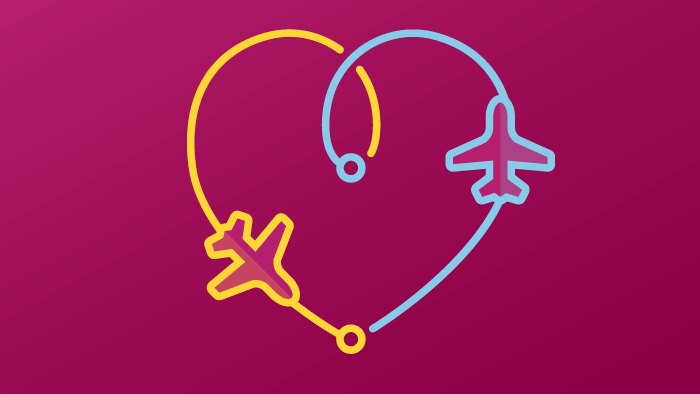 Innovation
An Expedia for organ transplants: Predicting travel time
UNOS researchers are partnering with community to address one of the biggest contributors to prolonged cold ischemic time — organ transport
Current state of organ donation and transplantation: Transplant trends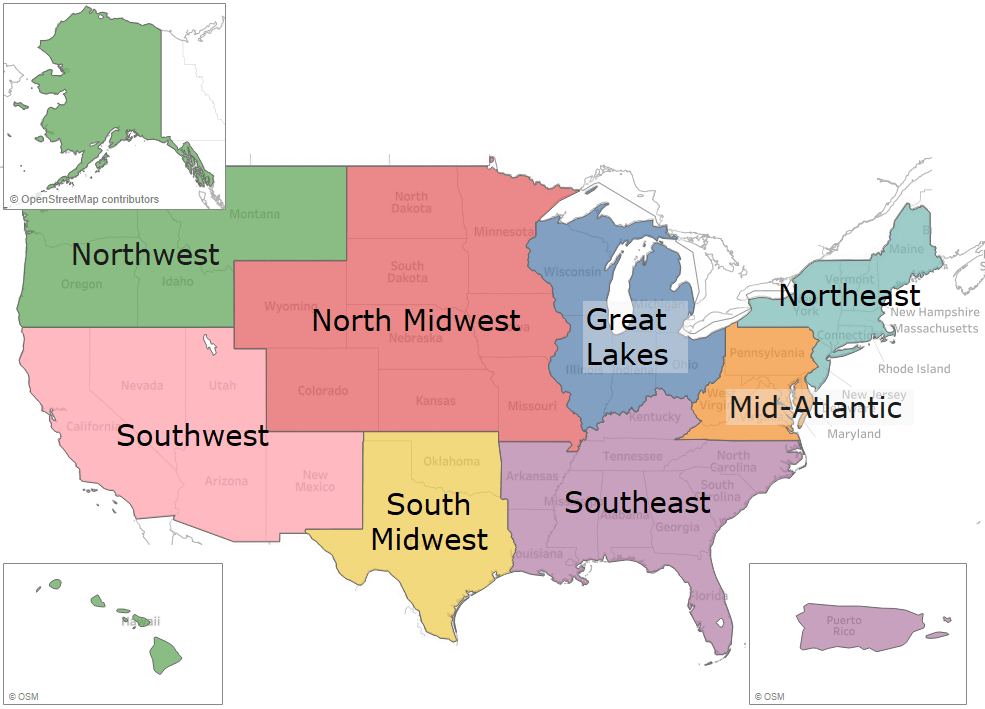 About the dashboard
This dashboard can be used to explore transplant and donor trends and key statistics. This data visualization shows high-level data on transplants, deceased donors recovered, patients added to the waitlist and patients temporarily moved to inactive waitlist status*. It is updated daily. Find detailed and localized data through the preceding month in the OPTN website's data section.
*A temporary inactivation means that the transplant program has determined that a candidate is temporarily unavailable or unsuitable for transplantation and should not receive organ offers. The transplant program may reactivate the candidate at any time.
This dashboard is updated monthly, typically during the third week of the month. You may experience short periods of temporary interruption during this time.