UNOS Primer - Registration now full
Join us Nov. 4-5
Registered participants will join us at UNOS headquarters in Richmond this November for an interactive learning opportunity. Although registration is currently full, you can still add your name to the waiting list and we'll contact you if a space becomes available. This also secures your registration for future Primers.
What can you expect?
Hear UNOS staff give you answers to these questions and more:
How is policy developed and implemented?
How do site surveyors monitor compliance?
What resources and effective practices are available for transplant professionals?
How do I navigate certain reports in UNetSM?
You'll learn through lectures, breakout sessions, and one-on-one engagement with UNOS employees. You'll also have an opportunity to tour the building and network with your fellow participants. Don't miss this amazing opportunity.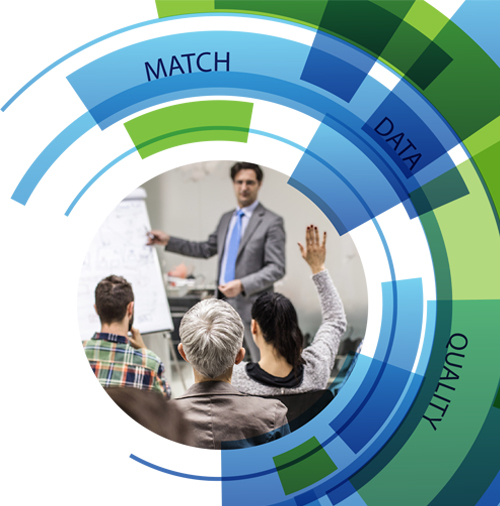 Sponsorship Opportunities Available for the 2019 UNOS Primer
Become a sponsor for the 2019 UNOS Primer to engage an audience of 50 active members of the transplant community and learn more about UNOS. We welcome your partnership and look forward to seeing you in Richmond this November!
Gold Sponsor
$6,000 Sold out!
Congratulations to Care DX® for registering as our Gold Sponsor for the 2019 UNOS Primer.
Gold Sponsor Benefits
Exclusive speaking opportunity to open Primer on day one. (5 mins)
Exclusive speaking opportunity to close Primer on day two. (5 mins)
Promotion on all Primer materials during event: including printed materials, signage (welcome sign, registration table), electronic correspondence
Opportunity to be quoted in feature story about Primer that may appear on UNOS.org
Exclusive promotion of logo on online registration
Optional exhibitor table in lobby both days
Sign at lunches thanking presenting and meal sponsors
Verbal thank you at both lunches
25 word description and logo in agenda
Promotional materials in swag bag
Company name on the UNOS Community Partners webpage for 12 months
Logo on app
Verbal thank you at opening session
Advanced copy of attendee mailing list
One complimentary registration and 50% off one additional registration which includes meals. ($750 value)
Logo in rotating slides throughout event

Silver Sponsor Benefits
Optional exhibitor table in lobby both days
Sign at lunches thanking presenting and meal sponsors
Verbal thank you at both lunches
25 word description and logo in agenda
Promotional materials in swag bag
Company name on the UNOS Community Partners webpage for 12 months
Logo on app
Verbal thank you at opening session
Advanced copy of attendee mailing list
One complimentary registration and 50% off one additional registration which includes meals. ($750 value)
Logo in rotating slides throughout event

Bronze Sponsor Benefits
25 word description and logo in agenda
Promotional materials in swag bag
Company name on the UNOS Community Partners webpage for 12 months
Logo on app
Verbal thank you at opening session
Advanced copy of attendee mailing list
One complimentary registration and 50% off one additional registration which includes meals. ($750 value)
Logo in rotating slides throughout event