Thank you for your interest in UNOS Primer.
After much consideration, we have decided to cancel this year's event. UNOS Primer provides a unique opportunity to network and engage with UNOS staff. Based on our virtual options for the event, it was decided that a virtual format would not provide the same experience to our attendees. Please stay tuned for more information about UNOS Primer 2021.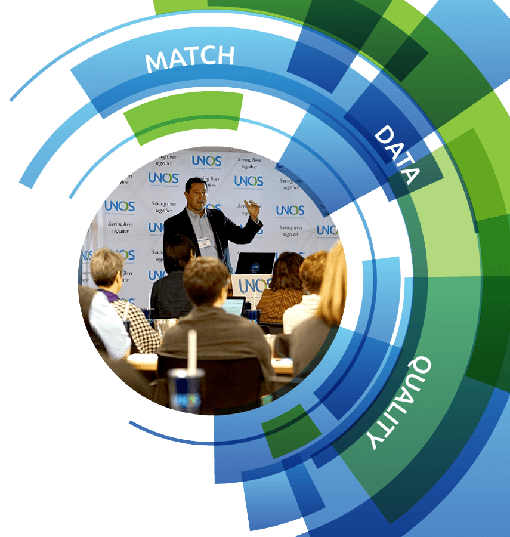 What can you expect for 2021
Hear UNOS staff give you answers to these questions and more:
How is policy developed and implemented?
How do site surveyors monitor compliance?
What resources and effective practices are available for transplant professionals?
How do I navigate certain reports in UNetSM?
What you can expect
Dawn Bitler, Site Surveyor, Member Quality, shares what you'll learn during her presentation>
UNOS Primer sponsorship opportunities
Sponsors for the UNOS Primer engage an audience of active members of the transplant community. We welcome your partnership and gratefully acknowledge our Primer 2021 sponsors for their support.
If interested in sponsoring the UNOS Primer, contact Cecile Robinson.
UNOS Primer 2021 Sponsors
Thank you to our 2019 Sponsors
Gold sponsor: CareDx®
Silver sponsor: Transplant Solutions, LLC