Summer 2023 public is now closed. Thank you for providing your feedback. This cycle was open from July 27 to Sept. 19, 2023. The last opportunity to provide feedback on these items was prior to 11:59 p.m. ET on Sept. 19.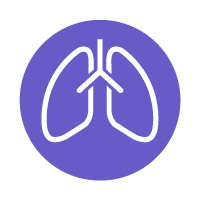 A special public comment period for a lung policy modification proposal was open from Aug. 24 through Sept. 7. View comments
UNOS convenes and welcomes public debate throughout the policy development process.
Public comment is a time for the donation and transplant community to come together and work collaboratively.
Learn more about 4 of the items that were up for comment
We encourage patients, transplant candidates and recipients, living donors, donor families and transplant professionals to learn more about the items and provide their valuable feedback to help shape U.S. organ transplant policy. Also, regional meetings are happening around the country and are open to everyone. We encourage you to attend.
Visit the OPTN website to learn more, watch videos and provide feedback on the 14 items available for comment.
See all items and provide feedback on the OPTN website
More ways to get involved:
Concepts for a collaborative approach to living donor data collection
The paper details the concept of the OPTN requiring collection and reporting of living donor candidate and donation decision data.
This data would be shared with the SRTR Living Donor Collective to establish a foundation in which the SRTR Living Donor Collective could directly follow-up with living donor candidates and living donors long-term at a national level.
Goal
Promote living donor and transplant recipient safety
Read concept paper and provide feedback:
Ethical analysis of normothermic regional perfusion
This paper outlines the ethical principles relevant for review of the new medical transplant procedure, normothermic regional perfusion (NRP).
NRP is a new technology that has potential to increase the number of transplantable organs, but it is important to ensure that the donation procedures are transparent and ethical.
Goal
Increase the number of transplants
Read white paper and provide feedback:
Modify organ offer acceptance limit
Limit transplant programs to accepting one organ offer at time per candidate per organ type with no exceptions for higher status candidates nor DCD donors.
Goal
Increase the number of transplants
Read proposal and provide feedback:
Require reporting of patient safety events
Require members (specifically transplant hospitals and OPOs) to report certain patient safety events.
Update Patient Safety Portal form so that it lists the events that members will be required to report.
Goal
Increase the number of transplants
Read proposal and provide feedback:
What is public comment?
Public comment is a crucial part of policy development. It's a time for donor families, transplant candidates, organ recipients, donation and transplant professionals and the general public to provide feedback and engage in debate about policies that govern organ matching and allocation. To make the nation's organ donation and transplantation system fair and equitable for all, many voices are needed and every view matters.
Please see the resources listed here to learn more about how UNOS convenes the organ donation and transplant community and the public in this twice yearly forum.
"Public comment is so important. And regional meetings are the place everyone comes together to talk about the big picture. I learn from the people who are on the ground and doing the work—like transplant coordinators and administrators. It's really important to consider their perspectives and have evidence-based conversations about policy. Public comment is a reflection opportunity for real world issues in transplant."
Macey L. Levan, J.D., Ph.D., Associate Professor of Surgery and Population Health, NYU Langone Health
Dr. Henderson is a former member of the OPTN Board of Directors. She is also a living donor.
Policy development process
Archived public comment
Learn about some of the previous proposals
Get involved