Every day United Network for Organ Sharing is contacted by people all across the country who want to educate others about UNOS, organ donation and transplantation. The UNOS Ambassador program provides tools, tips, and resources to help you spread awareness of United Network for Organ Sharing's lifesaving mission in your community.
Anyone can be a UNOS Ambassador. Whether you are a registered organ donor, wait-list candidate, transplant recipient, donor family member or living donor, your passion about organ donation and transplantation along with your commitment to sharing your experience is the foundation of being a UNOS Ambassador.
What does a UNOS Ambassador do?
There are endless ways you can generate awareness about UNOS, organ donation and transplantation:
As a UNOS Ambassador, you'll receive:
1
Every UNOS Ambassador is mailed a kit that you can use to educate your community about UNOS, organ transplantation, and donation. Many Ambassador materials are also available online.
2
UNOS Ambassadors also receive a monthly e-newsletter, are provided quarterly educational opportunities, and an invitation to join the private Ambassadors Facebook Group. By joining our private UNOS Ambassadors Facebook Group, you can communicate with other UNOS Ambassadors and share what you've been doing to raise awareness for UNOS, organ donation, and transplantation.
Mary explains how UNOS Ambassadors improve the national transplant system.
Sign up as a UNOS Ambassador
10.4 Marketing Subscribe UNOS Ambassador PROD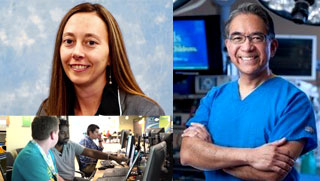 UNOS Ambassador resources
Being a UNOS Ambassador through social media, philanthropy, and your personal why
Committee volunteerism webinar
Understanding Public Comment webinar