the hub
Voices in Transplant
Perspectives from the organ donation and transplant community driving innovation, improvement and insights to save lives together
As a transplant dad and information technology professional, Organ Procurement and Transplantation Network Board of Directors member Joseph Hillenburg applies his IT expertise to help advance United Network for Organ Sharing's vision of providing a lifesaving transplant for everyone in need. "As a recipient parent, I am comforted that UNOS is always improving its ability to match donors to recipients — as they did for my son. As an information technology professional, I am pleased that UNOS is continuously improving and working toward best practices."
DEC 5, 2019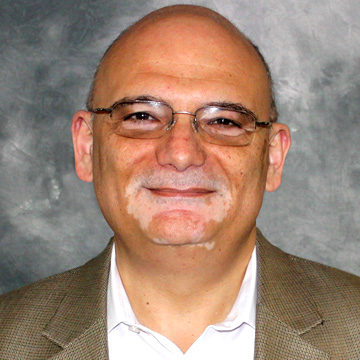 Transforming policy into algorithms:

A message from UNOS CTO Alex Tulchinsky
United Network for Organ Sharing works as the convener of the organ allocation and transplantation community, translating policy decisions made by transplant professionals into technology platforms that save lives. "Our job is to take the policies and convert them from English into computer algorithms," said chief technology officer Alex Tulchinsky. "By integrating policy development with the way IT works and by infusing technological practical approaches to how policy is being worded we are able to offer options to the committees to help them determine ways for an expeditious implementation."
Hear from Tulchinsky about how UNOS' Information Technology Department collaborates with the transplant community to swiftly create technological platforms that saves lives.
Nov. 27, 2019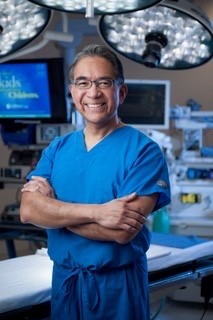 New liver distribution policy: 

"We must do better for our children."
Pediatric transplant surgeon George V. Mazariegos, M.D., dedicated his career to saving the lives of critically ill children through the gift of organ transplantation. In an op-ed published in The Hill in August, Mazariegos implores lawmakers to consider the lives of young people who would benefit from the new liver distribution policy that was passed by the Organ Procurement and Transplantation Network Board of Directors in December 2018. "All deceased donor pediatric livers will be offered to children first before being offered to less critically ill adults," said Mazariegos, who serves as chair of the OPTN's Pediatric Transplantation Committee. "This is a life-saving, game-changer for children waiting for a liver transplant."
Aug. 8, 2019
Uniting policy and information technology
UNOS uses data to develop strategies that drive improvement. Here enterprise data management director Catherine Monstello discusses how UNOS collects data to improve the transplant system: "We collect critical data from hospitals and organ procurement organizations and combine those data along with our policies and business rules to match organs to the patients who need them."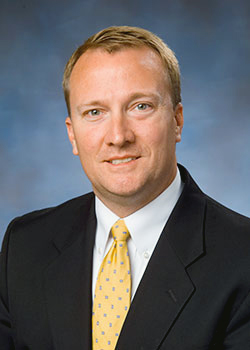 Improving our technology infrastructure: A message from UNOS CEO Brian Shepard
United Network for Organ Sharing CEO Brian Shepard responds to the Department of Health and Human Services' announcement that it will issue a request for information. The RFI will ask for ideas and information about how to improve the national information technology system for matching transplantable organs and managing detailed, confidential medical data on transplant patients and organ donors. "We are glad to have national attention devoted to how our system can further improve," Shepard said. "We're also glad to share our experience and expertise in managing the vital, complex and rapidly evolving technology needs of the community we serve."
Read more from CEO Brian Shepard.
Nov 8, 2019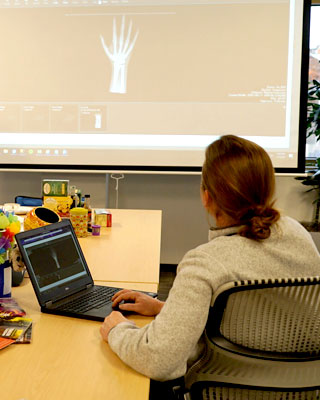 Creating the first national donor image sharing hub: "I was amazed when I saw the images."
A medical image sharing pilot project underway now at United Network for Organ Sharing may soon give organ procurement organizations, and donor and transplant hospitals, universal access to high-quality medical imaging studies during the organ offer process. Daniel Jacoby, M.D., who is the director of the Comprehensive Heart Failure Program at Yale School of Medicine, was one of the first physicians to interact with the system. "I was amazed when I saw the images," he said. "They look like you're looking directly at an echo screen. This is a step forward for our patients."
Read more on the pilot project that offers quick access to high-quality medical images.
Feb 5, 2019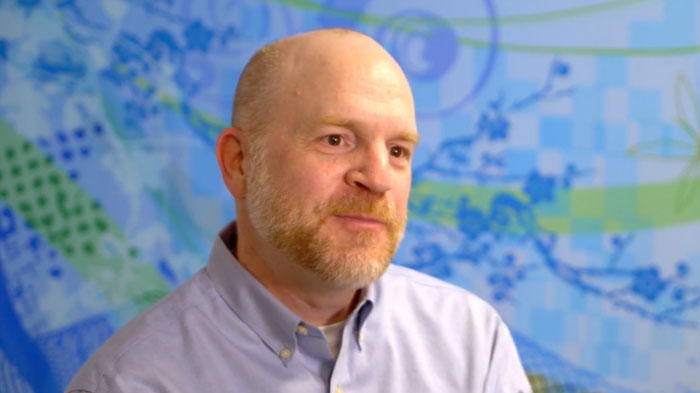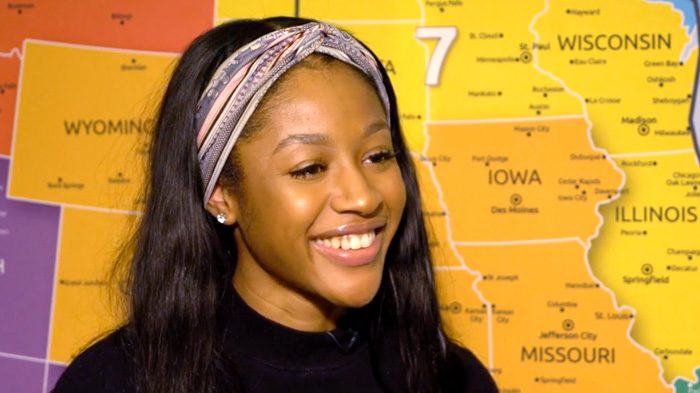 When every minute matters: "We measure just about everything we do."
Roger Brown directs the United Network for Organ Sharing Organ Center, which has been in continous operation 24/7 for more than 35 years. "We measure just about everything we do," he said. "How much we do. How fast we do it. How accurate that work is and is that work meeting the needs of the community?" In this series of videos, Brown and the Organ Center team discuss how they work with the donation and transplant community to meet the daily challenge of matching organs and saving lives.
Learn how Organ Center staff are trained and hear what motivates them. 
Aug 30, 2019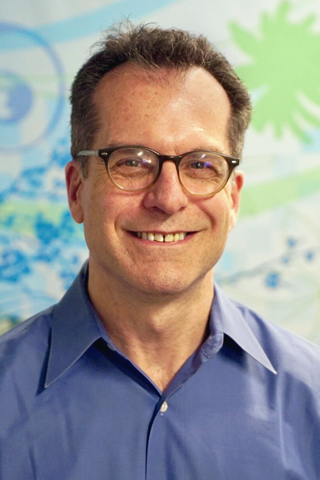 Better offer screening: "We want programs to understand what their practice is and to refine it."
Some transplant programs field many thousands of offers in a year, but might accept only a few hundred for their patients. In June, United Network for Organ Sharing launched the first phase of a pilot project to develop an innovative tool that will help change that by altering how offers are filtered. The project is testing ways to avoid unwanted offers, accelerate organ allocation and transplant more organs. The goal? Increase kidney utilization by helping organ procurement organizations find an accepting candidate more quickly. "We want programs to understand what their practice is and to refine it — so organs are directed to centers that will take them, faster," said UNOS business architect Rob McTier.
Read more about the pilot project that is testing ways to avoid unwanted offers, accelerate organ allocation and transplant more organs.
Jun 28, 2019
Creating a fair and equitable system by increasing access to organs
What's equity in access? "More fair for more people," says UNOS business architect Bonnie Felice. "The organ-specific committees are always looking at ways to increase the number of transplants and increase equity in access."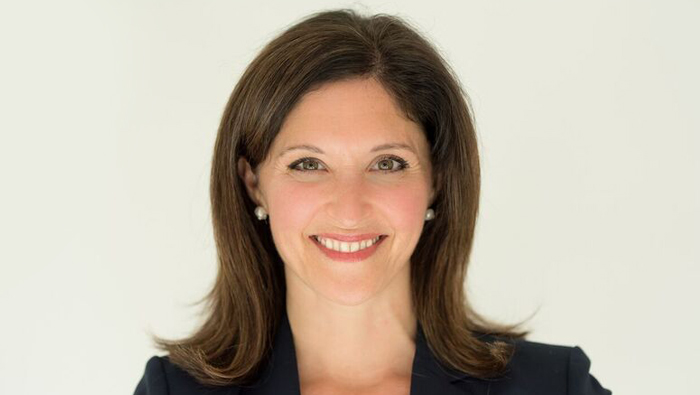 New England Donor Services president and CEO Alexandra K. Glazier shares success strategies
"The work of organ donation improvement is hard work. It is roll-up-your sleeves, boots-on-the-ground work, finding specific operational strategies that collectively make incremental change. There is no easy fix or a single solution — those of us in the OPO trenches know that, but many in the broader community may not."
Read more about Glazier's strategies for success.
Apr 30, 2019
How tech teams save lives
"These changes our project team worked on are going to help patients, because it's going to make a more rapid system with quicker responses." Hear Michael Ghaffari, UNOS software engineering manager, explain how reducing code base during the kidney allocation system implementation improved the UNetSM system.
Mar 31, 2015