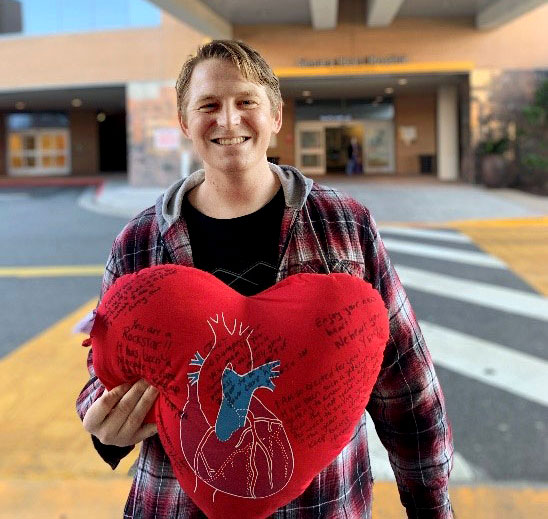 Joey paid it forward.
Joey launched a fundraiser for UNOS after his heart transplant.
"I was inspired by how much better, physically and mentally, my transplant made me feel, and wanted to pay that feeling forward to others."
You can too.
Inspire others to save lives!
Create a fundraiser
Bring awareness to a cause you care deeply about by sharing why you support UNOS and encouraging your friends and family to get involved. Contact [email protected] and we'll send you UNOS gear! 2
Connect your favorite activity or event to your passion for organ donation and transplantation. Throw a party, run a race, host a bake sale — get creative with your impact!
3
Lead by example: make the first gift.
4
Ask your friends and family to give or get your workplace involved!
5
Spread the word on social media and in your communities for the biggest impact, and encourage your friends and family to share as well. Post selfies and videos, and let your passion for this cause shine through!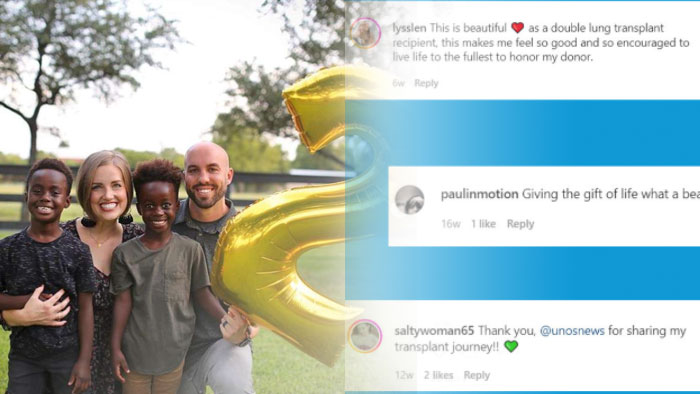 Want to amplify your story on social media? We'll show you how.
A second chance at life
When you give to UNOS, you join our mission to save lives and bring hope to patients like Heather, who received her double lung and liver transplant in 2014 and kidney transplant in 2017.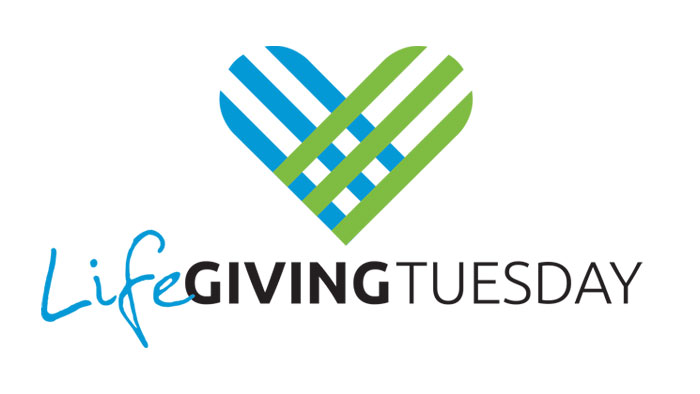 November 29
Thank you for helping us exceed our $30,000 goal.
Contact UNOS Philanthropy