Located at United Network for Organ Sharing, the National Donor Memorial honors America's organ and tissue donors. Funded entirely by private contributions, the 10,000-square-foot memorial garden was designed by a volunteer committee of donor family members, living donors and transplant recipients from across the country. The memorial symbolizes the emotional journey experienced by donor families during the donation process. Visitors take a symbolic journey through the process of donation, which is reflected in elements of the memorial garden:
The Wall of Tears
A family's loss marks the beginning of the journey. At the memorial entrance, water flowing over the words, "friend, wife, son, daughter, mother, sister, husband, brother, father," symbolizes tears shed by donor families.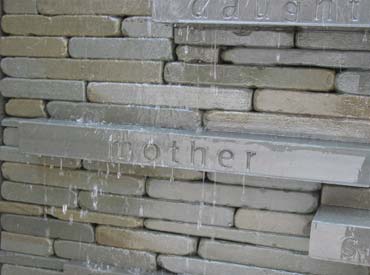 The Wall of Names
The central room of the garden contains names of donors, representing the diversity of America's donors. These named individuals share one special common thread—their generous gift made new life possible for thousands of children and adults. Without them, organ transplantation would not be possible.
The words, "Hope, Renewal, Transformation," are emblazoned on a bronze medallion on the granite wall. These words, specifically chosen by the committee that created the memorial, are unique to the organ donation process and have special meaning to both recipients and donors.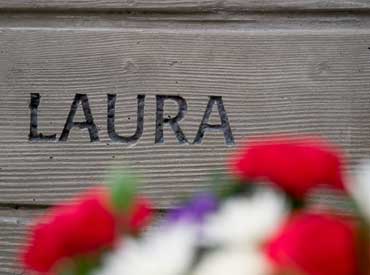 Butterfly Garden
"Light and openness" describe the portion of the memorial containing plants to attract butterflies, symbolizing renewal of life through transplantation. The evergreen bamboo and "Gift of Life" roses border the lawn.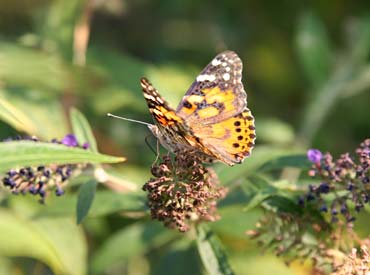 Grove
A row of holly trees leads to the source of water flowing through the memorial. The ripples of water in a fountain, symbolizing the donors' generosity, have far-reaching effects. This illustrates that the gift of organ donation does not end with an individual recipients.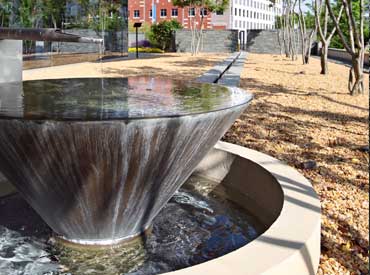 Connecting donor families & recipients
Sometimes donor families and recipients choose to contact one another. While the decision to share your experience is a personal choice, many donor families and recipients find comfort in correspondence.
The National Donor Memorial Award for Excellence
Established by UNOS in 2010, The National Donor Memorial Award for Excellence honors "unsung heroes" who have gone above and beyond in promoting organ donation in their community. Like the Donor Memorial itself, the award acknowledges that no transplant takes place without the donor.
Plan your visit
UNOS has attracted thousands of visitors—from local schoolchildren to travelers from around the world— to visit the garden, tour the UNOS headquarters and be inspired to follow in the footsteps of so many by choosing to give the Gift of Life.
Make a gift to the National Donor Memorial
Your gift supports the 10,000 square foot memorial garden located in Richmond, Virginia dedicated to organ donors nationwide, as well as programs and activities supporting education, tours and memorial celebrations.