Improving the system together
Learn about collaborative improvement projects, and find tools and learning resources that are helping to make the system stronger.
Offer Acceptance Collaborative
DCD Procurement Collaborative
Dianne LaPointe Rudow, DNP, President, UNOS Board of Directors, discusses how collaborative improvement will help the system reach the next million transplants.
Ryutaro Hirose, M.D., Surgical Medical Director, Scientific Registry of Transplant Recipients (SRTR), discusses the benefits of working together to make the system stronger.
Amit Mathur, M.D., Transplant and Hepato-Pancreato-Biliary surgeon at Mayo Clinic, AZ, discusses how collaborative improvement will help "bring the best practices forward" from the nation's more than 700 transplant programs.
Collaborative learning
DCD Procurement Collaborative
Project aim: To support efforts to increase deceased donor organs available for transplant by identifying and sharing effective practices regarding approaches to donation after circulatory death (DCD) procurement.
This project involved two successive cohorts of organ procurement organizations (OPOs), and concluded with a Learning Congress that was open to the entire OPO community.
Article coming soon
Explore Learning Congress session recordings on the OPTN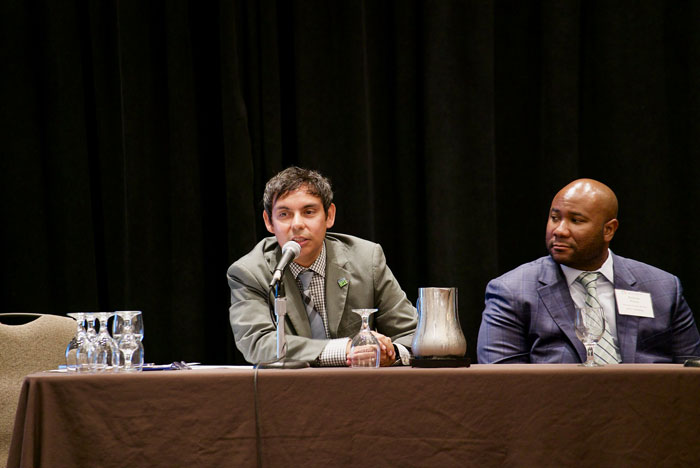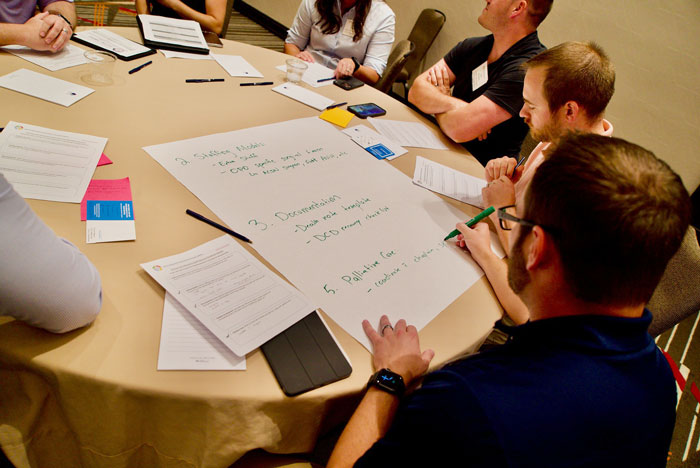 Collaborative Improvement (CI) initiatives:
Quality-focused efforts designed to bring organizations and teams together to work on a shared improvement goal.
The OPTN designs these projects so members can share effective practices, accelerating progress and improvement in the donation and transplant system. Learn about all projects
Partners for improvement
Collaborative Improvement
Collaborative Improvement (CI) initiatives are quality-focused efforts designed to bring organizations and teams together to work on a shared improvement goal. Learn about current and past projects
---
Individual Member Focused Improvement
The OPTN developed Individual Member Focused Improvement (IMFI) to:
Help individual OPTN members improve through the use of quality improvement tools
Deliver custom-designed engagements that fit each member's unique needs
Provide individualized improvement coaching to members
Collaborative research: UNOS Labs and SimUNet
UNOS Labs is a transformational collaborative research center that combines our industry expertise with data and technology to solve the most pressing challenges in the transplant system.
For donation and transplant professionals who want to increase transplant, SimUNet simulations offer a way to experiment with how different ways of displaying information (and how different types of information) can affect decision making.
UNOS Connect for professional learning
UNOS Connect
Find educational offerings focusing on effective practices, system updates (UNetSM) and policy changes. Learn more about UNOS Connect.
Annual education events
UNOS Primer, held at UNOS headquarters, helps attendees learn UNOS's functions and structures, how the member quality department assists OPTN members and facilitates the OPTN peer-review process, the OPTN policy development process and how to best use UNetSM applications.
Transplant Management Forum, or TMF, is an annual educational event to increase collaboration and grow your knowledge of operations, finances and strategies. Learn why transplant administrators find this annual conference so valuable.
Toolkits and resources
Find guidance documents, organ-specific policies, organ allocation calculators, and related educational resources.
Member resources guide: Links to policies, bylaws, toolkits and other resources. Includes an introductory fundamentals section.
Patient safety resources including an ABO toolkit
Understand data for informed decisions
Performance improvement data tools for UNOS members
A suite of data and research analytic services to provide you the most accurate data you need for making decisions, meeting regulatory requirements, and having successful quality assurance and performance improvement initiatives.​
Tools for transplant hospitals
Increase your efficiency
Helping more kidney patients, faster: Offer filters
New data analytics tools help hospitals understand acceptance patterns and refine them — so organs are transplanted faster. Learn about Offer Filters.
APIs: Seamlessly exchange data with DonorNet®, TIEDI® and WaitlistSM
Share vital data faster—no matter your job title or expertise with technology. We're here to help. Learn about available APIs.
Collaboration and
education news
The Sept. Learning Congress, open to all adult lung programs, will mark the conclusion of eight-month collaborative focused on increasing DCD lung transplantation.
Twenty-two UNOS staff members presented research from 42 studies at the 2023 American Transplant Congress, addressing topics including social determinants of health, offer-acceptance practices, and the impacts of allocation-policy changes.
The OPTN is offering 14 items for review.
"It's incredibly helpful to hear how other programs do things, because we're not all the same, and we can all learn from how we do things differently."