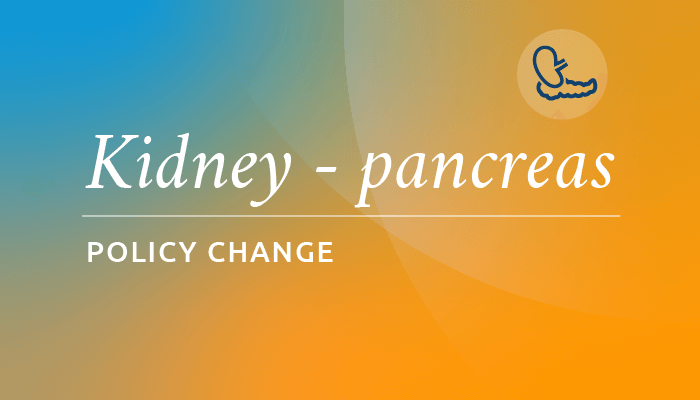 October 20, 2020
Professional education for removal of DSA and region, released organ allocation, medical urgency prioritization for kidney candidates will be available in November.
---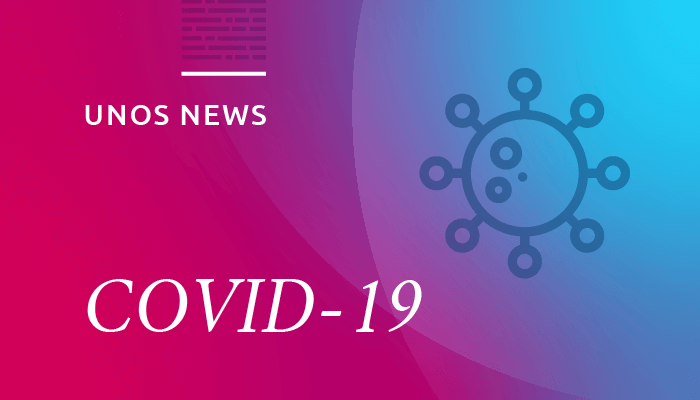 December 3, 2020
Status report on follow-up data submission requirements and virtual meetings for OPTN committee and regional meetings
---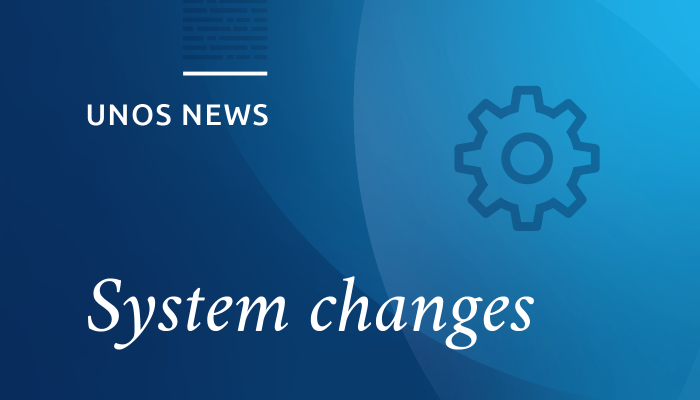 December 3, 2020
Evaluate your program's current settings now.
---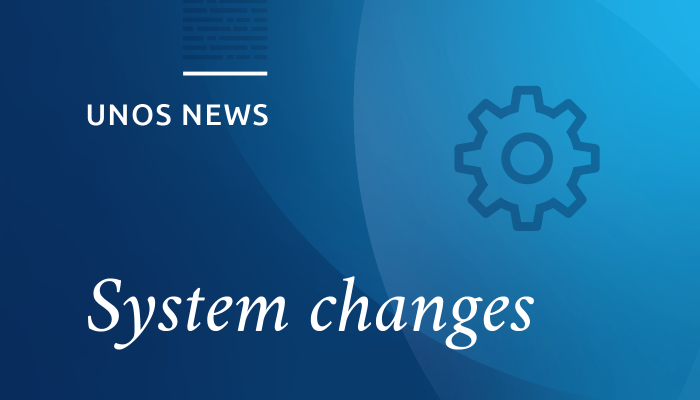 December 1, 2020
Kidney programs should update candidate data ahead of Dec. 15 final implementation.
---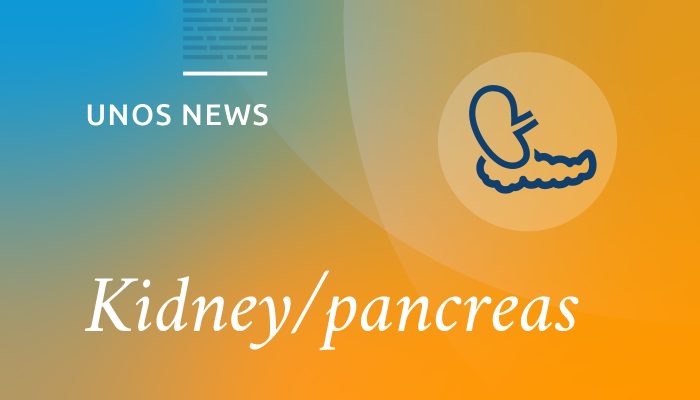 November 25, 2020
Panelists address upcoming changes to kidney and pancreas distribution.
---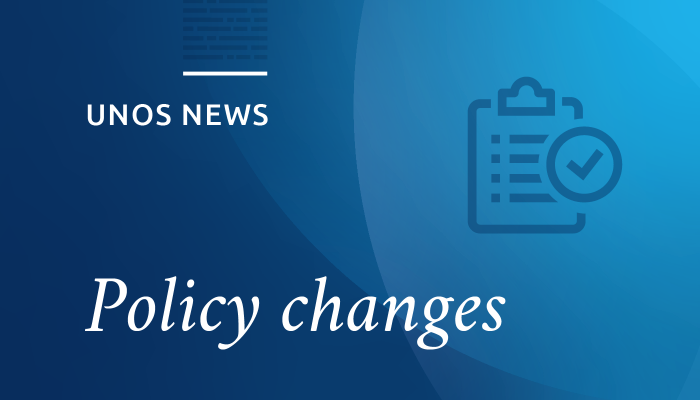 November 24, 2020
This action will follow the OPTN Board of Directors meeting on Dec. 6-7.
---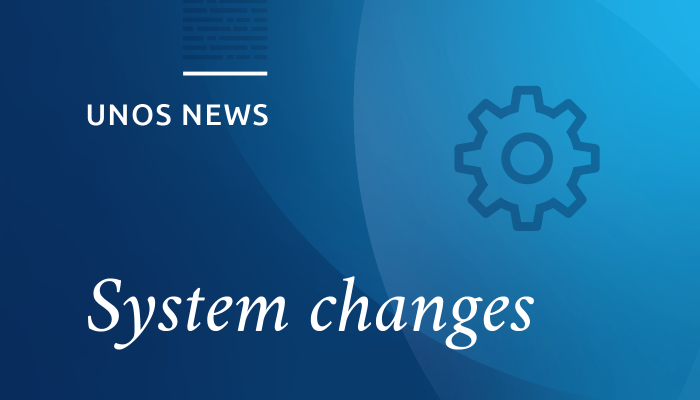 November 23, 2020
UNet users should save all data prior to the downtimes or the data may be permanently lost when the system goes temporarily offline.
---
Page 1 of 192