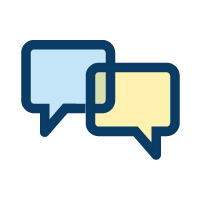 How are national transplant policies made?
Many voices come together—including yours—to develop policies that make transplant fair and equitable for all patients.
Who gets to determine policy?
You do. Public comment, a critical forum for national discussion on organ transplant policy, occurs twice each year. Learn more.
How do we track policy success?
See how liver, kidney and pancreas policies are working.
Continuous advances in the science and practice of organ transplantation require ongoing refinement of policy that involves experts in the field as well as the public and the larger donation and transplant community. To ensure the best possible solutions for patients awaiting transplantation and for the donors whose precious gifts make that possible, the policy development process is:
Inclusive – encouraging participation by interested persons and organizations
Responsive – assessing and modifying policies to remain current with the field
Equitable – helping to ensure that all patients have an equal chance of receiving a suitable organ
Evidence based – making decisions based on extensive and valid scientific data and analysis
The policy development process
Policy development is not always a direct, linear process. These five phases organize the typical steps a proposal must take before becoming implemented policy. 1

Gather ideas

Identify and analyze: All Board and committee projects begin with an idea. Ideas can come from multiple different sources, such as Board and committee members, UNOS staff, transplant conferences, innovation events, and the community. The idea must be defined and may involve UNOS research department, literature reviews, Failure Mode Effects Analysis (FMEA), or other tools to understand the potential and impact of the idea.

Project approval: All formalized ideas become committee projects that require review and approval from the Policy Oversight Committee (POC) and Executive Committee (EC) to move forward. 2

Develop proposals

Gather evidence: OPTN committees develop and analyze potential solutions for projects. During this time, UNOS support staff for the sponsoring committee will solicit input from key constituencies, including conversations between committees to develop the proposals. For example, ethical topics may be discussed by the Ethics Committee, pediatric topics may be discussed by the Pediatric Committee, and issues impacting vulnerable populations may be discussed by the Minority Affairs Committee. 3

Public comment

Community input through public comment is an essential part of the policy development process. There are four methods used to gather public comment:
Specific outreach to relevant stakeholder organizations (both transplant professionals and patient groups);
Comments submitted directly from other OPTN committees;
In-person meetings in the 11 regions; and
Online public comment forum on the OPTN website that is open to everyone.
The sponsoring committees review public comments on the proposed policies and make any appropriate changes to the proposal. Sometimes, feedback collected during the public comment period results in the proposal language being revised or rewritten entirely before being sent to the OPTN Board of Directors for a vote. If significant changes are made, the revised language goes out for public comment a second time. 4

Finalize and approve

Board review: The OPTN Board of Directors meets twice a year to consider and vote on proposals recommended by the committees. Approval requires evidence that the proposal addresses the stated problem, complies with NOTA and the Final Rule, and agrees with the Strategic Plan. A proposal will be adopted as policy only if the board approves it. Rejected proposals are sent back to the appropriate committee to be reworked. 5

Implement and evaluate

​Implement: After the Board adopts policy proposals, the OPTN notifies the community through a policy notice, which is then archived on the OPTN website. Implemented policies are known as "OPTN policies." With member input guidance, the UNOS Professional Education Department creates and distributes educational resources to share with the community about policy changes.

Evaluate: The OPTN reviews effectiveness of implemented policies. The plan for this review is agreed upon by committee membership and documented in the Board briefing paper. The UNOS Research Department presents analyses to the committee that sponsored the original policy proposal and interested stakeholders. Analysis and evaluation could result in new projects to refine the policy further.
Working together
A 42-member board of directors, who represent the diversity of professions and viewpoints within the field of organ transplantation, is assisted by more than 20 committees. These committees address a variety of specific perspectives and interests, including:
Patient and donor family issues
Medical issues specific to the various transplantable organs
Needs and concerns of ethnic minorities and children needing transplants
Technical aspects of organ recovery and matching
Ethical principles
Collection and reporting of scientific data
Get involved. Learn how to get involved in improving the national transplant system.

OPTN policies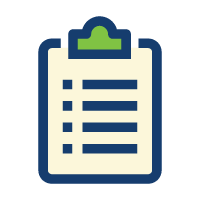 Strengthen your center's transplant program
Find the OPTN Evaluation Plan, performance management and other tools to ensure you are following policy correctly. View compliance
Summer 2023 public is now closed. Thank you for providing your feedback.
This cycle was open from July 27 to Sept. 19, 2023.
View comments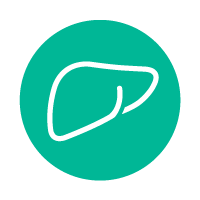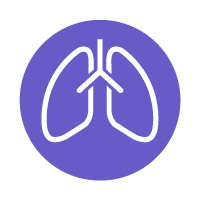 United States Government Accountability Office (GAO) Report
Organ Transplants: Changes in Allocation Policies for Donated Livers and Lungs
Published October 2020
Congressional requestors asked the GAO to review changes to the OPTN's liver and lung allocation policies. In the past, donated livers and lungs were generally offered first to the sickest candidates in donation service areas. However, after changes in 2017 and 2020, livers and lungs are now generally offered first to the sickest candidates based on distance. This report describes changes to the liver allocation policy. It examines the OPTN's processes for changing the liver and lung allocation policies, and describes federal oversight.
Read full GAO report
Creating fair and equitable policy
UNOS convenes and welcomes public debate. Public comment is a critical forum for national discussion on organ transplant policy.