Click here for

OPTN calendar
Find information on OPTN Board of Directors and committee meetings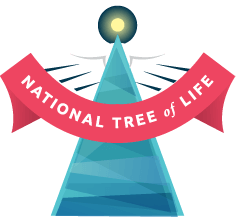 Donate Life America and the United Network for Organ Sharing invite you to join us for a National Tree of Life virtual event to honor the gift of life and remember the generosity of organ, eye and tissue donors and their families.
December 14 at 6:30 pm ET. Learn more and RSVP for the event.
This yearly virtual celebration pays tribute to donors and their families.
There is no greater expression of one's love for humanity than choosing to become an organ donor.
The webinar will be recorded for future access.

At UNOS Transplant Management Forum, professionals return year after year to:
Increase collaboration between transplant hospitals and OPOs
Grow knowledge of operations, finances, strategies, and more.
Upcoming dates and locations
2023 event – May 16-18, Sheraton Denver Downtown
2023 Annual Heckenkemper Leader in Transplant Administration / Quality Award: Learn about award.
2023 abstracts: Submissions for the forum in Denver, Colorado, now under review. Learn more.

At UNOS Primer, organ donation and transplant professions network and engage with UNOS staff to learn:
How is policy developed and implemented?
How do site surveyors monitor compliance?
What resources and effective practices are available for transplant professionals?
How do I navigate certain reports in UNetSM?
Board of Directors meetings
OPTN Board of Directors meetings
2022
June 26-27, Richmond, VA
Dec. 4-5, Dallas, TX
2023
June 25-26, Richmond, VA
Dec. 3-4, Dallas, TX
Visit OPTN calendar of events.