Click here for

OPTN calendar
Find information on OPTN Board of Directors and committee meetings

Tuesday, Nov. 30: Support UNOS to save more lives during #LifeGivingTuesday!
Webinar: Learn easy ways to rally your friends and family around organ donation.
National Tree of Life: Dec. 16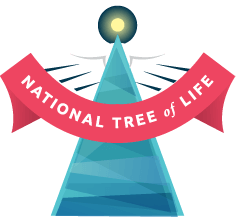 UNOS and Donate Life America invite you to join us for the virtual event on Dec. 16 at 5 p.m. EST.
We gather to recognize the gift of organ, eye and tissue donation, pay tribute to donors and their families, and celebrate the lives of recipients across the country. Learn more.

At UNOS Transplant Management Forum, professionals return year after year to:
Increase collaboration between transplant hospitals and OPOs
Grow knowledge of operations, finances, strategies, and more.
Upcoming dates and locations
2022 abstracts: Accepting submissions through Nov. 19, 2021. Learn more.

2022 event –

April 10-13, Arizona Grand Resort and Spa

2023 event

– May 18-21, Sheraton Denver Downtown Hotel

At UNOS Primer, organ donation and transplant professions network and engage with UNOS staff to learn:
How is policy developed and implemented?
How do site surveyors monitor compliance?
What resources and effective practices are available for transplant professionals?
How do I navigate certain reports in UNetSM?
Board of Directors meetings
OPTN Board of Directors meetings
2021
2022
June 26-27, Richmond, VA
Dec. 4-5, Dallas, TX
2023
June 25-26, Richmond, VA
Dec. 3-4, Dallas, TX
Visit OPTN calendar of events.