Making lung distribution fair and equitable
In its continued drive toward increasing equity, the donation and transplant community has developed a more fair and flexible lung allocation system. On March 9, 2023, new policies replaced the previous lung allocation system.
Lungs are the first organ type to be allocated under this new framework, called continuous distribution. In continuous distribution of lungs, candidates will receive a composite allocation score, which means no single factor will determine a lung patient's priority. Watch explanatory videos
For patients
Understand OPTN lung policy changes
How will patients benefit?
Simulation modeling suggests that the new policy is likely to improve key measures of the lung transplant system, including:
Reducing patient deaths on the waiting list
Increasing transplant rates for the sickest candidates
Decreasing geographic variability in transplant rates
How did the community develop this policy?
The community was able to participate in the development of the policy through several public comment periods and online interactive values exercises. The methodology behind the exercises was a new way to collect community input early in the process.
Patients benefit from a more efficient system that gets the right organ to the right patient, at the right time.
New policies require candidates to meet medical eligibility criteria to be eligible for a required kidney share on the heart or lung match.
Essential reading and resources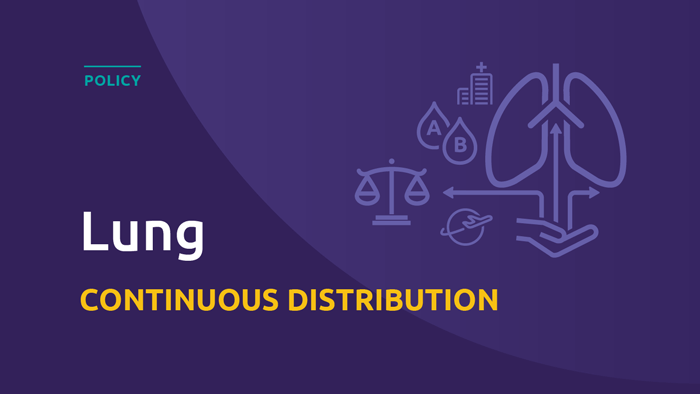 Lung continuous distribution policy now in effect
Implemented lung policy is projected to decrease deaths among waitlisted patients and provide more transplants for the most medically urgent candidates.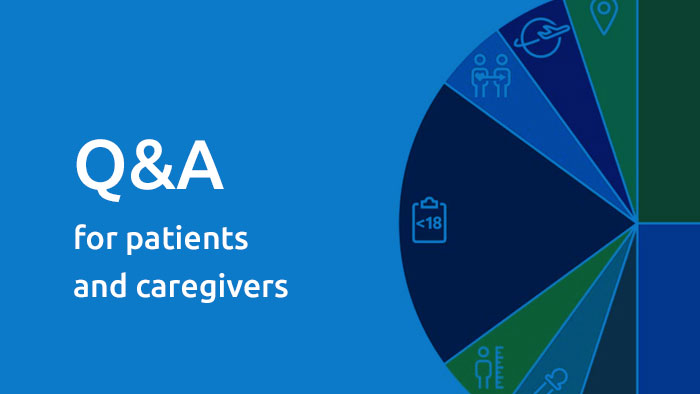 What is Composite Allocation Score (CAS)?
Answers to the most common questions from people seeking a lung transplant for themselves or a loved one.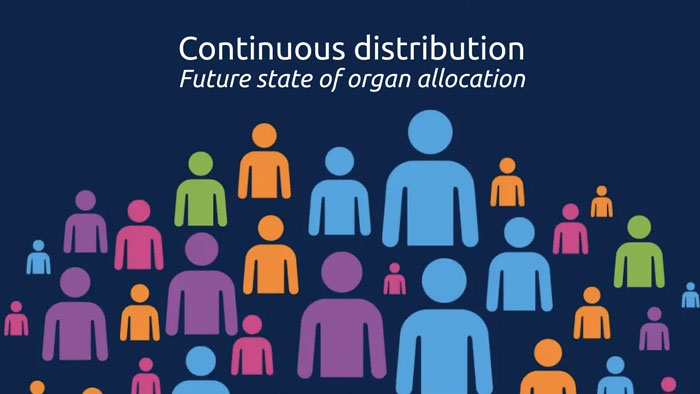 How is policy changing?
Learn how the community is developing continuous distribution, a more equitable system of allocating deceased donor organs.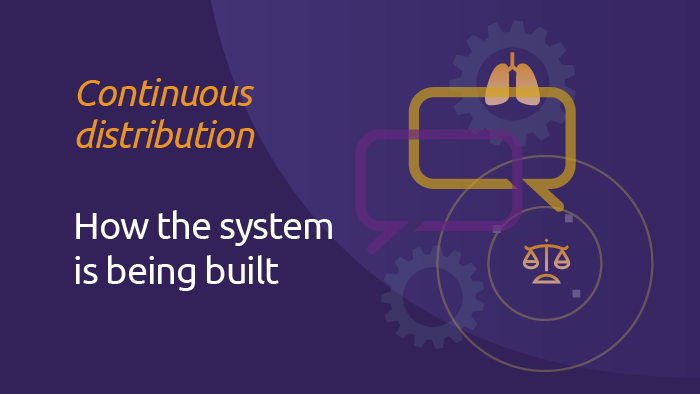 Building a new, more flexible system for organ allocation
How multi-criteria decision-making methodologies and big data analytics are helping to design continuous distribution policies
New lung policy took effect March 9, 2023