UNOS researchers present pre-COVID and COVID-era kidney transplant equity data at the 2021 American Transplant Congress.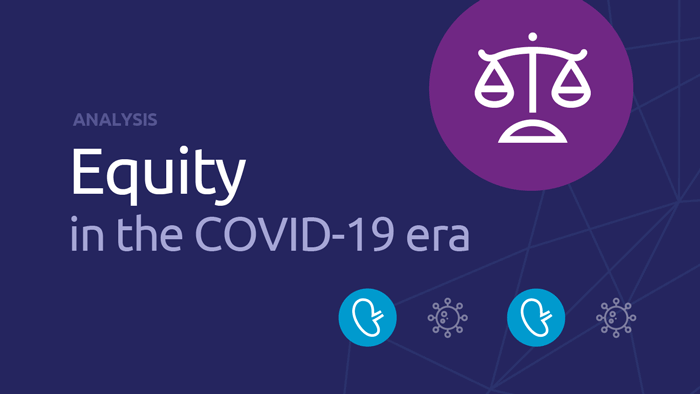 Transplant rates declined during the initial COVID wave, then sharply rebounded for all four major ethnic groups. However, Hispanic kidney candidates experienced the steepest decline and shallowest rebound, suggesting racial and ethnic disparities may have increased.
UNOS strives to reduce barriers to transplant by analyzing trends impacting patients and developing policies to address them, such as the recent changes in kidney allocation. As a result of these new kidney policies, candidates on the waiting list have more equitable opportunities to receive a transplant—no matter where they live or are listed for a transplant. Early post-implementation monitoring data from the Organ Procurement and Transplantation Network show promising trends, including increases for ethnic and racial minorities. But COVID-19 has uniquely impacted transplant over the past year and a half, something the policy development process' pre-COVID predictive modeling could not account for.
Analyzing transplant equity in the COVID-19 era
UNOS researchers recently presented findings about how COVID-19 has impacted equity in access to kidney transplant at the 2021 American Transplant Congress. Principal research scientist Darren Stewart, research scientist Amanda Robinson, assistant director of research Amber Wilk, Ph.D., and chief medical officer David Klassen, M.D., examined quarterly trends in deceased donor kidney transplants per patient-year on the waiting list among four major racial and/or ethnic groups—White, Black, Hispanic and Asian.
They used their calculations to estimate deceased donor kidney transplant rates before versus during COVID-19 (April-December 2020). In addition to race/ethnicity, the adjusted models included 17 factors including blood type, age, gender, and calculated panel reactive antibodies (CPRA).
Their findings show that transplant rates for all four racial and ethnic groups:
Rose steadily prior to COVID-19
Declined initially during the beginning of the pandemic
Rebounded sharply in between July and December of 2020
However, data show the initial decline was steepest for Hispanic kidney candidates, while the COVID-19-rebound was strongest for White and Asian candidates.
Working to ensure equitable access for all
As a testament to the strength of the U.S. donation and transplant system and its ability to adapt, the overall transplant rate during 2020 surpassed pre-pandemic levels. But this early COVID-19 era data suggest racial and ethnic disparities may have increased, particularly for Hispanic candidates.
According to lead author Darren Stewart, "As the community continues to adapt and plan for the possibility of further pandemic impact, or future crises, practices to ensure safe and equitable access to transplantation for vulnerable groups should be further developed and disseminated."
Despite the key finding from this study, Stewart says racial disparities in access to transplant among waitlisted candidates remain very small compared to other factors, such as candidate blood types or which hospital they're listed at.
"Racial disparities in getting on the list in the first place, as well as receiving a living donor transplant, are larger and should be mitigated through culturally targeted efforts to improve transplant education and referral practices," explains Stewart, who led development of the Equity in Access to Transplant dashboard that monitors equity through an Access to Transplant Score.
Despite the ongoing pandemic, the U.S. is on track to top 40,000 transplants in a single year for the first time in 2021, and the community continues to successfully adapt and plan for continued impact from COVID-19.
Read the abstract
Stewart D, Robinson A, Bradbrook K, Wilk A, Klassen D. Equity in Access to Kidney Transplants by Race/ethnicity in the Covid-19 Era [abstract]. Am J Transplant. 2021; 21 (suppl 3).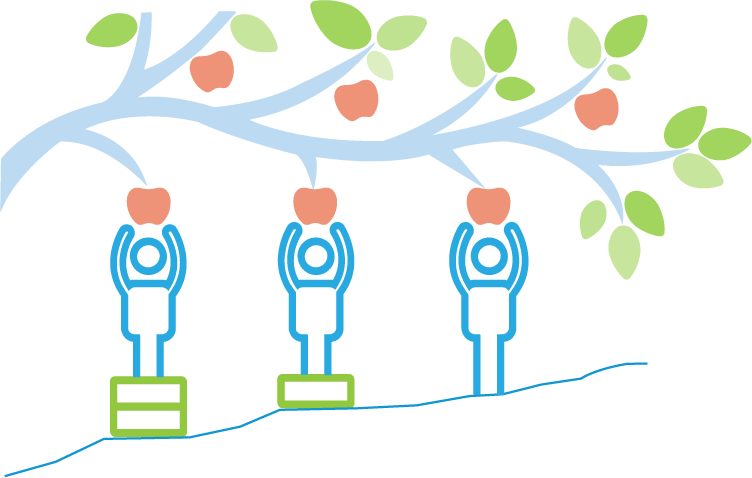 Equity: A guiding principle for policy development
As the highest-performing organ donation and transplant system in the world, the Organ Procurement and Transplantation Network is focused on equity in access to transplant.
Providing equity is a foundational strategic goal and a guiding principle in the development of policies related to organ allocation and transplantation.
Recent changes to kidney and pancreas allocation are predicted to increase equity for key groups, including women, children, ethnic and racial minorities, and highly-sensitized candidates who are hard to match.