Winter 2020 — What happened in public comment?
Archived page
Winter 2020 public comment was open January 22 – March 24, 2020
Scroll to learn more about some of the public comment documents and read comments
UNOS convenes and welcomes public debate.
Public comment is a critical forum for national discussion on organ transplant policy. When public comment has closed, OPTN volunteer committees analyze the themes and concerns voiced by the community as they review proposals and continue the policy development process.
HLA equivalency tables update 2020
What problem does this proposal address?
Histocompatibility laboratories use commercially available kits to test transplant recipient and potential organ donor tissues for compatibility. This matching helps lower the risk that the recipient's body will reject the transplant. The values used in this testing are included in tables in OPTN policy, so these values can be programmed into the UNet℠ computer system. As the science changes, the values used in the test kits need to be updated. This proposal updates the tables and adds an additional table with a new element that can further improve efficiency of tissue matching.
The proposal will:
Update the existing reference tables to match the updated test kits.
Add an option to use a new element that can provide easier and more efficient matching.
Shorten the length of time required to routinely update the reference tables. 
It will not change the calculated panel reactive antibodies, or CPRA, calculation or frequency data used for this calculation.
Terms to know:
CPRA: a calculation that show the percentage change a recipient will not match with a donor's tissue. The higher the percentage, teh more "sensitized" a recipient is.
Human leukocyte antigen, or HLA, complex:  a group of genes that helps the immune system distinguish the body's own proteins from proteins made by foreign invaders such as viruses and bacteria.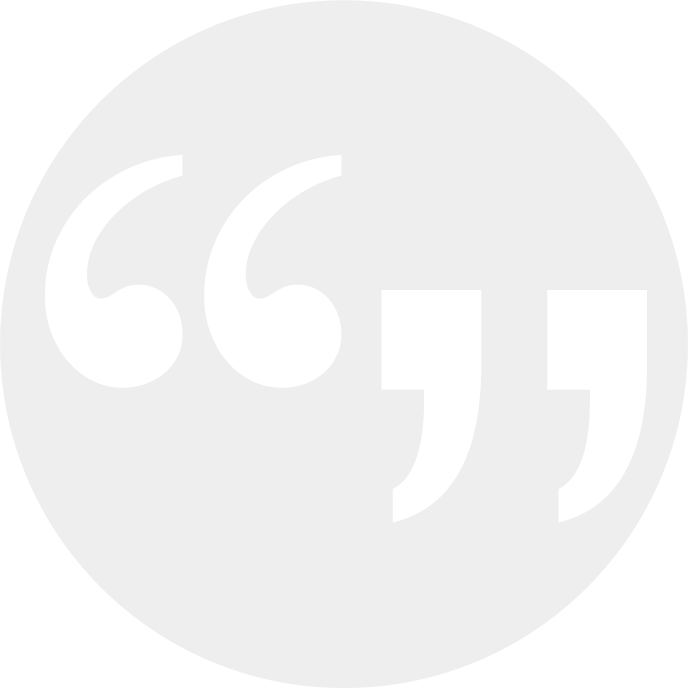 "The proposed HLA Equivalency Tables Updates are very important to keep the tables up to date."
Steven Geier, PhD, Director, Immunogenetics, Temple University Hospital Immunogenetics Laboratory
OPTN Public comment
"This proposal is particularly important in current times when more and more labs have access to higher resolution HLA typing to assess matching between donors and recipients. With the advent of new technologies that provide a much deeper understanding of the HLA genes and proteins, it is very important that the histocompatibility community has an efficient and quick way to include this new information to be considered by the programs when assessing matching and compatibility. I think this is long due and feel glad and thankful for this initiative."
Valia Bravo-Egana, M.D., Director, Histocompatibility Immunology Laboratory at the Medical College of Georgia
OPTN Public comment
"ANNA supports this proposal."
American Nephrology Nurses Association
OPTN Public comment
"These are welcome changes to listing patient and donor typings in UNOS, I support them."
Geoffrey Land, M.D., Director, Vitalant
OPTN Public comment
Data collection to assess socioeconomic status and access to transplant
What problem does this proposal address?
A core OPTN strategic goal is providing equity in access to transplant. The OPTN currently collects limited information about a transplant candidate's socioeconomic status, or SES. Collecting more detailed SES related data will inform the OPTN and the public and could help assess whether SES impacts equity in access. 
At the time of listing, every transplant candidate has a Transplant Candidate Registration form, or TCR, form entered into UNet℠, the UNOS computer system that matches organs and recipients. When registering candidates on the waitlist, transplant hospital staff would be responsible for asking about annual household income and household size. These two data points would be entered on the patient's TCR. 
Key themes to consider:
Best types of data to measure SES
Barriers to collecting this data
Timeline to implement required collection of data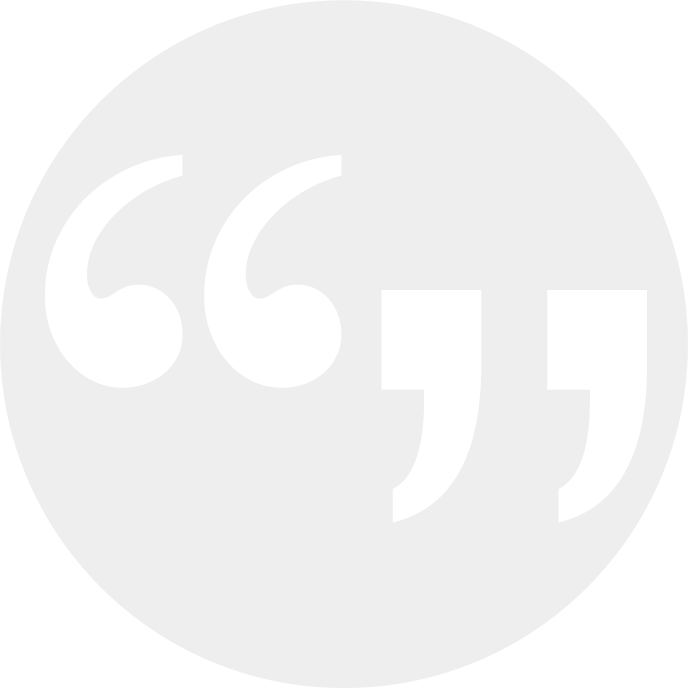 "I am concerned about a proposal that would add two fields to the TCR, that does not also propose the removal of fields. Although adding two more questions may sound minor, the reality is our community should approach any increase of data collected on these forms with the understanding it is more work – more burden. And these forms are already costly as shown in an analysis published about 10 years ago by UCSF showing the total cost per form to a transplant center falls between $53 and $124."
Jennifer Milton, MBA, Chief Administrative Officer, University Transplant Center
Region 4 meeting comment
"A transplant candidate's income is a very sensitive topic, and patients may have concern that the information is being used to determine candidacy. There is great focus on paying for medications after transplant, so one would naturally assume that their income would be considered by the center when determining candidacy, even if adequate health insurance is in place. For this reason, I don't know that patients would be honest about it. I do agree that this should be studied, but having it as required information from patients into a governmental system is not the best way to study it. Several good points also listed about understanding expenses and what part of the country in which one lives."
Anonymous
OPTN public comment
"It is well known that patients from lower socioeconomic populations don't do as well post-transplant. Placing an additional burden on transplant centers to add even two more fields of data that are not going to give new information is unreasonable. The fact that the income data is not going to be geographically cost adjusted makes it essentially useless. Based upon what patients tell us in other areas, I believe that the accuracy of the data will be questionable at best. Lastly, the accuracy of the data of number of people in a household will also be questionable at best, particularly if patients think that data could be shared with government agencies that could change or withdraw their financial aid."
Nancy Long, Chief Quality Officer, Guidry & East
OPTN public comment
"While I do see some benefit in obtaining this information from a research standpoint, I would have some concern about the ethical stance on obtaining this information. Will this information have any bearing on a patient's opportunity or access to transplant? What other ways might this information be used in the assessment of the potential recipient? Can this lead to a bias towards those of lower socioeconomic status?"
Wanda Gbemudu, Transplant Coordinator, Hospital of the University of Pennsylvania
OPTN public comment
"While i can appreciate the motivation behind the collection of this data, I do not know how it would improve access to transplant. There is already documentation and data available on SES and access to transplant. I find it more valuable to consider household income vs expenses as a more valuable tool. This, of course, would be time burdensome."
Dori Muench,Transplant Social Worker, Wake Forest Baptist Health
OPTN public comment
"Assuming that the data collection is for research purposes that will hopefully assist with forming future policies that will ensure equity in transplants, this policy can be beneficial if handled correctly. Rather than requiring transplant hospital staff to collect this information, perhaps a better approach would be to have it be part of an optional survey that candidates have the choice to complete after their transplant evaluation. There should be a clear explanation that neither participation in the survey nor their answers will affect their ability to receive a transplant and that the sole purpose of the survey is to ensure fair access to transplants for all candidates. Information about their annual household income and household size could be sensitive information, so it should be treated in a sensitive manner and in a way to prevent any misunderstandings or mistrust."
Anonymous
OPTN public comment
"I support this proposal with some significant hesitation. I believe this data should be collected and that UNOS should be looking at it to determine if there is a bias in who is being listed and transplanted. I agree 100% that families need to be able to afford transplant medications and need to be able to get to their transplant center, etc., however, there are too many patients being turned down for transplant because of their social/economic class. Patients with more money have greater access to transplant than those with less. That should not be. The problem is how is that fixed? How do we support patients who have difficulty with transportation, medications, hotels and meals during travel. Few state Medicaid programs support these additional expenses. I don't see that changing any time soon. I share the concern of other comments written here, that if this information is disclosed to the transplant center, it could be a reason that the transplant center declines a patient for listing, thus making the bias even worse. I am not sure how to overcome that. Also, there are many patients that never make it to listing. Many of them are for financial reasons. This system proposed down not capture these patients. So I am not sure how accurate the data would actually be in the end."
Dawn Freiberger, Transplant Coordinator, Boston Children's Hospital
OPTN public comment
"I am concerned about the ethical issues related to use of this added data set. If the data show that there is a relationship between SES and transplant equity/outcomes will this lead to "quotas" being developed that could disadvantage overall organ transplant in certain populations. The proposal is not clear on how SES will be stratified. All income levels are not equal across the nation and no adjustment has been spelled out. While I believe that household income and number of people may be valid parameters for identifying SES, I think the disparities in actual utilization of this data set has strong potential to put this on a slippery slope."
Darnell Waun, Patient Educator, University Hospital, UT Health Science Center
OPTN public comment
Addressing medically urgent candidates in new kidney allocation policy
What problem does the proposal address?
Currently, if a physician determines that a  kidney candidate's condition is serious enough that they need a transplant immediately, they can request that their candidate receive priority over others when a new kidney is available. To do that, they request approval from all the other transplant hospitals in the same donation service area, or DSA.
In December 2019, the OPTN Board of Directors approved a new kidney allocation policy that will replace DSAs with a 250 nautical mile circle around each donor hospital. This means there will will no longer be a standing set of transplant hospitals to approve requests for priority due to medical emergency. To make sure this priority is used consistently, it is necessary to define the practice of how it is awarded. Find all kidney and pancreas policy updates here.
This proposal defines a medically urgent candidate as someone who is either unable to receive dialysis or is at high risk for not being able to receive dialysis. The candidate would receive priority when a kidney is available within a 250 nautical mile circle.
This proposal will replace the existing medical urgency exception policy and align with the recently approved changes to the kidney allocation policy.
This proposal is expected to help medically urgent kidney candidates get transplanted quickly and ensure candidates receiving this priority meet a consistent definition of what is considered medically urgent. 
Key themes to consider:
Qualifying medical urgency criteria
Supporting evidence of criteria
Appropriate priority over other candidates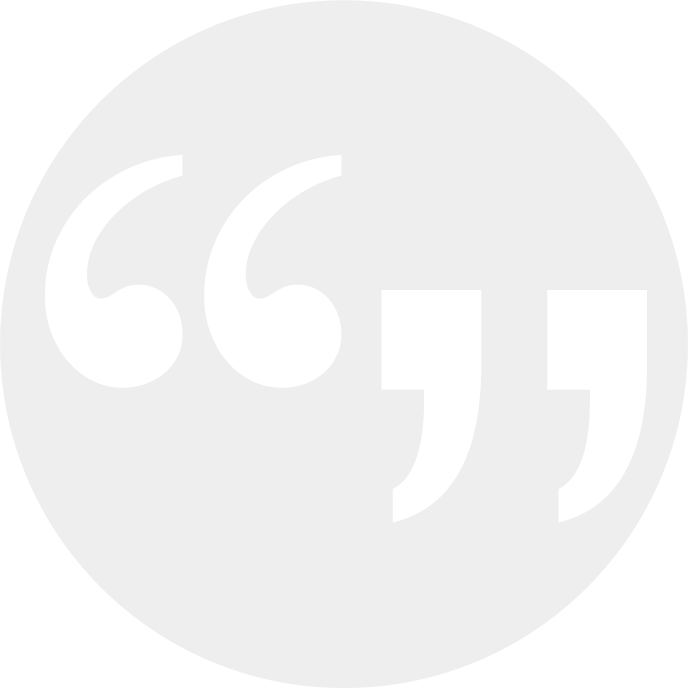 "The proposal as presented states that the center of listing will automatically get the patient listed in the Urgent Need classification, without the documentation being reviewed by the committee. The committee will commit to reviewing the documentation within 7 days retrospectively. I am concerned that system may be gamed, with no ramifications for gaming. What if the vascular studies are rejected by the committee and the patient already got the transplant, by the time the committee reviewed the documents? Overall I am in favor of the proposal and if needed, would support it as is. I would strongly caution that the committee monitor the time frames for review and strongly consider creating an approval process, prior to granting the listing priority, just to ensure, no patients are unfairly disadvantaged."
Aaron Cohen, Manager, Donor Allocation, OneLegacy
Region 5 meeting comment
"I suspect the number of patients who are both good candidates for renal transplantation and on the verge of losing their very last dialysis access opportunity is very small. Often the loss of venous access that typifies a patient in this group also disqualifies them from receiving a renal transplant, for anatomic reasons. In other cases, medical reasons for the continued loss of dialysis accesses may also contraindicate a renal transplant. That having been said, for the narrow margin of patients who are both good candidates for renal transplantation and are on the verge of losing their last available dialysis access, I believe that they should be placed at the very top of the recipient list, with a national scope, rather than within the regional allocation circle. Clearly there are other groups that need our highest consideration and protection – children, previous living donors, and high PRA. However, people in the group in question are rapidly approaching death unless renal function is restored, and are such a small group that I do not believe that kidneys taken by them will be noticeable in terms of donor volume available to other groups."
Jason Rolls, MD, Surgeon, Harper University Hospital
OPTN public comment
"The waiting time for a renal transplant can exceed 10 years at our hospital. We currently have 10 kidney transplant programs in the DSA. A policy for medically urgent needs has allowed some complex patients to have the opportunity to have a lifesaving transplant. I support the proposed policy and would suggest that two independent vascular surgeons review the dialysis options and write a supporting letter. There may be exceptions to this rule if it would be an undue burden to the patient. I also support exceptions to the 250 nm rule if this would prevent access to transplantation within a reasonable time for a particular patient."
Hans Albin Gritsch, M.D., Surgical Director, Kidney Transplant Program, UCLA Health
OPTN public comment
"Medical urgency for kidney candidates is virtually never an emergency. Hence granting medical urgency status should be done prospectively, after the transplant center provides appropriate documentation, not retrospectively as proposed. Similarly, allowing centers 7 days to provide documentation is inappropriate for an issue that has typically been progressing over a prolonged period of tiem. In our DSA with 5 center performing pediatric kidney transplants, we have never had an instance of inability to receive dialysis documented over the past 15 years. We have provided medical urgency for only a single instance, a heart-kidney recipient who could not receive the allocated kidney when a small tumor was identified pre-kidney and post-heart transplant. I strongly feel that retrospective review allows the potential for misuse of the status while providing now gain, given the rarity of true medical urgency for kidney transplantation."
Michael Moritz, M.D., Vice Chair, Department of Surgery, Lehigh Valley Health Network
OPTN public comment
"For many years now, the majority of patients awaiting a deceased donor kidney transplant will not get transplant and are more likely to be delisted for loss of transplant candidacy or die. This speaks to the severe shortage of kidneys. This proposal allows a subset of candidates to jump the line. This must be carefully monitored and I would favor this not being offered except for the very young (the pediatric patients and the EPTS>20 group) which already have carve outs in the current system."
Adam Frank
OPTN public comment
"I agree that there needs to be some medical urgency policy, but I am concerned with this as written. The phrase: candidate must also either have exhausted dialysis, be currently dialyzed, or have a contraindication to dialysis via one of the following methods is very unclear and difficult to interpret and to enforce. Candidates classified as medically urgent may be retrospectively reviewed by the Kidney Transplantation Committee. I would change 'may' to 'will be' retrospectively reviewed. Every candidate listed for medical urgency and receives a transplant should be mandatorily reviewed I would NOT give medically urgent prioritizing for KDPI <= 35 donor organs unless the candidate is pediatric or has an EPTS <20. You could simply give each 'medically urgent' candidate 20 or 50 points to get them to the top of their standard categories for allocation. I would also agree to some sort of outside review of the true difficulty of access."
Kenneth Andreoni, M.D., Associate Professor of Surgery, University of Florida
OPTN public comment
Enhancements to the National Liver Review Board
What problem does this proposal address?
When a transplant program believes that a liver candidate's model for end-stage liver disease, or MELD, score does not accurately reflect the candidate's medical urgency, they may request a MELD score exception. This also true for pediatric end-stage liver disease, or PELD, scores. The National Liver Review Board, or NLRB, is responsible for reviewing exception requests and for approving or denying the requested score. Since implementation, the OPTN Liver and Intestinal Organ Transplantation Committee have noted numerous ways to improve the NLRB in its goal to provide more efficient and equitable access to transplant.
Learn more about the NLRB and how liver patients get prioritized.
This policy is expected to make the NLRB more transparent, efficient and equitable. There is no anticipated negative impact for any group.
Key themes:
MELD or PELD score recommendations in guidance documents
NLRB voting thresholds
How to improve the NLRB system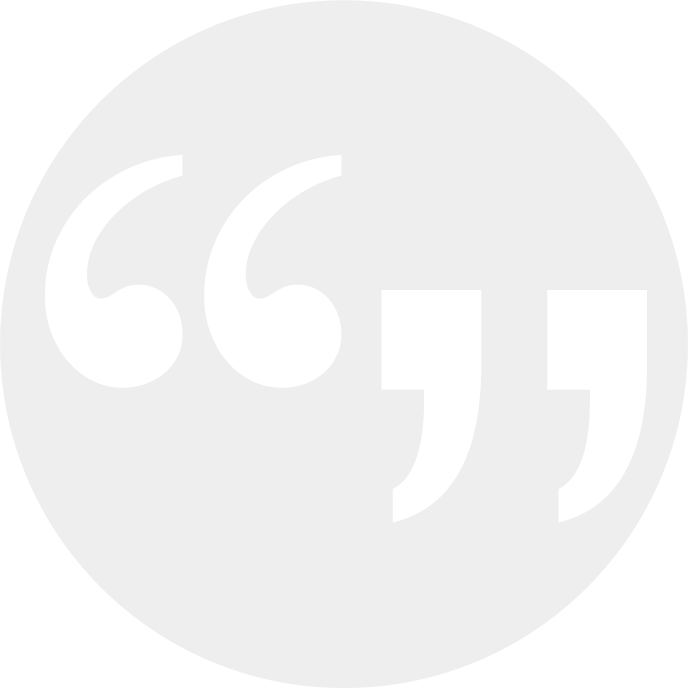 "I believe that the rules for patients with metabolic liver disease or any autoimmune type of liver disease should have different meld scoring. I apologize if this is in the wrong place or not appropriate for this board, but I was not sure where to post this or how to get this message to anyone that would possibly read it. The current meld score system does not accurately state how ill someone with an autoimmune disease actually is. As patients they can be gravely ill but still have a low meld score. And for those patients that have remained active and have taken care of their bodies by eating properly and not drinking or smoking (ever), partaking in daily exercise programs, etc. this is unfair. I believe this needs to be addressed and changed."
Anonymous
OPTN public comment
"As a family member of a liver transplant recipient who received MELD exception points for the presence of hepatocellular carcinoma, I believe that enhancements to the National Liver Review Board will help to ensure that the MELD score reflects the candidate's condition and need for transplant and that this is done in a fair and consistent manner."
Anonymous
OPTN public comment
"I believe strongly that the liver transplants should remain within the 250 mile radius (as long as it is in USA). The central US has the most percentage of organ donation notations on drivers licenses and should be awarded for that service to their fellow men/women that they intend to assist."
Anonymous
OPTN public comment
National Heart Review Board for pediatrics
What problem does this proposal address?
Currently, when a heart transplant physician lists a pediatric candidate at a high urgency status (Status 1A or Status 1B) who does not meet the criteria for that status, they must submit justification for this exception to the OPTN for review by a Regional Review Board, or RRB. Due to recent pediatric heart allocation changes, there has been an increase in pediatric candidates listed at higher statuses by exception, but pediatric transplant programs tend to be under-represented on RRBs. Learn more about the Heart Review Board. 
This policy is expected to improve quality and consistency in review of pediatric heart exceptions.It will not change the way exception requests for adult heart patients are reviewed.
Key themes to consider:
How to ensure broader and more equitable representation on the NHRB
How appeals should work
What statuses should be reviewed
Plan for tiebreakers
Terms you need to know:
Status: an indication of the degree of medical urgency for patients awaiting heart transplants. Status 1A is most urgent.
Exception: when a doctor places a candidate at a higher status even though the candidate does not meet the standard criteria in policy to automatically qualify for the status.
Review boards: peer review panels established to review all urgent status listings for heart, lung and liver candidates. These boards are comprised of volunteers from across the country. Learn more about review boards and how they work.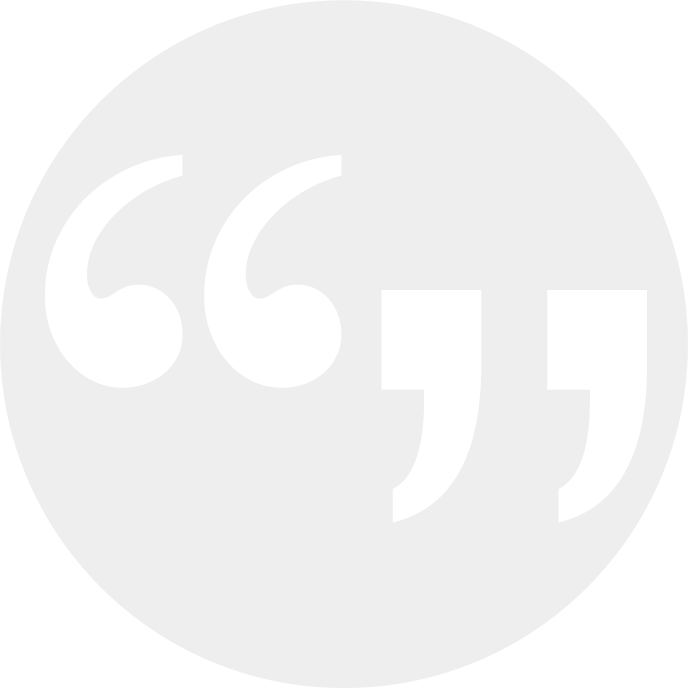 "Transplant Families supports the National Heart Review Board (NHRB) proposal as it ensures that these very complex CHD and cardiomyopathy cases are primarily reviewed by pediatric (as opposed to general) cardiologists during bridging to transplant. We hope that the causal reasons for this proposal (high exception rates) will be revisited in the near future so that heart failure kids are prioritized not only by diagnosis, but by medical necessity (i.e. those who needs it the most and cannot be helped by other means, such assist devices.)"
Transplant Families
OPTN public comment
"I agree with the authors comments. Unfortunately because the majority of members that review the status exception requests are adult cardiologist, I worry that they typically grant exception out of compassion for children. In doing so, there are probably too many exceptions being granted which bypasses the current intent of the exceptions. I think pediatric transplant cardiologist are better positioned to review these exceptions."
Anonymous
OPTN public comment
"…On behalf of Children's Hospital Los Angeles, I would like to voice our approval and enthusiasm for the concept of this proposal. Pediatric heart status exceptions are relatively common, and the most recent changes to the status definitions have led to nonuniform attitudes and applications about exceptions, particularly for 1A exceptions. Adult regional review boards often have limited pediatric expertise and investment, which can lead to either misunderstanding or at least non uniformity in the criteria used to evaluate exception requests. A national pediatric review board will, in its ideal form, help provide some uniformity to decision making and help disseminate prevailing attitudes regarding the acceptable criteria for urgent status exceptions. Our center has identified the following concerns and questions regarding the policy as it is currently written…"
Children's Hospital Los Angeles
OPTN public comment
"I think the establishment of a National Board to evaluate exception requests is a good initiative. However, in my opinion too many exceptions can still overwhelm, and perhaps are overwhelming, the system – if exceptions become the rule, they will defeat the very purpose of allowing exceptions in the first place. To that end, I would suggest that in addition to having a National Board with appropriate program representatives evaluate exceptions, OPTN should also consider working on defining more stringent criteria to regulate exception requests inn order to decrease utilization and limit exceptions to truly extraordinary clinical situations. Perhaps OPTN can also consider instituting reasonable limits as to how many exceptions a transplant program can request over a determined period of time or how many patients can be listed by a program with an exception at any given time."
Marco Ricci, M.D., Chief of Pediatric Cardiac Surgery, University of Iowa Health Care
OPTN public comment
"I am an Adult transplant cardiologist currently serving on a regional review board which I have done for >15 years. Often I am asked to review pediatric cases and am not especially qualified to evaluate the intricacies off all the issues. There are frequently not enough members in a given region with pediatric expertise and thus having a board made up entirely of pediatric heart transplant physicians would be highly desirable. The policy was defended by myself at the recent Region 2 Spring meeting in Baltimore."
David Silber, M.D., Assistant Professor of Medicine, Penn State Milton S Hershey Medical Center
OPTN public comment
"As a heart recipient as an infant myself, I think this is a great idea. We should always be trying to find the best donors to the best match when it's needed the most."
Anonymous
OPTN public comment
"…Dear OPTN/UNOS, I am a board-certified Advanced Heart Failure and Transplant cardiologist at the Minneapolis Heart Institute in Minneapolis, Minnesota. I have been involved in selecting and managing hundreds of candidates for heart transplant and the care of post-transplant heart recipients and have served as a Regional Review Board (RRB) member on several occasions. I have served as our center's RRB representative for the past year, and have reviewed hundreds of requests for listing by exception. A small minority of these requests are for pediatric candidates. Although I feel prepared and qualified to comment on some of the older (teen, e.g.) candidates without complex congenital disease, the bulk of the pediatric requests come from much younger children. The evaluation and management of these critically ill children is outside of my scope of expertise and I feel strongly that creation of a national pediatric heart transplant review board would be in the best interest of patients, hospitals, and physicians…"
Peter Eckman, M.D., Minneapolis Heart Institute
OPTN public comment
What is public comment?
Public comment is a crucial part of policy development. It's a time for donor families, transplant candidates, organ recipients, donation and transplant professionals and the general public to provide feedback and engage in debate about policies that govern organ matching and allocation. To make the nation's organ donation and transplantation system fair and equitable for all, many voices are needed and every view matters.
Please see the resources listed here to learn more about how UNOS convenes the organ donation and transplant community and the public in this twice yearly forum.
"Public comment is so important. And regional meetings are the place everyone comes together to talk about the big picture. I learn from the people who are on the ground and doing the work—like transplant coordinators and administrators. It's really important to consider their perspectives and have evidence-based conversations about policy. Public comment is a reflection opportunity for real world issues in transplant."
Macey L. Henderson, JD, Ph.D., Assistant Professor of Surgery, Johns Hopkins Medicine
Dr. Henderson serves on the OPTN Board of Directors. She is also a living donor.
Policy development process
Archived public comment
Learn about some of the previous proposals
Get involved