Fall 2019 — What happened in public comment?
Archived page
Fall 2019 public comment was open August 2 – October 2, 2019
Here is a look at some of the ideas that emerged from discussion both online and in the regional meetings that took place across the country.
Read comments about some of the proposals
UNOS convenes and welcomes public debate.
Public comment is a critical forum for national discussion on organ transplant policy. When public comment has closed, OPTN volunteer committees analyze the themes and concerns voiced by the community as they review proposals and continue the policy development process.
Eliminate the use of DSA and Region in kidney allocation policy
What problem does the proposal address?
DSA and regional boundaries are not optimized for organ distribution. The OPTN Kidney Transplantation Committee proposes a consistent distribution policy based on a hybrid framework of allocation points and geographic circles. The proposed change would also increase priority for children and for prior living donors now in need of a transplant.
Standards for medical urgency
Circle sizes—some think they are too large, some too small
How import back up would function
Concerns about increased costs and transportation logistics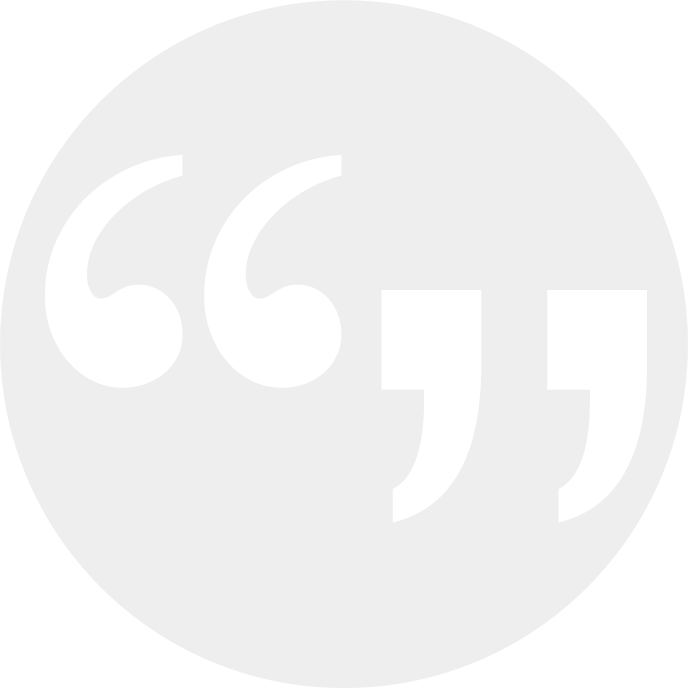 "The proposed change to 500 NM showed in the modeling 40 percent of the kidneys would be traveling most likely by air. Flight issues and delays cannot be overlooked. This summer alone we have experienced numerous delays and cancellations due to afternoon thunderstorms. When weather occurs kidneys will not be able to travel that long of distance and I fear will be lost to discard. Starting with a smaller 250 NM circle seems like a more reasonable first step that would allow, in most cases, to drive the kidney should airline delays be significant."
Dorrie Dils, CEO, Gift of Life Michigan
Region 10 meeting comment
"It sounds to me like what you are asking for and what we all want is national continuous distribution. I don't think that's feasible today, and maybe we need to make an incremental step in that direction. On a population level, where do we draw a boundary? And what about areas like Georgia or Alabama, where the need is very high, but because so many people have kidney disease there are not as many suitable donors? There are real issues."
Deirdre L. Sawinski, M.D., Associate Medical Director, Kidney Pancreas Transplant Program, Hospital of the University of Pennsylvania
Region 2 meeting comment
"I think the biggest concern for folks that are in the system, particularly from the kidney side, is the logistical issues around broader allocation. I think everyone agrees in principle that we want to get rid of these hard lines because they don't make any clinical sense. Now we need to try to figure out how to do it the best way we can. How programs manage their lists is a big factor—it's not just how I manage my list, it's also how other people manage their lists and how that impacts the programs around them. I think what we're really going to have to work hard at is developing mechanisms for the aggressive kidneys so the discard rate does not increase. And, we have to recognize is that this is going to be an iterative process.​"
Edward Hollinger, M.D., Surgical Director of Kidney Transplant, Rush University Medical Center
Region 7 meeting comment
"Overall this is a step in the right direction. The current system is very unfair to people who cannot afford to travel to multiple list in a place where waiting times are shorter. Ideally, there should not be any circles that produce sharp cutoffs – logistically there is little difference between 499 and 501 miles distance and access to airports will likely have a much larger impact on organ travel time. This should be studied. I think the backup plan is reasonable – the recovering OPO can decide which organs to give up – which I think is fair to all involved. I hope this proposal will encourage smaller centers to accept higher risk organ offers…"
Anonymous
OPTN public comment
"The 500 nautical mile circles from the donor hospital is especially detrimental to the ESRD patients in Florida, which as you know, is surrounded by water on three sides and there are no donor hospitals over the water until you get 1500 miles out to Puerto Rico. Our candidates will have access to many fewer organs than those in transplant centers located over more land and more centrally located in the U.S.., and even in large Metropolitan areas on the Northeast and West coast. In reviewing the proposal, SRTR modeling predicts that in our Transplant Institute, volume will decline from 120 deceased donor kidney transplant per year to less than 40 per year! This is indeed a perverse outcome for a DSA that already exported 54% of procured kidneys in 2018 to centers in other parts of the country!"
Robert A. Metzger, M.D., Medical Director, Advent Health Transplant Institute and OurLegacy OPO
Region 3 meeting comment
"The circle makes sense as a unit of measure for travel. But tighter circles make more sense. And if you want to change disparity, you have to homogenize transplant program performance. The disparity between different programs' practices is what causes the disparity much more than the offers of kidneys."
Kevin Cmunt, President and CEO, Gift of Hope Organ & Tissue Network
Region 7 meeting comment
"One concern with the kidney and pancreas proposals is the pure logistics of our Region. Transportation times will likely jump significantly more than the rolled-up national experience. Another is the fact that data modeling indicates no measurable difference in the desired benefit. Other than traveling slightly further, the two models achieve effectively the same result in terms of discard, utilization, and equalizing of waiting times. Finally, the ultimate goal of the OPTN seemed to be a "continuous allocation" model with the circles as interim, somewhat arbitrary lines on the map to replace historic, clearly arbitrary lines (DSAs and UNOS regions) on the map. As such, the proposed policy seems a bit like a reaction to needing to do something (anything) rather than a true solution to any problem. Given the lack of meaningful difference in modeled benefit, there seems to be no reason for implementing the 500 NM circle at this time."
Jeff Orlowski, CEO, LifeShare Transplant Donor Services of Oklahoma
Region 4 meeting comment
"The appropriateness of the concentric circle model for kidney allocation is mostly supported, but there are differences in opinion. What is not being discussed are the differences in criteria of acceptances of organs between centers and how that affects a center's time to organ offer for their candidates. Along with changes in allocation will likely come changes in practice of organ acceptance, and this will need to be tracked, so centers can learn more about how organs they did not accept fared."
Michael Schilsky, M.D., Director of Hepatology, Yale NHH
Region 1 meeting comment
"…Overall, the system will create great disruption, not increase the number of transplants, largely
keeps local kidneys local, shifts some kidneys from areas of low waiting time to higher waiting
time making allocation more EQUAL across the country. Whether this system is more "equitable"
is unclear (42 C.F.R. 121.8). The new allocation rule does not "avoid wasting organs", does not
"promote patient access to transplantation" (it just normalizes wait times) and certainly will not
"promote efficiency" as the Final Rule requires…"
Paul Morrissey, M.D., Surgical Director of Transplant, Rhode Island Hospital
OPTN public comment
"Here we are in Region 2, and the biggest issue for all of us is the population density, the number of programs, the number of patients, etc. When we've commented on it in the past, we think that the way to do this is not hard circles…but a combination of the availability of kidneys and combining that with a certain number of patients who are waiting. And that can be equilibrated all across the country. That makes sense to me… If the goal is to get kidneys fairly and equally distributed and with best outcomes, there's got to be other changes besides drawing a circle."
Howard Nathan, President and CEO, Gift of Life Donor Program
Region 2 meeting comment
"The thing that we keep hearing is that we can't predict behavior. But what we can predict is that there will be complexity and there will be logistical challenges. It just seems to me that if we're not going to get there in one step, this seems to be too far in one direction. It may be best to step back and think about something smaller. Let's see how that works, let's evaluate the data, let's make sure we don't have excessive discards—if we end up discarding more kidneys in an effort to try to expand utilization, we will set transplant back."
Matthew Cooper, M.D., Director of Kidney and Pancreas Transplantation, MedStar Georgetown Transplant Institute
Region 2 meeting comment
"…The logical next step to eliminate DSA and region would be a 250 NM circle with proximity points within the circle. This was a counter proposal approved by Region 4 in our most recent meeting. This achieves the goal of eliminating DSA and Region in a logical and cost effective manner without drastically altering the logistics of placing and transporting kidneys…."
Medical City Dallas Transplant Institute
OPTN public comment
"First, I would like to thank the committee for working hard and coming up with the plan. My issues are: 1) Increase in discard rate especially for high KDPI organs, 2) We can not include human behavior in our models and that's a major issue, 3) Increase cost and travel time (hence more cold ischemic time and more discard)."
Prince Mohan, M.D., Transplant Nephrologist, Geisinger Health System
OPTN public comment
"…I believe that this approach will by necessity force programs to better manage their lists. Better list management, i.e. ensuring candidates are both appropriate and optimized for kidney transplantation, will lead to better outcomes and therefore better stewardship of donated organs…"
Richard Formica, M.D., Director of Transplant Medicine, Yale School of Medicine
OPTN public comment
"Our only concern with this proposal is in regards to "local backup". Delegating allocation to a receiving OPO seems to be an ineffective solution…. Our recommendation is to pass local backup allocation to the UNOS Organ Center or leave it in the hands of the host OPO to avoid involvement from the receiving OPO."
Live On Nebraska
OPTN public comment
"…The local import back-up scheme seems fairly unworkable, it should be redesigned to consider where the kidney is at time of reallocation. We must do better than this. I believe we need to look at OPO performance variation as well as incentives for transplant centers to use high KDPI kidneys."
Gwen McNatt, Ph.D., Director, Kovler Organ Transplantation Center at Northwestern Memorial Hospital
OPTN public comment
"I appreciate the efforts of the committee, but I'm deeply concerned about the impact this proposal will have for kidney transplant candidates living in North Dakota. Due to our very rural location, I foresee significantly increased cold ischemic times for organs accepted within the 500 nm circle. There are limited numbers of inbound commercial flights to our community and reliance on ground transportation surely will increase cold ischemic times. I truly feel kidney transplant candidates in rural communities, such as North Dakota, will be harmed at the expense of candidates in metropolitan communities."
Anonymous
OPTN public comment
Eliminate the use of DSA and Region in pancreas allocation policy
What problem does this proposal address?
DSA and regional boundaries are not optimized for organ distribution. The OPTN Pancreas Transplantation Committee proposes a consistent distribution policy based on a hybrid framework of allocation points and geographic circles. The proposed change would also increase priority for children and for prior living donors now in need of a transplant.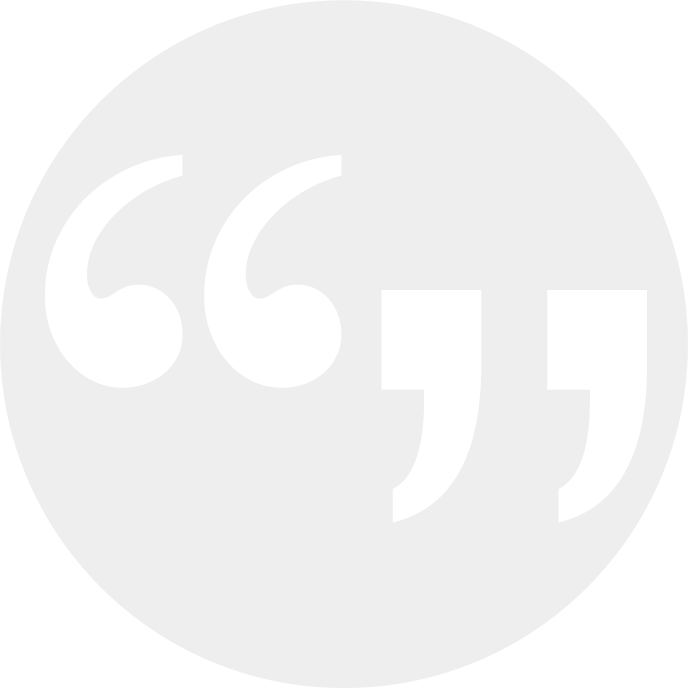 "I don't disagree with the hybrid framework model to replace DSA as a method of pancreas distribution but the 500 NM radius is much too large. When I use the interactive map and use our center (NCBG) as the donor hospital, the distribution/proximity circle in essence encompasses nearly all of the continental US east of the Mississippi River! This represents much too large of a geographic area in order to facilitate efficient placement and transplantation of recovered pancreata, particularly given the constraints of cold ischemia in pancreas transplantation. The logistics involved in such an undertaking are staggering, cumbersome, and counterproductive to optimal utilization of donor pancreata. A 500 NM radius represents a gross over-reaction to the mandate to remove DSA and region as a measure of distribution. Moving to larger geographic areas of distribution needs to be implemented in a stepwise fashion in order to analyze the results and to determine if there are unintended consequences.
I would favor lowering the proximity circle to 250 NMs. With respect to import pancreata and facilitated pancreas allocation, I would suggest removing the qualifying criteria because you are increasing the definition of "local". Local back-up should be center back-up, again because of cold ischemia considerations. Trying to re-allocate a KP at another center is a near-futile proposition. Pediatric priority should be added to pancreas allocation. I agree with assigning proximity points within and outside the circle, again to facilitate efficient placement and minimize logistical challenges and costs of transportation (charter aircraft). Because the majority of pancreas transplants are performed as kidney-pancreas transplants, the pancreas allocation policy needs to mirror the kidney allocation policy.."
Robert Stratta, M.D., Director of Transplant Services, Wake Forest Baptist Medical Center
Region 11 meeting comment
"…I support the proposal as an interim path toward Continuous Distribution, though please note that I prefer 250nm circles. While I understand the concerns of many of the commenters with respect to other changes that could be made instead, the fact of the matter is that, while there are many changes that can be done (increasing OPO performance, discussing opt-in vs. opt-out, etc.), those other changes should be considered separately. That is, this proposal is not mutually exclusive to other such changes, and this change is important to both fulfill the requirements of NOTA/Final Rule, and to ensuring that we are taking every individual step we can to improve the system…"
Joseph Hillenburg
OPTN public comment
"…Pancreas transplant, more than many other allografts, are very dependent on recovery techniques. The pancreas is also more sensitive to ischemia than a kidney, for example. I think for these two reasons, it is unrealistic to force the kidney allocation strategy on pancreas as a "one size fits all" solution…I propose a continuous distribution of organs, with significant proximity points. At some small radius (based on travel time), an expedited placement protocol could take over. Contrary to the current proposal, this will promote efficiency, while removing geographic barriers. This will incentivize initiatives on organ donation. I have been told that "this is too hard", but it is clear to me that this is the only solution that will promote all four tenets of the final rule. Anything else is a compromise."
Anonymous
OPTN public comment
"American Nephrology Nurses Association supports but possibly limit to 250 NM radius due to concerns with increased cold ischemia times."
American Nephrology Nurses Association
OPTN public comment
"The proposal demonstrates a lack of focus on the core problem – too few kidneys being available. To disadvantage potential recipients – in favor of others puts at risk the entire system. I am not at sure at whose initiation this policy change was developed, but it penalizes those of us who have waited for organ donations with a reasonable expectation – because of the failing of others to encourage and promote the donations in their areas. Equity requires fairness. Why is the focus not on an aggressive policy (with money behind it) to encourage organ donation? The process also seems flawed. The questions that are entertained on the Web site – all ask our opinions about how might modify the proposal – rather than whether it should be abandoned all together. It smack of the "foregone conclusion" approach to policy making -we're doing this – regardless of the feedback."
Glen Hammer
OPTN public comment
"One question I have is whether you could look into the impact on children. Our pediatric community has had longstanding concerns about the priority of allocation of kidney-pancreas candidates ahead of kidney-alone pediatric candidates."
Sandra Amaral, M.D., Director, Kidney Transplant Program, Children's Hospital of Philadelphia
Region 2 meeting comment
"Broader distribution is supported by LifeGift. Any improvements in the current pancreas allocation and distribution system are welcome changes to help address the extreme underutilization of donated pancreata. Thank you for the chance to comment."
LifeGift
OPTN public comment
"I would favor lowering the proximity circle to either 150 or 250 NMs…and removing the qualifying criteria because you are increasing the definition of "local". Local back-up should be center back-up, again because of cold ischemia considerations. Trying to re-allocate a KP at another center is a near-futile proposition. Pediatric priority should be added to pancreas allocation."
Wake Forest Baptist Health
OPTN public comment
Expedited liver placement
What problem does this proposal address?
Livers need to be transplanted soon after procurement in order to avoid being discarded. Sometimes offers that have been accepted end up being turned down, leaving an OPO needing to act quickly to get it to another transplant candidate in time. The Organ Procurement Organization Committee proposes to define how OPOs address this situation and would require interested transplant centers to report specific information ahead of time.
Keeping acceptance criteria for expedited offers distinct from acceptance criteria for primary offers
Testing for impact before final implementation
Logistics of expedited offers and acceptances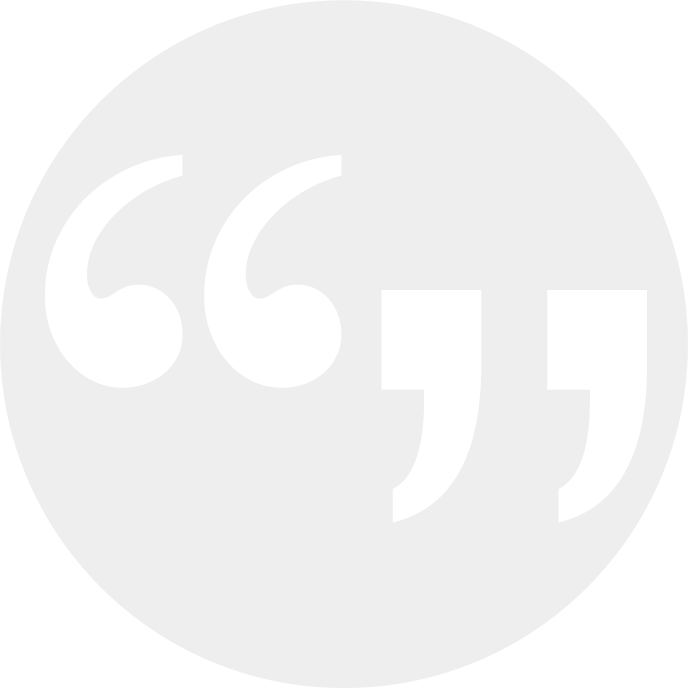 "…While the proposed Expedited Placement of Liver policy makes progress toward enhanced organ allocation, recovery and transplantation, AOPO believes it can be strengthened and would support the proposal with…revisions or clarifications….While this policy is currently limited to livers from donors that have entered the OR, AOPO would encourage the OPO Committee and the OPTN to also consider exploring expedited placement for thoracic organs, as well as those organs that are difficult to place…"
Association of Organ Procurement Organizations
OPTN public comment
"Donor Alliance supports the proposed policy of expedited liver placement. We are pleased to see the expanded details regarding the application of match list filters when expedited placement is chosen. The policy outlines very clear, concise steps to take when liver recovery is underway and the receiving center backs out. It would be beneficial to continue to track & trend the reasons centers decline late in the allocation / recovery process."
Donor Alliance
OPTN public comment
"I strongly support this proposal to develop a plan for expedited livers. CIT is critical for these
organs and a backup plan for livers that are refused late in the process.."
Alesha Luxon
OPTN public comment
"The way the proposal is currently written, it allows centers to opt-in or opt-out at a patient level, not a program level. And I think that's a very important distinction for a pediatric program. One of our goals is to increase access to pediatric patients. One of the problems for pediatric liver programs if you expedite livers similar to the pancreas program is that–because of the possibility of split livers—you can't necessarily make that decision on a programmatic level. You might have a very sick 16 or 17 year old where you would be able to take expedited organs, vs a young child, where you would likely need to use a split segment of liver–but you can't necessarily perform the surgery to split a donor liver on an expedited basis. So if you do this at a program level, you will be harming the pediatric population at those centers."
Abigail E. Martin, M.D., Pediatric Transplant Surgeon, A. I. Dupont Hospital for Children
Region 2 meeting comment
"…Overall, I support this proposal and look forward to further refinement. I also plead with UNOS to capture all late declines and publish their findings with respect to center frequency or at least have that metric be a component of a transplant center report card that is shared with centers…"
Ryutaro Hirose, M.D., Professor of Clinical Surgery, Division of Transplant Surgery, University of California San Francisco
OPTN public comment
"This is a great first step for the OPOs to be able to place more livers for transplant under circumstances out of our control once we enter the OR. Having a list of true centers willing to accept livers from these cases is crucial to getting more organs transplanted."
Indiana Donor Network
OPTN public comment
Continuous distribution of lungs
What problem does this concept paper address?
Continuous distribution is the
organ allocation framework
chosen by the Board for future policy development that focuses on delivering the greatest equity in access to organs, no matter where a candidate lives. It eliminates all hard boundaries such as distance circles or regions. Candidates receive a relative distribution score based on many different clinical factors. The feedback given on this concept paper developed by the Thoracic Organ Transplantation Committee will help the community develop a policy proposal, which will then go out for its own public comment cycle.
The efficiency of this new framework—feedback shows concern for too much attention given to efficiency as well as too little
How factors will be weighed against one another
How this will address highly sensitized candidates
How this will impact multi-organ transplants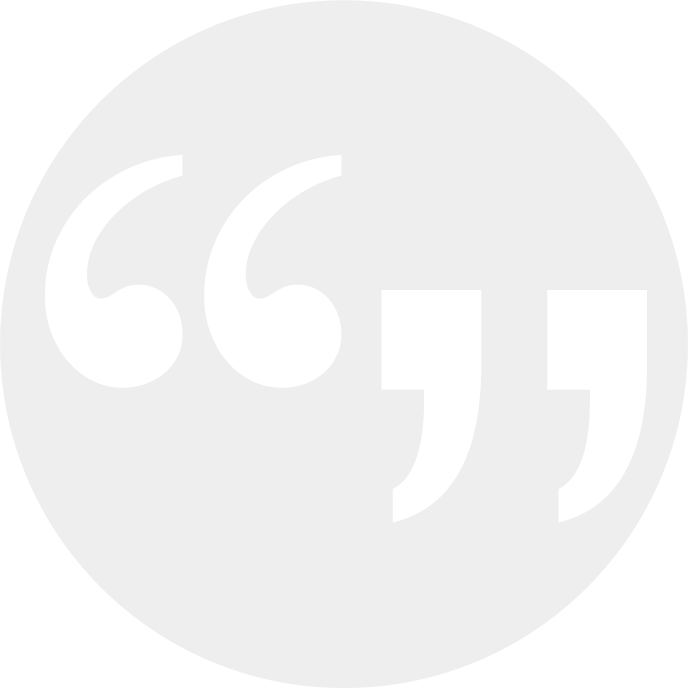 "… We understand the advantages of using a point-based system…and offer the following comments regarding additional factors that we would like to see addressed as the system is developed…we would like to ensure that medical priority is given to pediatric candidates and other vulnerable populations; we favor an outcomes variable that factors in waitlist mortality and post-transplant survival. When developing a proximity variable, we encourage the consideration of population densities as the basis for variable geographic zones. And, we think it is important to take into account measures of variable OPO costs, transportation costs, and ex vivo perfusion costs as part of the efficient management of organ placement. As this concept is applied to convert other organ systems to a points-based system we would expect that there could be enough flexibility built into the system to allow for variances in the actual variables that become part of the calculation for each specific organ…"
NATCO
OPTN public comment
"While relying on geographic boundaries imposed by DSAs and Regions is not an appropriate way to control allocations, the implementation of concentric circles is only marginally better. A continuous distribution policy that identifies and prioritizes all relevant factors to provide a basis for allocation is far superior. There is no doubt the devil is in the details and there will be a broad range of opinions of how any such system should be ultimately implemented. However, the sooner the better. Transplant professionals need to understand that patients and the public may not understand a system that recognizes all significant variables, but if they can be shown that their particular issues are addressed in the system, they will accept it. One benefit of developing such a system will be to illuminate how immediate medical necessity is weighed against long term outcomes and expected life years resulting from each potential transplant. If organs are a national resource, they should be utilized to provide the maximum benefit."
James Sharrock
OPTN public comment
"As a pre-lung transplant patient on the waiting list, this proposal sounds like it would be more equitable for all."
Bob Wheatley
OPTN public comment
"As a program, we are in support of the continuous distribution concept. In terms of individual attributes to consider: 1) For efficiency, we favor using miles (continuously) instead of ground vs. air transportation to reduce the subjectivity or bias/possible manipulation of the attribute score 2) For outcomes, we favor considering outcomes beyond 1 year post transplant survival to capture best use of organs (total life-years gained) 3) For access, it will be important to be very concrete in the factors considered."
Innova Fairfax Lung Transplant Program
OPTN public comment
"I support further development of this as a possible model. Whenever potential changes are being considered, I believe there should be involvement of pediatric advocates such as the OPTN Pediatric Transplantation Committee to ensure that our most vulnerable patients have a voice in future changes and I hope that this continues."
Voytek Slowik, M.D., Pediatric Gastroenterologist and Transplant Hepatologist, Children's Mercy Hospital, Kansas City
OPTN public comment
"I strongly support the proposal of not using hard demographic areas as the only way of determining where/who should receive a determined organ. If several people would qualify for the same organ, regional lines should not be the only factor in the person with highest score not getting the needed organ first. Some regions I feel benefit more due to population and geographics."
Anonymous
OPTN public comment
"This is a very reasonable proposal and would better allocate organs than the current 'zone model.' The only cautionary point I would offer is the weight of 'efficiency' of organ placement in the total calculation not be based on financial concerns… The continuous distribution of organs scores should be based on need and predicted outcomes and not on financial considerations for the transplant center, the donor center or the OPOs. How much is a life is worth, or how much profit a center, or OPO can make is an area where no one should see this organization attempting to make adjustment in a new allocation system."
Mark Rolfe, M.D., Co-Medical Director, lung transplant program, Integris Baptist Medical Center
OPTN public comment
What is public comment?
Public comment is a crucial part of policy development. It's a time for donor families, transplant candidates, organ recipients, donation and transplant professionals and the general public to provide feedback and engage in debate about policies that govern organ matching and allocation. To make the nation's organ donation and transplantation system fair and equitable for all, many voices are needed and every view matters.
Please see the resources listed here to learn more about how UNOS convenes the organ donation and transplant community and the public in this twice yearly forum.
"Public comment is so important. And regional meetings are the place everyone comes together to talk about the big picture. I learn from the people who are on the ground and doing the work—like transplant coordinators and administrators. It's really important to consider their perspectives and have evidence-based conversations about policy. Public comment is a reflection opportunity for real world issues in transplant."
Macey L. Henderson, JD, Ph.D., Assistant Professor of Surgery, Johns Hopkins Medicine
Dr. Henderson serves on the OPTN Board of Directors. She is also a living donor.
Policy development process
Archived public comment
Learn about some of the previous proposals
Get involved