The United Network for Organ Sharing's mission is to unite and strengthen the donation and transplant community to save lives. Use these resources to learn more about what we do and how the national transplant system works.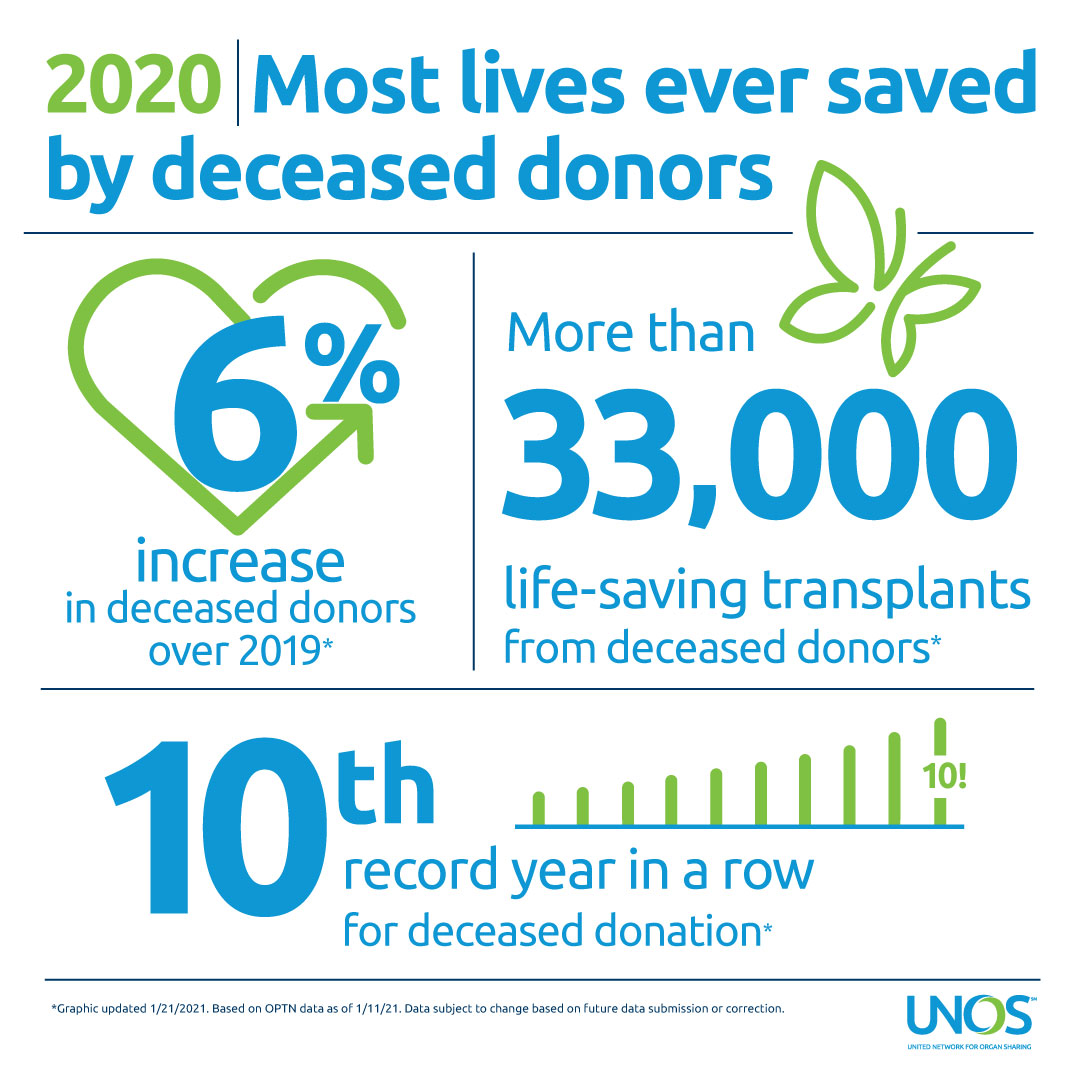 The success of our national organ donation and transplant system
2020 sets all-time high for most lives saved by deceased organ donors. Read more.
5 ways to improve the
U.S. organ

donation and transplant system

A collaborative reform package
Action 1:
Automate real-time donor referral.
Action 2:
Establish better metrics for OPOs and transplant hospitals.
Action 3:
Improve the process of getting the right organ to the right patient at the right time.
Action 4:
Remove disincentives to using older and more complex donors when appropriate.
Action 5:
Enable OPOs to merge or share services to boost their ability to serve hospitals and patients.
Voices in Transplant
Read UNOS' Voices in Transplant blog featuring perspectives from the organ donation and transplant community about innovations, improvements and insights that are strengthening the national donation and transplantation system. 
Permissions request
To request permission for reuse, reproduction, digitization, or translation of materials produced and copyrighted by UNOS, submit this request form.