A decade of record heart transplants.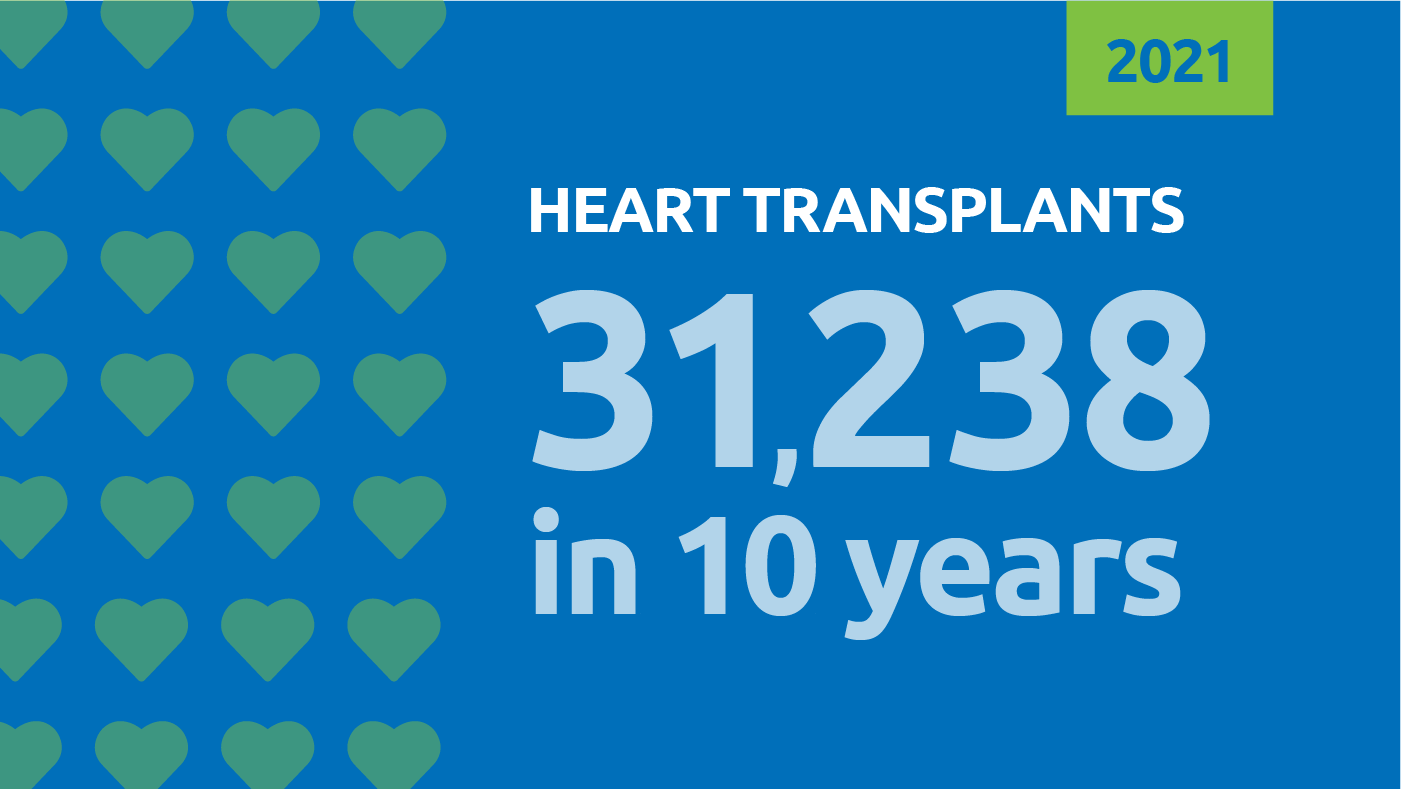 This milestone caps off 10 record-setting years in heart transplant.
​
In 2021, thousands of people were given an incredible gift, one they carry wherever they go, every day. It's the gift of life, beating in their chest, an organ donated by a generous donor or donor family.
Last year organ procurement organizations and transplant hospitals worked to perform a record 3,817 heart transplants performed across the country.
Some 2021 heart transplant data highlights:
513 were pediatric heart transplants, up from 413 in 2020
206 donors were DCD donors, nearly double the amount in 2020
159 more transplants were performed in 2021 than 2020
2021 is also the tenth consecutive year where heart transplant numbers have set a new record. Combining the total number of transplants across the past 10 years, there have been 31,238 lifesaving heart transplants performed at hospitals across the country. You can read more about the records broken in 2021 in transplant here.
February is American Heart Month, which aims to raise awareness of the risks of heart disease, and encourage Americans to be physically active, maintain a healthy diet and take other important steps to avoid heart disease. It's also a time where many people reflect and remember friends or family who have been impacted by heart disease.
You can read Stories of Hope from heart donors, recipients and their families at Transplant Living.