Improvement
Using behavioral research to test and improve kidney transplant decision making
Biopsy findings greatly influence kidney offer acceptance decisions.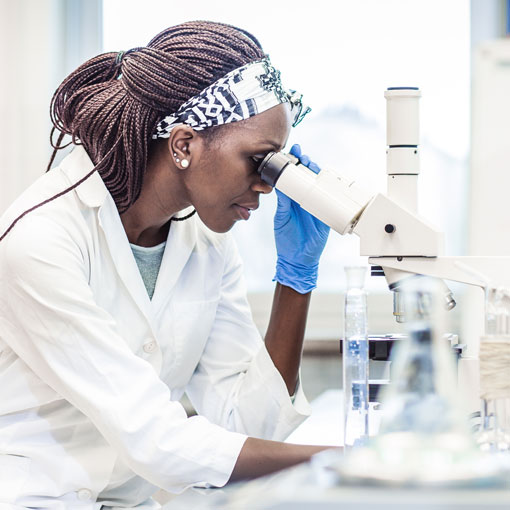 U
nited Network for Organ Sharing is using behavioral science to identify the factors that drive acceptance behavior during the organ offer process. Working through
UNOS Labs
SM
—the nonprofit's privately funded virtual research center—UNOS researchers are conducting mock offer simulation studies with transplant hospitals. The studies, which mimic the real kidney organ offer process, are designed to uncover the factors that lead to organ acceptance in an effort to ultimately increase the number of successful transplants performed nationwide.
"Deciding to accept or decline an organ offer is recognized as one of the most complex and challenging decisions in all of medicine," said UNOS principal research scientist Darren Stewart. "That's why we are actively working to provide transplant centers with insights and tools that help make that decision more data driven and evidence based."
In a recent exercise using the simulated organ offer system, which is also known as SimUNetSM, UNOS research scientists studied how providing procurement biopsy results with kidney offers affected whether the offers were accepted or declined by transplant hospital staff. The researchers published their study results and recommendations in the inaugural issue of Kidney360, the American Society of Nephrology's new open-access journal. "We found that the influence of biopsy results on acceptance decision making was profound," said Stewart, who served as the study lead and corresponding author.
Simulating the organ offer system
The researchers isolated biopsy results on offer acceptance behaviors to quantify the effects of biopsy availability and biopsy findings on transplant decision making in a large-scale controlled experiment. As hypothesized, the presence of a biopsy and the biopsy findings influenced kidney acceptance. More participants appeared to have been influenced by biopsies to rule-out verses rule-in transplantable kidneys. "We found three to four-fold odds of acceptance if the biopsy results were better compared to if they were questionable or not as good," Stewart said. He theorized that there might be a disproportionate effect on decision making compared to the actual association of biopsy findings on patient outcomes, which could ultimately lead to organ discard.
Simulated offers were based on real kidney offers for which the actual recipient outcomes are known.  For example, each of the kidneys in the study with an arguably poor biopsy result were transplanted in real life and had a successful three-year patient outcome. Sixty-eight doctors from 18 transplant hospitals each received the same 20 hypothetical kidney offers by email, reviewed clinical information electronically and responded by submitting an acceptance or refusal decision for each offer over a three-week period.
The study results mirror actual kidney discards. In 2018, nearly 1,000 kidneys were discarded, with the reason reported as biopsy findings, according to OPTN data. Stewart suggests that transplant hospitals should be aware of the fact that decision making can vary substantially even between doctors in the same program, which was another of the study's key findings.
Making better use of scarce, donated kidneys
Researchers used study results to identify several areas for improvement, including projects to reduce variation in kidney offer acceptance decisions and to promote more accurate interpretation of biopsy findings.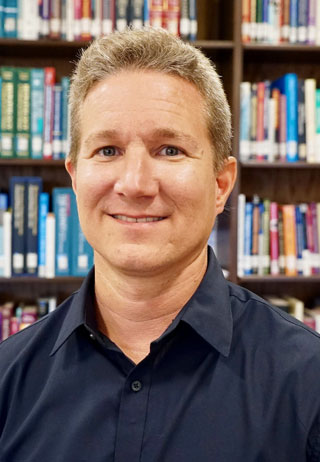 "We found three to four-fold odds of acceptance if the biopsy results were better compared to if they were questionable or not as good."
Darren Stewart
UNOS principal research scientist
Potential uses of organ offer simulation research
Isolate the influence of clinical factors (e.g. biopsy) on decision-making
Assess the impact of DonorNet® user-interface changes
Understand and mitigate so-called "labeling effects" (e.g., PHS increased risk)
Educate surgeons and physicians on fielding organ offers
Reduce inter- and intra-doctor variation
Test the impact of clinical decision support (CDS)
Identify ways to support shared decision-making with patients
Facilitate center-specific quality assurance and process improvement (QAPI)
Conduct multi-center collaborative improvement
Recommendations for improved biopsy practice
Standardize biopsy sampling and preparation
Standardize biopsy reporting and interpretation
Improved understanding of association between biopsy findings and outcomes
Reduce variation in OPO decisions to biopsy kidneys
Narrow the routine use of biopsies to maximize opportunities to rule-in kidneys and avoid discards
Add biopsy findings to program specific reports (PSRs) to reduce risk-aversion (in progress)
Use of automation/machine learning to avoid human subjectivity in interpreting biopsy images
Behavioral research has many potential uses in transplantation, including highlighting ways to improve biopsy practice. The UNOS-led study highlights a number of possible opportunities for improvement in the practice of obtaining and using procurement biopsies in the context of kidney transplantation.
Additional kidney acceptance findings
Although not statistically significant, nephrologists accepted kidneys more frequently than surgeons, and more experienced doctors also tended to accept more often. Offers were accepted at a higher rate in the early morning than in the afternoon or night.
As seen in previous SimUNet studies, there was substantial doctor-to-doctor variability even among doctors working at the same transplant hospital. While some clinicians appeared to have been uninfluenced by biopsy findings, others appeared to have been highly influenced by the results either to rule-in or rule-out kidneys for transplant. This highlights the potential value in the use of organ offer simulation by transplant hospitals as a quality improvement tool to understand and reduce differences in decision making in fielding organ offers
What's next?
Future simulation studies can further help researchers understand decision making and identify additional ways to improve the transplant system.
The research inspired another UNOS-led study that aims to quantify the association between biopsy findings and their true relationship with long-term post-transplant outcomes in a way that hasn't been done before. "We could incorporate those findings into better decision making aides, a new version of the kidney donor profile index and for other clinical predictions," Stewart said. "But before implementing changes to decision making tools like the KDPI, we now have an 'offer lab' to test the impact on mock offers before affecting real offers to real patients."