RICHMOND, VA—United Network for Organ Sharing (UNOS) named Roger Brown director of the Organ Center, a new position. He and Judy Martin had been assistant directors since 2009, and Martin recently announced her retirement. Learn about UNOS' Organ Center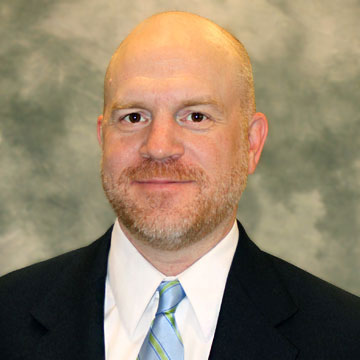 As director, Brown will be responsible for the leadership and direction of all areas of the Organ Center, from overseeing daily operations, to maintaining the Organ Center's performance metrics and quality improvement initiatives. The Organ Center is open around the clock, 365 days a year, to assist member organizations with organ allocation, transportation, and maintenance of the national transplant waiting list.
Learn more about how organs are matched.
"Roger has worked in the Organ Center in positions of increasing responsibility for 20 years, and he is uniquely qualified to step into this expanded role," said UNOS CEO Brian Shepard. "His efforts, and those of the other Organ Center staff, have played a key role in UNOS' recent milestone of coordinating 500,000 deceased donor transplants nationwide."
He also is a leader in the transplant community. A member of NATCO – The Organization for Transplant Professionals, he's served as faculty for NATCO's course for new transplant coordinators and as an invited lecturer for multiple educational conferences. He is co-author of a number of journal articles on various issues in transplantation.
Brown earned a bachelor's degree in biology from Virginia Commonwealth University in Richmond and has been nationally certified as a procurement transplant coordinator.
UNOS manages the nation's transplant system, the Organ Procurement and Transplantation Network (OPTN), under contract with the U.S. Department of Health and Human Services' Health Services and Resources Administration.