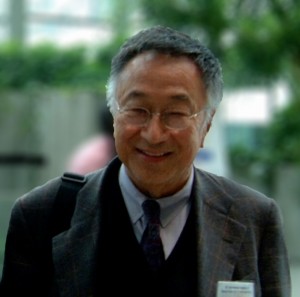 UNOS honors the life and achievements of Paul I. Terasaki, Ph.D., who passed away January 25. He was a pioneer in histocompatibility and immunology, as well as a benefactor and mentor to countless health science professionals.
"Dr. Terasaki's work defined how we have matched organs and transplant recipients for more than half a century," said David Klassen, M.D., UNOS' Chief Medical Officer. "When most people think of organ transplantation, they picture the transplant surgery itself and the medical therapy that supports it. They don't think as often about immunology and histocompatibility, but this discipline is essential to helping us know which donors and recipients are likely to be the best matches. Dr. Terasaki's work had major impacts on the success and safety of organ transplants."
Dr. Terasaki, who rose to become Professor Emeritus of Surgery at the David Geffen School of Medicine at UCLA, was the first to develop standardized testing to assess the immunologic compatibility of organ donors and recipients. He established the Terasaki Foundation Laboratory and the One Lambda company to continue to advance research and diagnostic testing products to support the transplant field. He also established a registry of kidney transplant recipient data at UCLA that served as a precursor for the national transplant database now maintained by UNOS, which serves as the national Organ Procurement and Transplantation Network under federal contract.
He held many positions of leadership and service within the transplant community, including terms as president of the International Transplantation Society and the American Society of Histocompatibility and Immunogenetics. He served on the OPTN/UNOS Board of Directors from 1989 to 1991, as well as participating on the OPTN/UNOS Histocompatibility and Scientific Advisory Committees. He received a number of professional honors for his accomplishments, including the prestigious Medawar Prize. He published more than 900 scientific articles and trained some 100 postdoctoral scholars.
Born in Los Angeles, Dr. Terasaki and his family lived in an internment camp for Americans of Japanese ancestry during World War II. As a teenager and young adult, he worked as a busboy, gardener and handyman prior to earning his bachelor's degree, master's degree and Ph.D. from UCLA.
He is recognized as much for his philanthropy as his service to the transplant field. In 1990, he donated $50 million to the Division of Life Sciences in the UCLA College of Letters and Science. UCLA's Life Sciences Building is named in his honor, and the bequest also led to the creation of an endowed chair in surgery at the Geffen School of Medicine.
"He was one of the true pioneers of our field," said Dr. Klassen. "And he established a legacy of research and service that will continue to help many more people."
View a video interview of Dr. Terasaki conducted for the American Society of Transplant Surgeons >