CDC updates guidance on COVID-19 boosters
The Centers for Disease Control and Prevention (CDC) has updated their recommendations for vaccine boosters within each age group. Read the guidance.
NIH updates guidance on influenza season and COVID-19
The National Institute of Health's (NIH) COVID-19 Treatment Guidelines Panel has updated their recommendations for the upcoming influenza season. Read the latest recommendations from NIH.
Public comment closed Sept. 28
Summer 2022 public comment was open Aug. 3 through Sept. 28. Read all items and view feedback from the community.
The latest data on organ donation and transplant in the U.S.
Find high-level data on transplants, deceased donors recovered, patients added to the waitlist and patients temporarily moved to inactive waitlist status.
---
Reminders
Updated COVID-19 Summary of Evidence
The OPTN Ad Hoc Disease Transmission Advisory Committee completed its quarterly update of the SARS-CoV-2 Summary of Evidence on Aug. 22, 2022. This version includes current information on Omicron sublineages BA.4/BA.5 as well as the most recent literature on SARS-CoV-2 and its effect on transplant.
FDA authorizes updated COVID-19 booster
The Food and Drug Administration (FDA) has authorized the use of updated Moderna and Pfizer vaccines to protect against the Omicron variant of COVID-19 for use as a single booster dose at least two months following a primary or booster vaccination. Read the release.
---
Questions
For COVID-19 related policy and operational questions, email

[email protected]

For information and updates about the status of in-person vs. virtual OPTN committee meetings, check the OPTN calendar of events.
Patient-friendly information for members to share
Scan this QR code to find COVID-19 resources for patients at TransplantLiving.org including: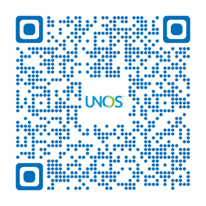 Frequently asked questions
Vaccine and treatment updates
Webinars
Spanish-language resources