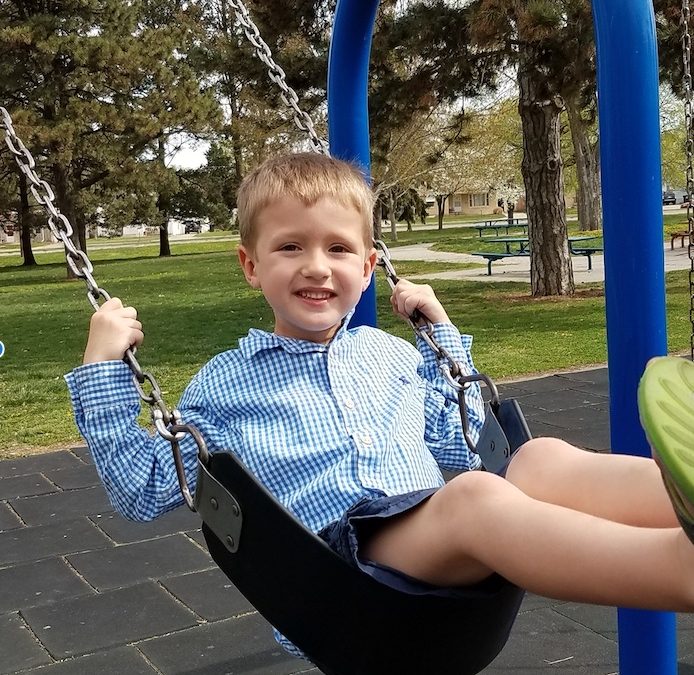 On Friday, February 4th, 2022, Sam was found unresponsive at home. He was taken to the local hospital, where they found he was suffering from a severe brain bleed due to a ruptured AVM. He was life-flighted to Children's Hospital in Omaha, NE where he required emergency surgery. Sam pulled through surgery, but the next morning, they discovered the swelling was too much for his little body to handle, Sam's brain injury was not survivable.
In the midst of their tremendous grief, his parents decided to give the gift of life through the donation of Sam's organs. So far he has saved the lives of five people. In them, his legacy will live on! Sam is stronger than any superhero. He is our real-life hero and is a hero to many other families as well.
Sam was the most creative and adventurous yet tender-hearted silly boy! He admired and had the closest bond with his 11-year-old brother. He loved and gave the best snuggles to his baby sister. Sam was a sweet, cuddly momma's boy through and through, and he fought until the very end with the courage and strength of his father! While we are sad that Sam has left us so soon, we rejoice in knowing God has a greater purpose for him! He will always live on as our little seven-year-old superhero!
Submitted on behalf of: Jennifer Wallman (Mom)