United for UNOS is a movement encouraging the community to unite in support of organ donation and transplantation, and increase awareness of UNOS' central role in making it possible.
Feature events and volunteer opportunities
The Gallery at UNOS
Dedicated to increasing awareness of lifesaving organ transplants and organ donation, The Gallery at UNOS regularly features artwork by local artists and those directly touched by donation and transplantation. As guests are inspired by this artwork, they are also inspired by UNOS' mission to save lives through increased organ donation and transplantation.
Your giving matters.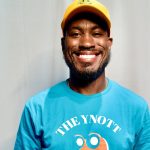 As the non-profit steward of the national transplant system, UNOS is honored by your generosity to support lifesaving innovation. See 2022 Impact Report.