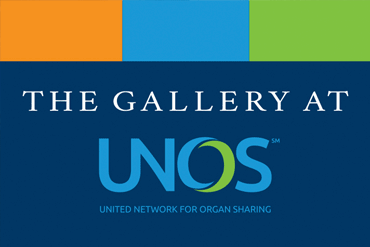 Dedicated to increasing awareness of lifesaving organ transplants and organ donation, The Gallery at UNOS regularly features artwork by local artists and those directly touched by donation and transplantation. As guests are inspired by this artwork, they are also inspired by UNOS' mission to save lives through increased organ donation and transplantation.
Lasting Impressions
Fall 2022 | Works by Lowell Owsley | Donated by the Owsley family in loving memory of Lisa Schaffner
Impressionist artist Lowell Owsley (1930-2020) first studied art at Washburn University in Topeka, Kansas. In 1953, he continued his art education at the National Art Academy and American University after moving to Washington, DC. He was Artist of the Year in 1955. After graduation, he worked as an illustrator and exhibit specialist in the Department of Agriculture and later as the Director of Production with the US Army Exhibit Unit at Cameron Station, Alexandria, VA.
In 1962, Lowell and his family moved to a farm in Culpeper County, VA where he designed and constructed his home for life. Throughout his career and his retirement, he grew his body of work in oil and acrylic. He exhibited widely in the Richmond and Washington, DC areas including the Corcoran Gallery in Washington, DC and the Smithsonian.
These works were generously donated to UNOS by the Owsley family in loving memory of Lisa Schaffner, former UNOS Director of PR and Marketing and founder of The Gallery at UNOS. All proceeds from the sale of these works support UNOS' mission to save more lives through organ donation and transplant. Please contact [email protected] if you are interested in purchasing one of these pieces of art.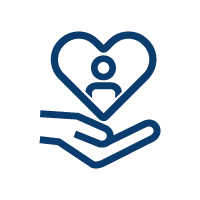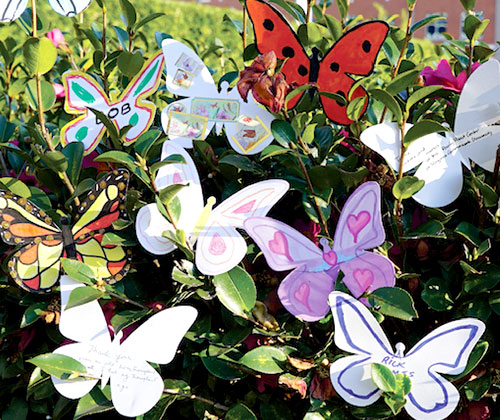 Kaleidoscope
March 5, 2021, virtual opening reception
Watch Facebook recording |  A community butterfly project and works by Elvin Floyd
Hundreds of volunteers from across the country painted, colored, and created this exhibition of butterflies—a symbol of life often used to depict the organ donation and transplantation journey. Many of the butterflies include a donor tribute or thank you, while other creations are simply beautiful and inspirational. We'll share a close up look at many of these unique creations during the opening art reception on March 5 in honor of those who gave the Gift of Life and to celebrate those who received the gift.
Elvin Floyd is known as the butterfly artist. His butterfly art is created with real butterflies and moths from Peru—home to 20% of the world's butterfly population. The butterflies used to create his framed art were farm-raised in a conservation effort, and live out their entire lives naturally. Elvin's 8-year-old daughter Sydney received her angel wings June 21, 2017. Her donation saved the life of a 3-year-old.
Looking Back
November 5, 2020, virtual opening reception
Watch the recording |  A photography exhibition featuring Debra O'Hearn
Experience Debra's journey from diagnosis to survival through her lens. In 2011 photographer and heart recipient Debra O'Hearn shared a 12-piece photography tribute to her donor, 29-year-old Emily Compton. Debra, a former ER nurse, created the series detailing her intense 4-year battle which ended on Easter Sunday in April 2007 with a lifesaving heart transplant. Nine years later we share the exhibit again along with new works of art recently created, this time in virtual format.
The virtual opening included a tour of the art with Debra O'Hearn; a conversation with heart recipient Debra and her donor's mother, Martha Compton; and questions from our virtual audience.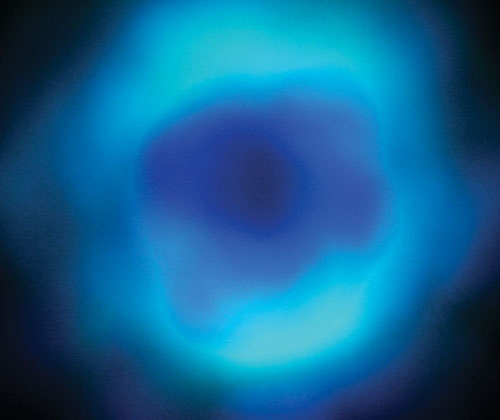 The Art of the SCAR: Redux
July 10, 2020, virtual opening reception | Watch the recorded reception
A group exhibition featuring Clover Hill High School Photography Club
A scar is seen by many as ugly and something to be concealed. For transplant recipients a scar is a mark of beauty and of life. It's a badge of honor.
In February of 2014, 15 transplant recipients and living donors teamed up with 30 high school photography club students to show off their scars. The unique project resulted in a multi media exhibition called Art of the SCAR. After 6 years as a travelling exhibit, we are excited to redux the show where it originally premiered. This time we will hold the opening reception in a virtual format.
What hasn't changed, our gratefulness to all the original participants including transplant recipients, living donors and the Clover Hill High School Photography Club.
Resilience
March 6 – April 25, 2020
Featuring works by The Steward School Girls Basketball Team and Lindsey Leach
The Steward School has a deep and long-standing connection to UNOS through organ donation and transplantation. The connection became stronger when a player on the 2019-2020 Girls basketball team revealed her mother is a double lung transplant recipient. To honor her strength and perseverance, team members created original works of art, all incorporating the word resilience in creative ways using various mediums including acrylic, graphite, and paper mache. The Steward school educates K-12 in the Richmond community. Visit StewardSchool.org for more.
Lindsey Leach is a proud Steward School Alumna, UNOS Senior Philanthropy Officer, and an established artist. Lindsey collaborated with the school to create a painting that encompasses the meaning of resilience.
April is a special month for us at United Network for Organ Sharing. UNOS celebrates National Donate Life Month and National Pediatric Transplant Week.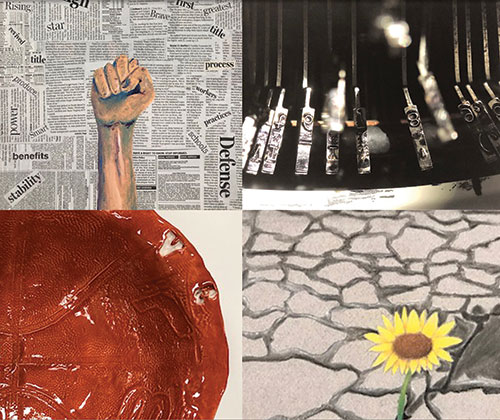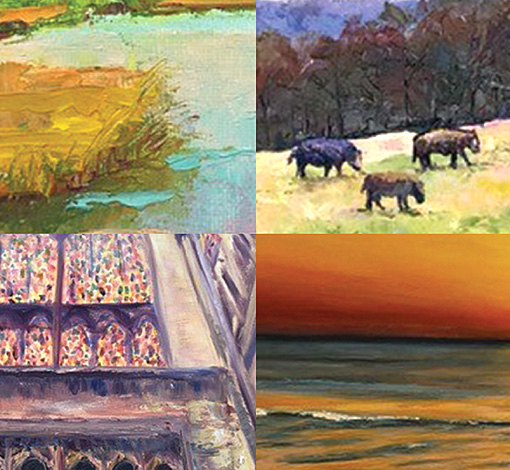 The Journey Starts Here
January – February 2020
Art for the Journey transforms lives through art. The nonprofit organization provides programs for adults and children that promote positive mental health and wellbeing through community engagement and creating art. Its core audiences include:
Incarcerated Women
Underserved children in urban and rural areas
Veterans living with PTSD
Elders living with dementia
Art for the Journey helps its clients overcome barriers that prevent them from experiencing the joy and benefits of creativity. Visit artforthejourney.org for more information and to volunteer.
"The Journey Starts Here" exhibition includes 45+ works by Art for the Journey volunteers and clients.
The Gift
November – December 2019
Featuring works by Austin Warner and Lydia Marek
Austin Warner is passionate about exploring art through abstraction and representational images. The foundation of her work comes from the abstraction of organic form, color, line, and texture. Each layer records a time, an experience, or emotion. Austin utilizes a variety of surfaces such as reclaimed or up-cycled wood or furniture as well as naturally occurring earth elements, flowers and foliage as pigment or dye. "I recreate with excitement, joy, and curiosity at the sometimes fleeting moments in nature." Visit TroubleDogArt.com for images.
Lydia Marek uses acrylics to create works with texture, bold colors and patterns of fluidity. Lydia loves color, texture and movement, and when she began to paint, found ways to incorporate these into her pieces. Acrylics allow her to develop vibrantly colored paintings highlighting different strokes, techniques of paint use and various textured mediums. Lydia retired from Virginia Tech as a Research Scientist five years ago and now calls Richmond home. Visit LydiaMarek.com for images.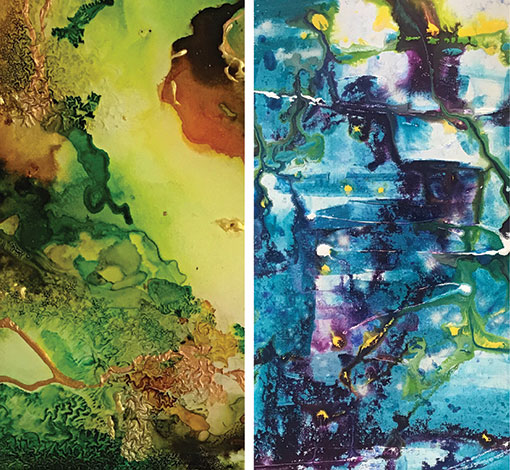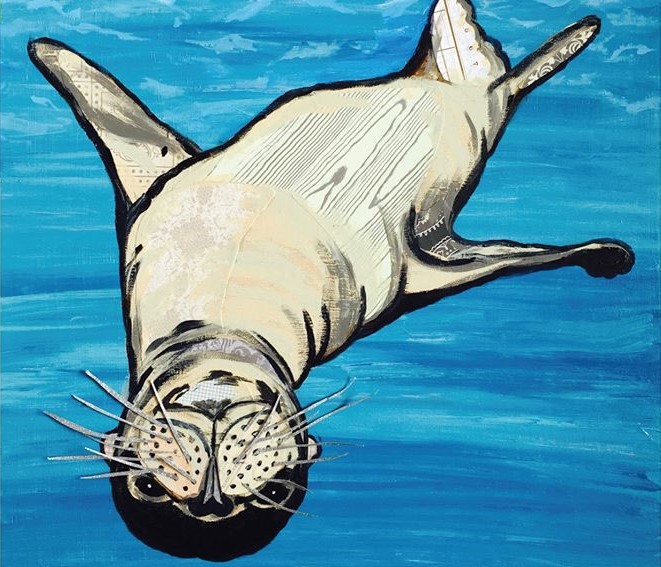 Family Fun
July 2019
Featuring artists Susannah Raine and UNOS employees
Susannah Raine is all about bright, beautiful colors. She creates all of her art in her attic, a large room piled with paint, paper, and bits and pieces of ephemera. Susannah loves the smell of oil paint in the morning, especially while drinking lots of coffee, eating candy and listening to music. Her work is described as "hopeful"—and she hopes it makes you smile. You can see more of her work at https://www.facebook.com/zouzousbasement.
UNOS employees Manny Carwile, Susan Duerksen, Bonnie Felice, Lindsey Leach, Jason Mott, Bonnie J. Surma, Anna Wall, and Sherri Williams are among the 370 United Network for Organ Sharing staff who comprise Team UNOS.
Hope. Renewal. Transformation.
May 2019
Featuring artists from Uptown Gallery
The National Donor Memorial which honors organ, eye and tissue donors across the country—is based on these three powerful words. Organ donors provide hope, renewal and transformation through The Gift of Life to every transplant recipient. These meaningful words are also the inspiration for Uptown Gallery artists in this exhibition featuring 45 works of art.
Uptown Gallery is Virginia's first artist co-op gallery. It opened in 1989 to highlight Richmond area artists and the vibrant work they create. Uptown Gallery has more than 30 artists who undergo a review process before becoming members. The gallery is located at 1305 W. Main Street in Richmond's Fan District and is open Wednesday–Friday 11:00 a.m. to 5:00 p.m. and Saturday 11:00 a.m. to 4:00 p.m.
The National Donor Memorial Award for Excellence honors an unsung hero, a volunteer who has gone above and beyond in promoting organ donation and transplantation. The 2019 recipient will be announced June 10 at an evening reception in The National Donor Memorial.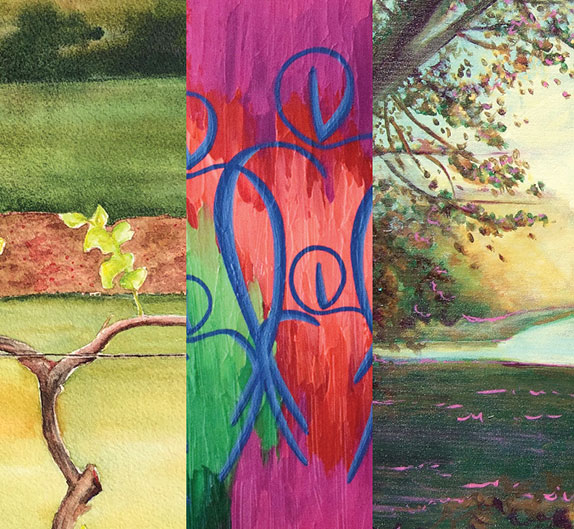 Honoring donors and celebrating transplant recipients
During the 2019 National Donate Life Month the Gallery at UNOS displayed works created by artists with a direct connection to transplantation.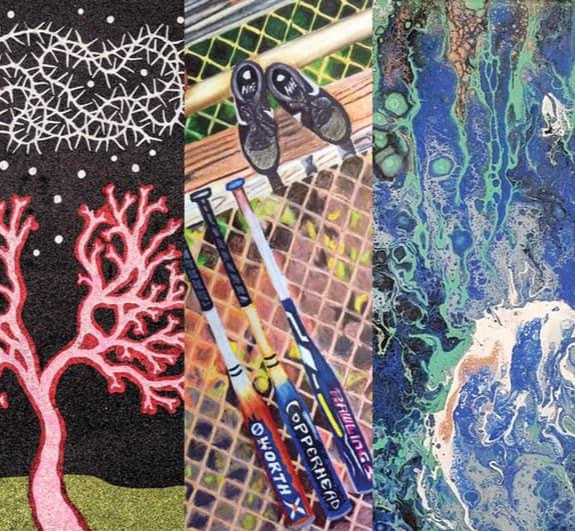 Expressions of Love
March 2019
Dylan Mortimer is a professional artist whose creations include sculpture, collages, and works on paper. Dylan is also a double lung recipient, and you will see in this exhibition that his transplant experience influences his artistic expression. Dylan lives in New York. You can view the variety of his work as well as reach out to Dylan through his website www.DylanMortimer.com.
Kelly Brown painted in high school and took up painting classes again not long before her son Matthew's heart transplant in 2014. Kelly calls her transplant-related art her "healing" paintings. The first she completed was of Brayden's baseball equipment, a tribute to her son's donor who loved baseball. The watercolor along with a poem she wrote were gifts to Brayden's mother on his 10th birthday.
Laura Floyd is the mother of two beautiful girls, Sydney and Tulah. 8-year-old Sydney is a donor who received her angel wings in heaven on June 21, 2017. Her Gift of Life saved a 3-year-old. Laura's abstract works are colorful and vibrant, words used to describe her daughter Sydney who would have turned ten on April 20, 2019.
Family Ties
January 2019
Carlysle Vicenti is a fine art painter who has been creating and exhibiting for over 35 years. He developed his distinct technique while earning his degree in Painting and Printmaking from Virginia Commonwealth University in the mid 1980's under notable professors David Freed, Milo Russell and visiting artists Alvin Loving and William Wegman. In addition to exhibiting in public, corporate and health care environments for three decades, Carlysle's work is in collections everywhere.
Diana Vicenti also received a degree in Painting and Printmaking from VCU. In this exhibition, she uses fabric to create pieces that are both functional and/or organically reflective. Diana is a noted design consultant with U-fab.
Federico Quondamatteo is an Italian born artist who moved to the United States three decades ago and started his family business of handmade art. His original works of art include bas-relief picture and sculpture coated copper. He also creates historically accurate wooden model boats. Exact reproductions of the "Santa Maria", "The Mayflower", and "La Pinta" are included in this real-life sailor's collection.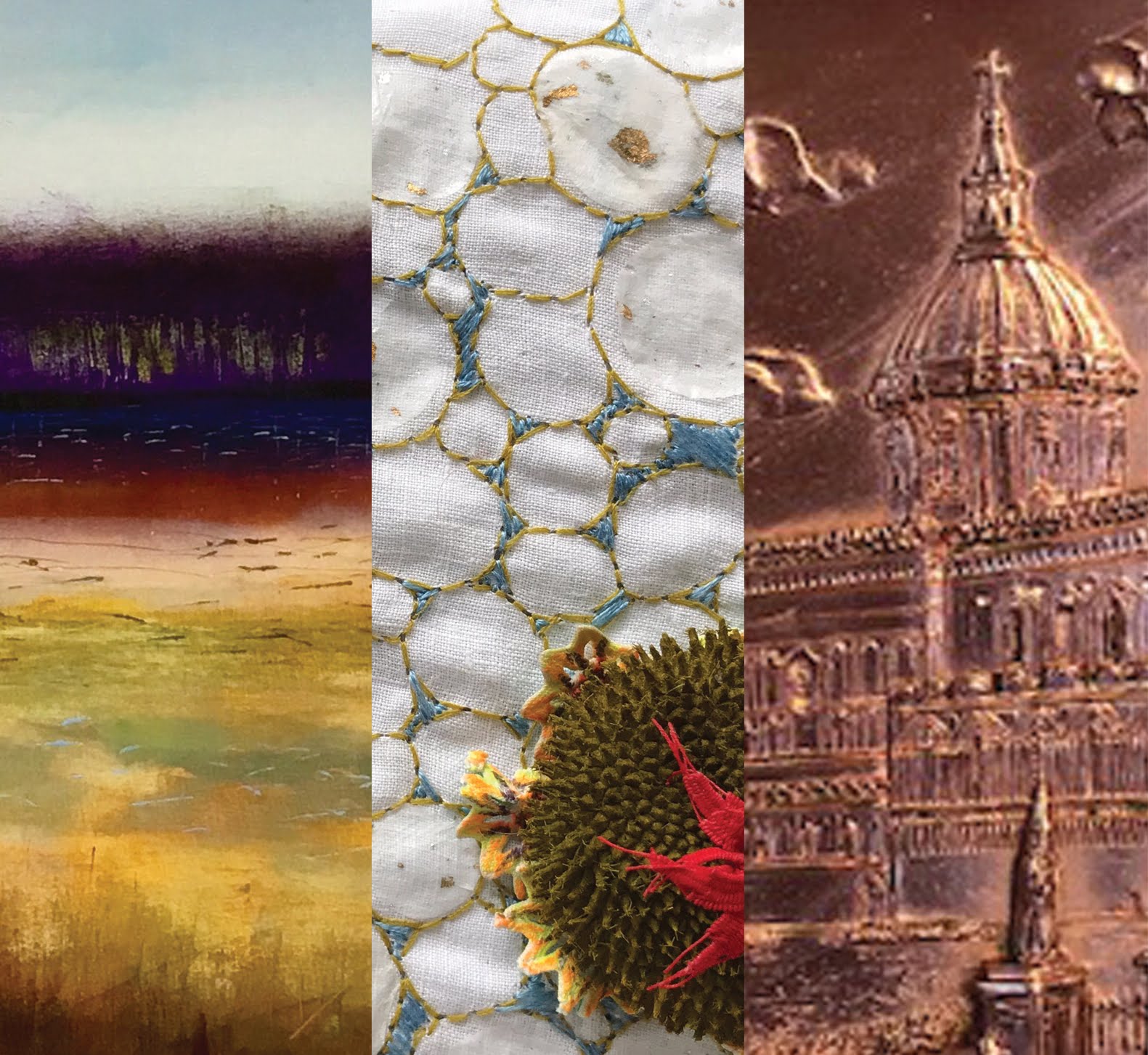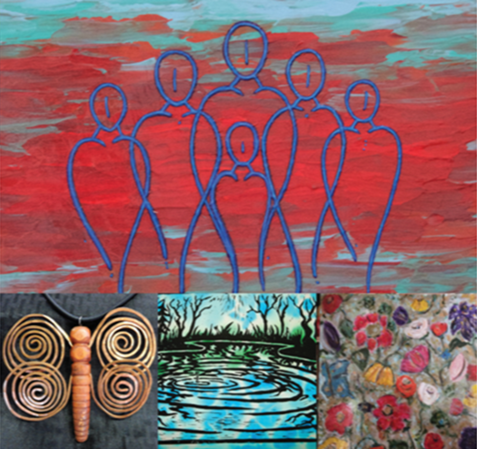 The Gift of Again
November 2018
The Gift of Again is a collaboration exhibition including RVA artist David Robatin and artists associated with Seeking Stars Art.
David Robatin uses acrylic on canvas to create high-color, flowing and emotionally stimulating paintings. "I want the viewer to find themselves in my paintings and apply their own story. I explore the positive and negative feelings that we all go through…and I want to find a common experience." David created these exhibition pieces with UNOS, transplant patients, donor families and living donors as his inspiration. View more of his work at DavidRobatin.com.
Seeking Stars Art promotes and advocates for The Arts through creative art entertainment events and runway shows that give back to non-profits like United Network for Organ Sharing. Seeking Stars Art artists Ben Kolb and Cathy Suiter with collaborator Holly Markhoff created original works based on the National Donor Memorial at UNOS, which honors all organ, eye and tissue donors across the country. Their art represents The Gift of Again that donors provide to grateful recipients.
Seeking Stars Art presents "The Gift of Again" Wearable Art and Fashion Runway Show on Friday, November 16 at 7:00 p.m. at Crossroads Art Center benefiting UNOS. Runway models include transplant recipients and donor family members with many creative fashions for sale. More information at Seeking Stars Art's Facebook page.
Second Chances
September 2018
Second Chances is a unique exhibition that pairs artists with those directly connected to organ transplantation including living donors, donor family members, and transplant recipients. The RVA artists developed a relationship with their subjects and learned the intimate details about their transplant journey. Each work of art—including acrylic, oil, ink, and mixed media— reflects these personal stories.
United Network for Organ Sharing and the Gallery at UNOS thank the artists for bringing these beautiful transplantation stories to life through art. Most importantly, we thank all organ donors, and their families, who make the Gift of Life possible. Last year nearly 35,000 lives were saved through organ transplantation because of deceased and living donors— a record-breaking number because of those who said YES to organ donation.
Featuring works by:
Brigette Newberry Dana Frostick
David Decker Dennis Winston
Lisa Lezell Levine Heidi Thacker
P. Muzi Branch Santa DeHaven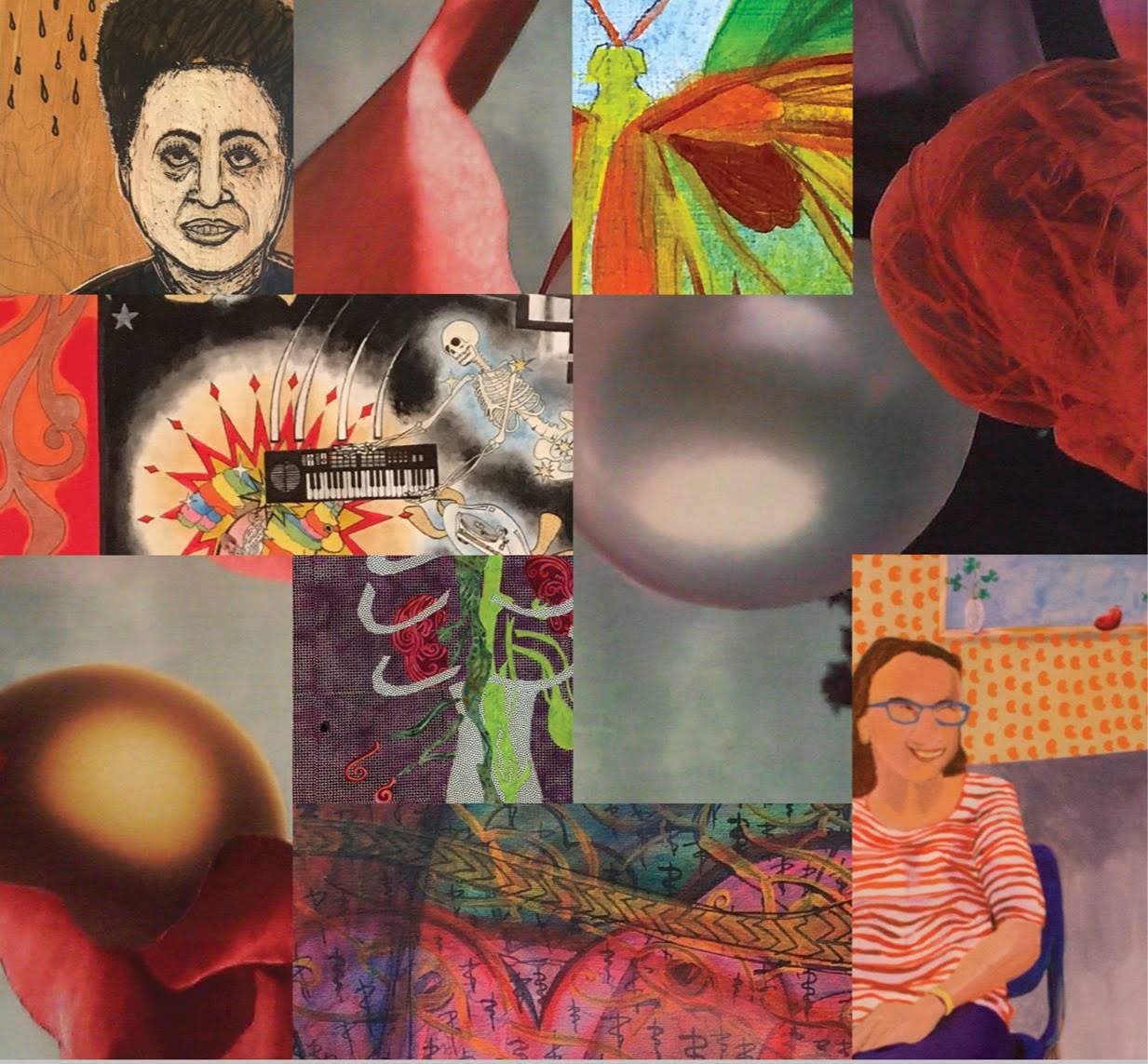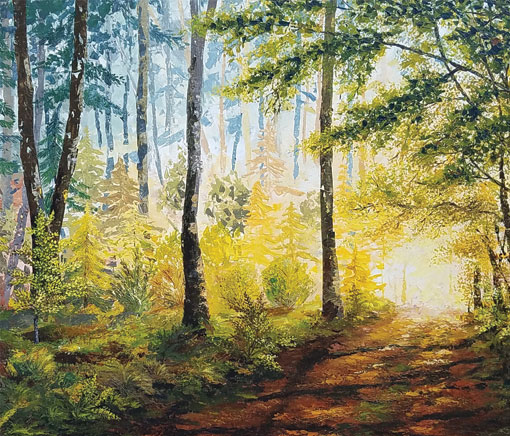 Circle of Life
Circle of Life highlights the artistic talent of United Network for Organ Sharing's 350 dedicated team members who work tirelessly to save lives through organ matching and transplantation.  Because of their talents and passion, they helped save nearly 35,000 lives through organ transplantation in 2017–which was a record-breaking year.  Last year also broke donation records with more than 10,000 deceased organ donors.
Circle of Life honors the thousands of organ, eye and tissue donors whose lifesaving gifts are memorialized in the National Donor Memorial at UNOS.  Visit the National Donor Memorial in person when you visit the Gallery at UNOS or visit online.
Transformation
May 2018
The lives of Elvin Floyd and his wife, Laura, were forever changed June 21, 2017, when their 8-year old daughter Sydney Elizabeth received her angel wings and became an organ donor. Sydney's Gift of Life saved a 3-year-old. Her gift also saved her parents who are comforted knowing their daughter lives on in others. Through his artistic work, Elvin creatively displays butterflies that symbolize the journey of organ donation and transplantation. View additional work at www.TheButterflyGuys.com.
Jackie Price received a double lung transplant on June 21, 2016, due to cystic fibrosis. She's been through many challenges throughout her life but continues to push through with a smile on her face. Jackie has been painting and drawing for a year and a half, and this is her first professional exhibition. In her words, "Painting is a great way to express myself and keep my mind off everything going on around me."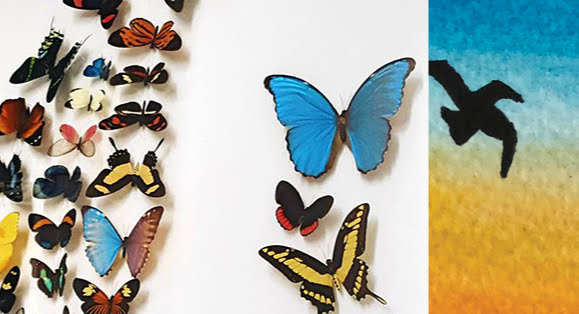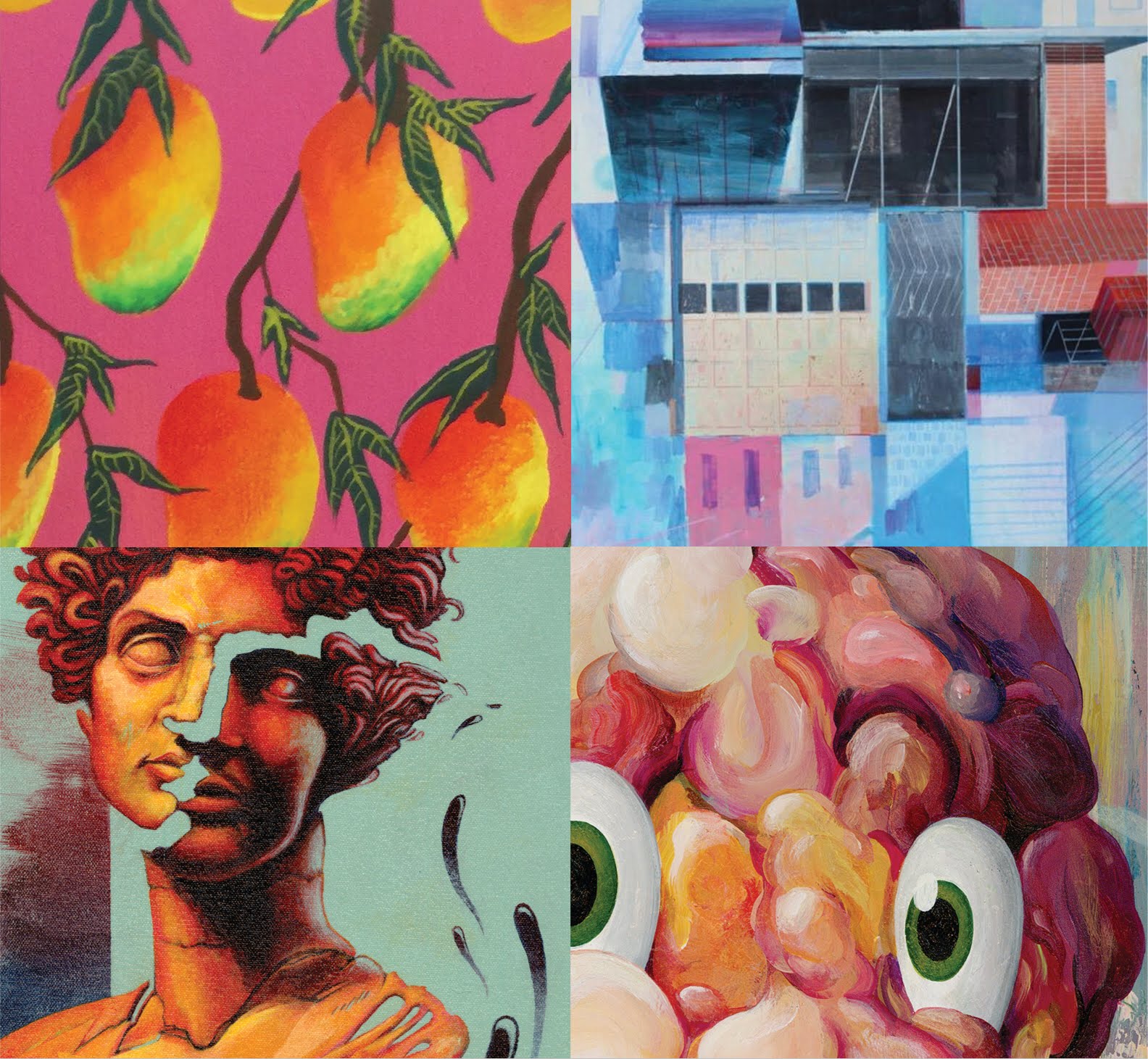 Expressions of Impulse
March 2018
Gianna Paniagua received a heart transplant at 14 months of age. The experience shaped her life. "My medical life and art have always had a connection for as long as I can remember." Gianna began doing art while in the hospital, and her concepts often relate to human anatomy and healing powers. Her work has been exhibited at the Smithsonian and has been recognized by the Kennedy Center. Gianna's art includes unique papercutting, photography, painting, and sculpture. View more at GiannaPaniagua.wixsite.com/Gianna.
Endeavor RVA is a studio space and gallery founded by three artists, Eli McMullen, Ian C. Hess, and Wingchow. They believe in making quality art and making it accessible. See more at Endeavor's Instagram account or visit at 316 Brook Road, Richmond, VA, 23220 or call 703-943-0381.
New Beginnings
January 2018
New Beginnings brings together three artists for their first group exhibition. The show features 47 works of art by Judy Hall, Mary Stone, and Amanda Tucker.
Judy Hall was always inspired growing up to put her love for Virginia scenery on paper. Her love of contrast, color, and movement in nature inspire her to share it on canvas. Judy enjoys working with both oils and acrylics.
Mary Stone has been painting for the last 12 years, and this exhibition is a new beginning for Mary in her development as an artist. "I am enthusiastic in my painting style and my range of subject matter. From big to small, I fill the canvas with its own story."
Amanda Tucker graduated from VCU and works primarily with acrylic on canvas. Amanda is inspired by human form, conversation, and intriguing color palettes. This collection is a study on color and relationships. See more of her work at AmandaRyanTucker.com.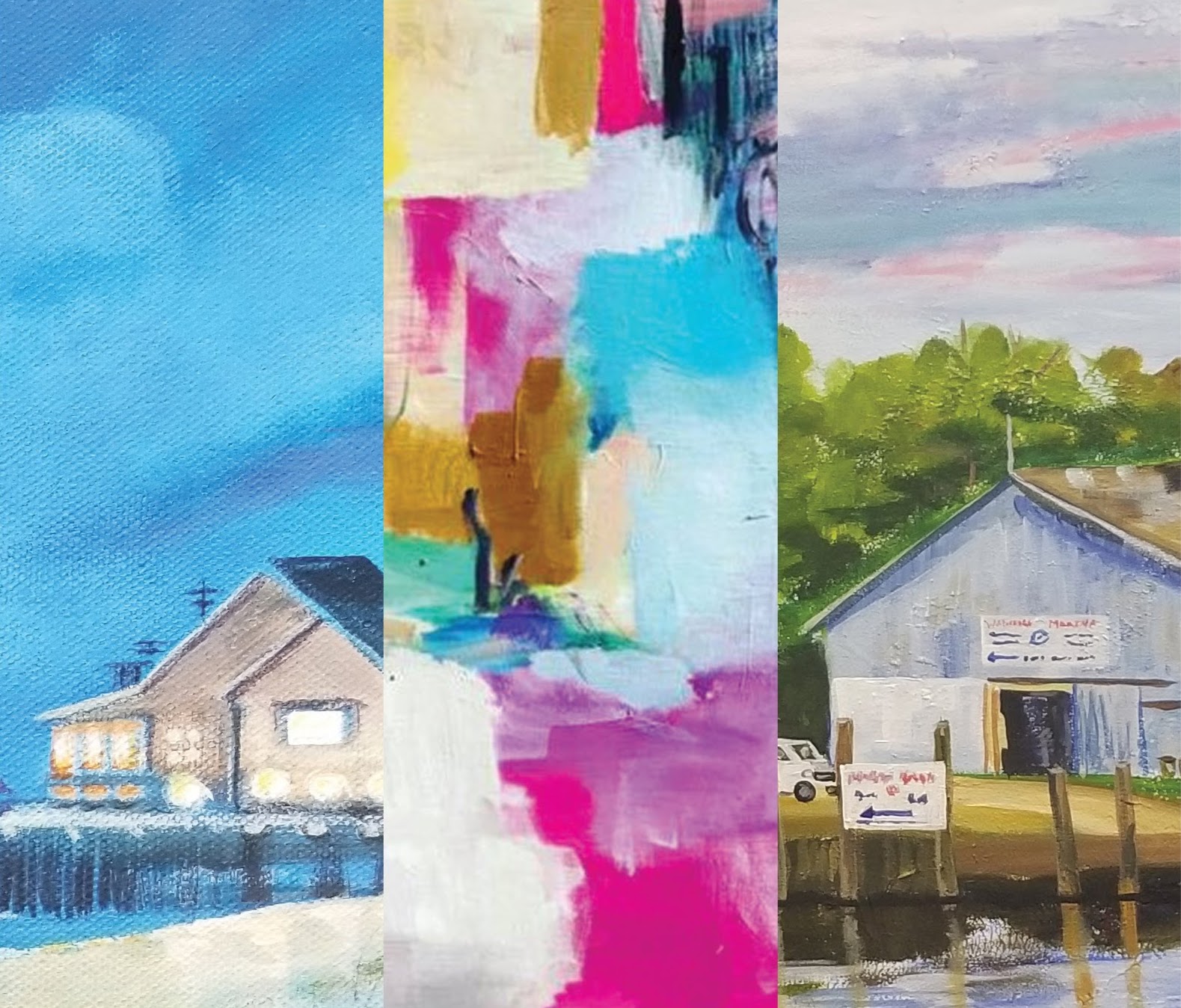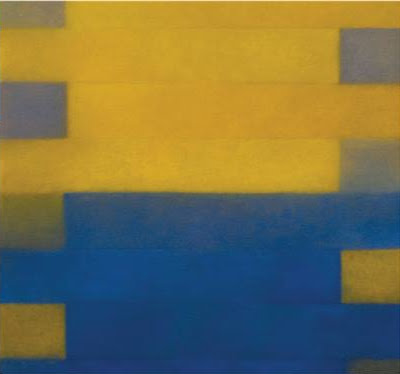 Dream Making
November 2017
Richard Stodart specializes in acrylics and his painting technique exudes openness and illumination. The 10 paintings on display are among 23 works created during 12 years while Richard explored the opening and illumining dynamics of Dogen's Zen: realty is picture, picture is reality. "I hope visitors to the show find something special for themselves in these works," says Stodart. To view more of the artist's work visit RichardStodart.com.
La Couleur de la Vie
September 2017
Chuck Larivey paints daily and loves exploring the merging of light and water on canvas. His large scale paintings capture energy like no other artist and are exhibited all over the world. "If my painting evokes an emotion, and my experience as an artist is shared, then it becomes worthwhile." View more of his work at www.ChuckLarivey.com.
Christaphora Robeers works in several mediums and concentrates on spatial relationships between color fields. She was born in the Netherlands but trained in America, and the mixing of these two cultures is an important element of her work. "This is the source of my internalization and the reflective quality of my work."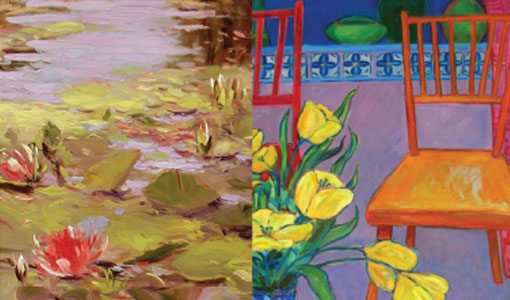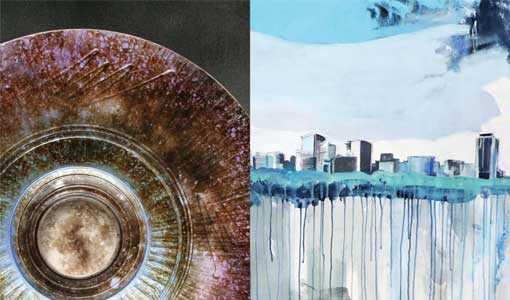 Home
July/August 2017
…is where the heart is. It's where we strive to be and to feel its comfort. Mandy Fitzgerald paints as a way of confronting her fears and creating a safe environment for her anxious mind. Emotions rule her work, which is created in a very physical way. Mandy is the 2015 "Visual Artist of the Year" in Richmond, VA.
Lee Hazelgrove breaks art down into two parts: process and the tangible object. Lee loves the physicality of creating with his creative impulse surfacing through bold and vibrant colors. His vessels, though sheer in size and weight, have soft and subtle lines.
Inspiration
May 2017
Nancy Jacey is recognized for her vivid, colorful work that brings her subject matter to life. Nancy's work is inspired by marine, nature and wildlife, and she uses Prismacolor pencil and acrylics for her illustrations and paintings. She teaches drawing and painting to students of all ages at her Parham Road studio. View more of her work at NancyJacey.com.
Greg Taylor is an artist who is inspired by various mediums including copper wire, sculpture and latex on canvas. Greg says his work is the result of a need to create. It is both a challenge and an outlet. It's a discipline and a passion. Greg's other passion is educating others about organ transplantation and donation. Greg is a 2013 heart recipient.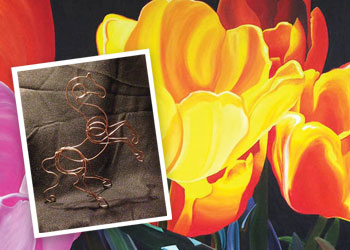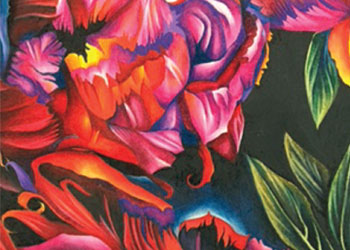 Stir your imagination
March 2017
The Steward School is home to over 400 artists in grades JK through 12th who are encouraged to stir their imaginations through art. The exhibition features the works of 50 student artist—including "Nature's Beauty" by senior Karen Lane—in a wide variety of mediums from acrylic paint, photography, graphite and colored pencils, clay, fused and slumped glass, oil pastels and mixed media.
The students and faculty of The Steward School have a close connection to United Network for Organ Sharing and embrace The Gallery at UNOS' mission of increasing awareness of organ transplantation and donation. Two Steward families have had loved ones give the Gift of Life and be organ donors.
The Art of Pausing
January 2017
Too often in this high-tech, fast-paced world we do not take time to pause. We don't slow down to enjoy what's beautiful and special around us. We don't stop to take in what may seem ordinary, but in reality is extraordinary. The ART of Pausing changes all of that!
Ronda Petillo finds inspiration all around her from the grounds at the Virginia Museum of Fine Arts to the waterways of Venice. Her medium of choice is oil which she effectively uses to create paintings that, in her words, "I can get lost in and hope that others will as well." View additional work on her Facebook page @RondaPetilloArt.
Maria Reardon describes herself as a naturalist at heart who is most inspired by the natural landscape. She's a plein air artist who creates her work through pastels using vibrant colors to express her joyful view of the world. "I am in perpetual search for the magic in landscape."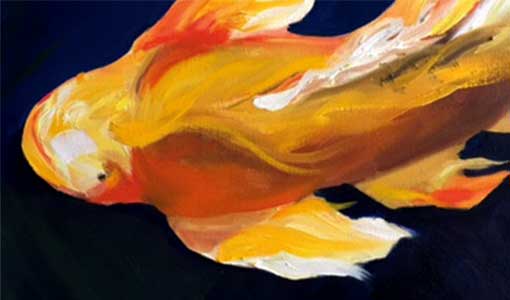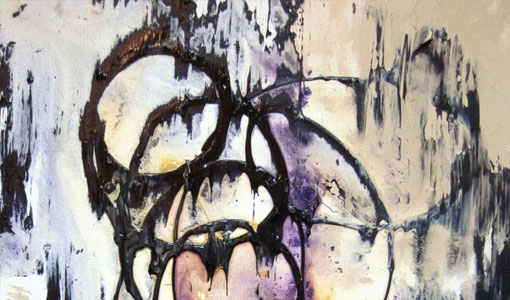 From My Family to Yours
Diane Clement is an abstract expressionist who is self taught and has been painting professionally for nearly 15 years. Diane describes her work as "pushing the envelope of painting by mixing all types of paint and liquids" including wine, beer, alcohol, polyurethane, and fire. Her work combines everything she sees, learns and feels into a permanent collection of work. Deborah Lestenkof and Janice Reed are both two time kidney transplant recipients who live in Alaska and work with the Alaska Kidney Patients Association which provides support, education and advocacy to Alaska kidney patients. Deb's work is influenced by nature and includes ink, oil and acrylic on canvas and ceramic tiles. Janice creates one of a kind bead work inspired by her Alaska roots.
Because I'm Happy
Because I'm Happy features work by Happy the Artist and three generations of Happy, including his father, Robert E. Kuhn, and his sons Max and Chances. Happy the Artist is well-known for his mural art that tells a story and his rainbow colored car, the Happymobile, both of which are widely seen across metro Richmond. "It's all about driving around RVA and talking with people and seeing what people are about," says Happy. For more information, visit: www.HappytheArtist.com or www.Facebook.com/happytheartist.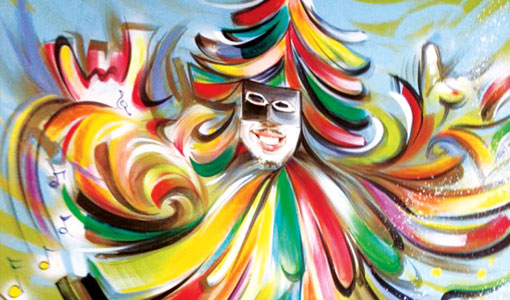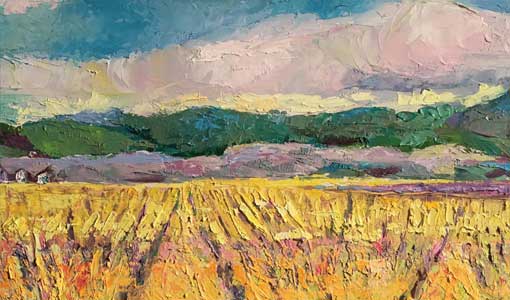 Art for the Journey
The exhibition features 40 pieces of original art showcasing paintings by friends and volunteers of Richmond based non-profit Art for the Journey, as well as artwork by AFJ program participants including women in prison, lower income seniors and at-risk youth. This group show featuring works by:
Jinx Constine
Jack Frable
Theresa Halpin
Lezlie Hierholzer
Cindy Paullin
Beverly Perdue
Kimberly Price
Steve Sawyer
Jamie Wigginton
The Saints
The exhibition features 40 pieces of original art showcasing student talent at two Richmond private schools, St. Catherine's School and St. Christopher's School.
St. Catherine's motto: What we keep, we lose: only what we give remains our own. The school's visual arts program is extensive and includes a ceramic studio, a darkroom with 10 enlargers and an arts studio. Students' artwork includes drawing, painting, printmaking, mixed media, sculpture and photography.
St. Christopher's nonacademic programs emphasize the life-affirming principles of honor, spirituality, leadership, and community service. The visual arts program feeds boys' natural inquisitiveness and interest in putting together and taking things apart including cutting, folding, sculpting and intricate wood-working projects.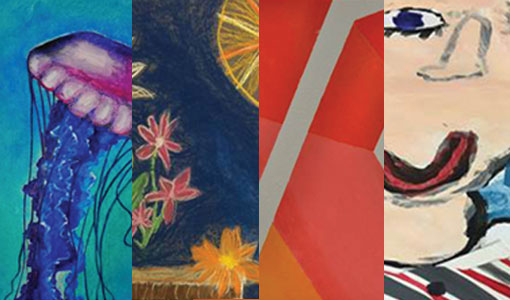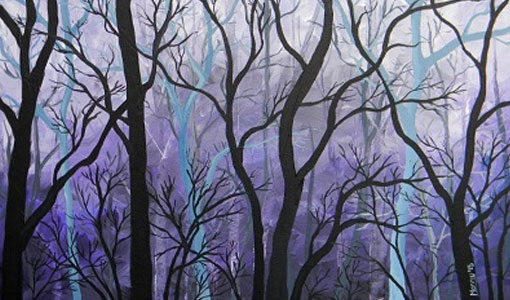 UNITED
UNITED highlights the artistic talent of United Network for Organ Sharing's 350 dedicated team members who work tirelessly to save lives through organ matching and transplantation. UNITED also celebrates the pencil drawings of Ken Schuler, a living donor who gave the Gift of Life on April 19, 1999 after watching a TV news story about a woman who needed a liver transplant. Ken become the first person in the world to donate his liver to a stranger. Ken lives in Virginia's Shenandoah Valley and walks out his front door for inspiration. His favorite medium is the No. 2 graphite pencil. View his work at KenSchuler.com
Wild Beauty Near and Far
Dr. Rob Sabatini travels near and far photographing wildlife. This collection includes 30 photographs from Kenya, Brazil, Alaska, North Carolina and Virginia. Rob is an associate professor in the VCU Department of Periodontics. View additional work at RobSabatiniPhotography.com or contact him at [email protected].
Andy Stuart uses dabs of watercolors with a paintbrush held in his teeth to create his art. Andy has little use of his arms or legs because of multiple sclerosis. He is a self-taught artist and understands line, color and spacing after working 20+ years as an architect. Andy resides at The Virginia Home where you can contact him at 804-538-1796.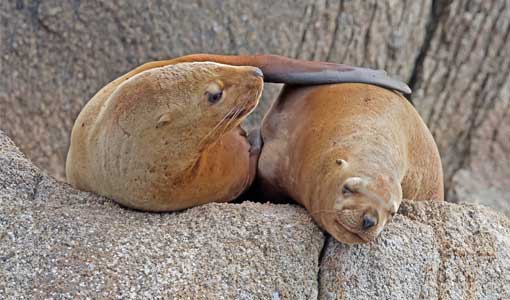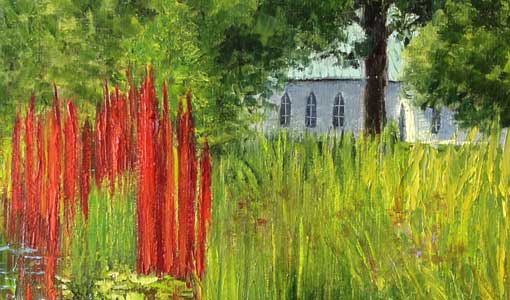 Painting with Light
Painting with Light is a group show featuring photography by heart recipient Debra O'Hearn and members of the Virginia Plein Air Painters. Debra O'Hearn, a former ER nurse, returned to her love of photography after receiving a heart transplant on Easter Sunday in 2007. Her work is inspired by and is dedicated to her donor, 29 year old Emily Kay Compton who was struck by a vehicle while jogging in Florida. Debra says Emily is always with her. Emily is her light. Virginia Plein Air Painters produce spontaneous art that captures the light and emotion of the moment. They paint en plein air which is French for "in open air." The goal is to capture the changing light that occurs throughout a day and recreate it on canvas.
Bike 2015: Richmond Wheels
Bike 2015: Richmond Wheels features cycling art by three nationally known artists based in Richmond, Virginia. The art is available for purchase with 20% of sales supporting United Network for Organ Sharing. Featuring Andras Bality, Matt Lively and Greig Leach.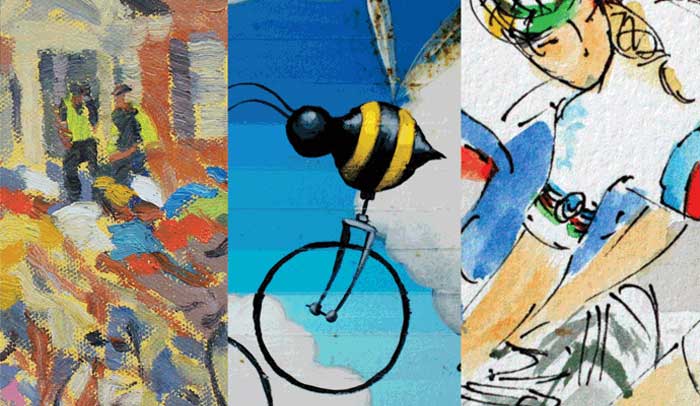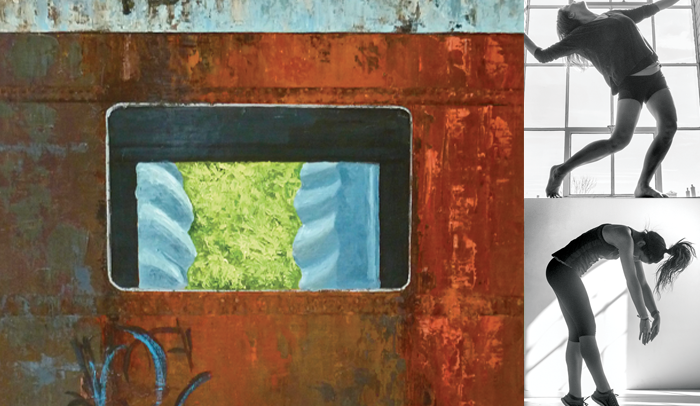 Communicating Gestures: the Visual & the Visceral
Communicating Gestures: the Visual & the Visceral includes photography, drawings and acrylic paintings from 24 different Richmond area artspace artists. artspace formed in 1988 as an association of artists interested in exhibiting their work, and it now operates a nonprofit gallery for the visual and performing arts, promoting the understanding and awareness of contemporary art.
The Art of the Scar
A scar is seen by many as ugly and something to be concealed. For transplant recipients, a scar is a mark of beauty and of life. It's a badge of honor.
Fifteen transplant recipients teamed up with 30 high school photography students to show off their scars. The unique project resulted in this exhibition of photography, acrylic paintings and mixed media.