Travel resources for volunteers
Traveling on behalf of the OPTN
UNOS Meeting Partners provides comprehensive meeting and event planning services for the transplant community. Any time you travel on behalf of the OPTN, you should connect with Meeting Partners. We offer:
Expertise: Booking travel and planning meetings successfully takes experience and travel industry knowledge. UNOS Meeting Partners staff members have the skills that it takes to avoid travel planning pitfalls and ensure a successful event.   
Accountability: UNOS cares about volunteer members and we want to make sure you are taken care of in the event of an emergency. Utilizing UNOS' travel planning services provides the peace of mind of knowing that you are covered if anything should happen during your trip.
Cost savings: The travel we do for the OPTN is funded largely by patients on the waitlist. It is UNOS' duty to be good stewards of that money.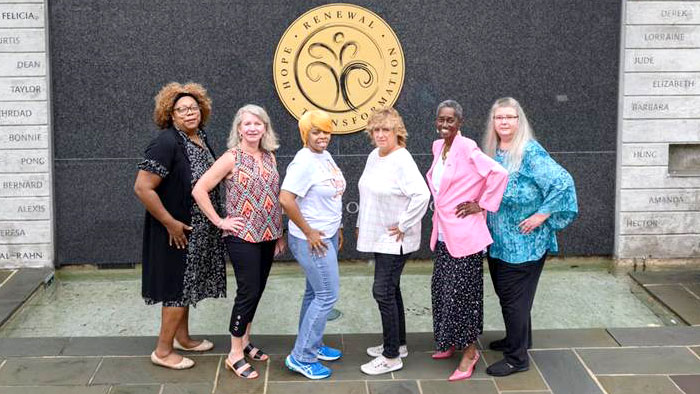 We're here to help.
UNOS Meeting Partners care about you and are grateful for your volunteer service. We'll prove it with our service and follow through. 
Transportation and lodging
Air
When travelling on OPTN business, the best way to book air reservations is to use GetThere, our online booking tool. A Meeting Partners travel agent will create a profile for you when you book your first flight. It is important to complete all arrangements for OPTN travel in a timely manner once the GetThere email invite has been received. This best practice helps Meeting Partners control costs and ensures you are able to book the flights, seats and hotel of your choice.
Tips:
When booking air travel through GetThere, select the main cabin economy seat option even if it is not the least expensive seat available. The booking tool does not allow for blocking fairs in the basic economy section.
Focus on the finding the best times for your trip, not the best price. Travel agents will review every trip booked and will contact you prior to issuing your ticket if there is a lower cost option that might work for you.
If your flight is delayed, the airlines will usually provide alternative flight options. You can contact Meeting Partners to verify that the airline is providing all available flight options, but the flight change must be conducted through the airline directly. The OPTN will cover costs associated with being delayed while traveling for business.
If you have to change or cancel a trip once you have confirmed it, it is critical that Meeting Partners staff is aware. In most cases, there are fees associated with changes, but the costs can be minimized by following proper protocol, which is dependent on timing. If you need to make a change:

From time of booking to 4:30 p.m. EST of your last business day in the office – Call the Meeting Partners office at (804) 782-4830 or email 

[email protected]

. If you contact us by noon EST, you will receive a reply by 4 p.m. the same day.
The day of your trip after 4:30 p.m. EST – Call our after-hours service at (800) 787-0588 or work through the airline directly. Keep in mind that if it's a weather-related issue that is impacting thousands of travelers then the after-hours service and the airline will likely have lengthy hold times.
Hotel
Hotel rooms and taxes for OPTN meetings, such as committee and Board of Directors meetings, are billed directly to the OPTN. A Meeting Planners travel agent handles the meeting details, including the hotel rooming list. You will be asked to present a credit card at check in for any incidental charges billed to your room.
Train
Amtrak is sometimes the best option for traveling to a meeting. Meeting Partners can book Amtrak reservations for you. If you think train is the best mode of travel for you, please call (804) 782-4830 or email [email protected].
Ground transportation
Home airport: The OPTN will reimburse mileage, if necessary, for volunteer members to/from a member's home and the airport.
Destination transportation: There are instances when Meeting Partners will provide group transportation for members. If that transportation is provided, you are encouraged to take it.
Cabs: Most airports and hotel locations have cab service available. Pay upfront and submit receipts for reimbursement in your expense report.
Rideshare apps: UNOS will reimburse for rideshare services such as Uber and Lyft to travel short distance during your trip. Download the appropriate app and save your receipts for reimbursement.
Rideshare safety tips:
Ask the driver who they are picking up and do not get in until your name is provided.
Confirm the license plate number.
Sit in the back of the car.
Share your location/trip status with family, friend or coworker.
Car rental
UNOS has a contracted agreement with Enterprise Holdings. When your travel includes renting a car, you are encouraged to use either Enterprise Rent-A-Car or National Car Rental. Benefits to you include:
Cost savings: Because of our agreement, we get discounted rates from both companies.
Insurance coverage: If you get in an accident, your insurance company will not be involved.
Nothing out of pocket: When you rent with Enterprise Rent-A-Car or National Car Rental through GetThere, the cost of your rental is directly billed to the OPTN. If you choose another car rental company, you will have to pay for it on your personal credit card and submit for reimbursement after you have completed your trip.
UNOS corporate information is automatically included in all reservations booked through GetThere. Enterprise Rent-A-Car and National Car Rental should be listed first in the car rental section of the app. Contact Meeting Partners at (804) 782-4830 or [email protected] if you don't see them listed.
When you are renting locally, book with the Enterprise Rent-A-Car location that is most convenient for you. Due to rates and airport fees, never rent Enterprise Rent-A-Car at your home airport. Oftentimes, you can call the local branch and get pick up service scheduled.
When you are renting for a one-way trip, use National Car Rental from your home airport. National has better drop off rates than Enterprise Rent-A-Car.
When you are renting for another airport location, use National Car Rental. They have an Emerald Club that allows you to book an intermediate size car, but select any size car that is available upon arrival. When you arrive, you just walk onto the aisle and select the vehicle you would like to use. As you drive out of the parking lot, a National staff member will review your driver's license and link that car to your reservation. Keep in mind, you need an Emerald Club number to use the aisle option. See below for information on how to sign up.
Loyalty programs: You are eligible to participate in loyalty programs with rental cars. UNOS recommends using the National Car Rental Emerald Club number when renting with both Enterprise Rent-A-Car and National Car Rental. If you have one, add it to your GetThere profile under both companies.
Use of personal vehicle / mileage reimbursement
Mileage incurred for OPTN travel is reimbursable at the applicable IRS rate based on travel date up to the cost of the least expensive mode of transportation. The IRS rate changes annually and is around $0.58 per mile.
Travel Smart training: This quick, interactive and informative training session will walk you through everything you need to know to safely and efficiently travel with UNOS Meeting Partners! We highly recommend taking this training before booking your travel! Go to Education to sign up and log on. Once there, simply search "Travel" and click on the Travel Smart training.
Helpful apps:
TripCase – Linked to GetThere and automatically updated when you book through the tool, this app provides travel alerts and trip management functionality.
Chrome River SNAP – This app allows you to take pictures of your receipts and saves them in a convenient place to access for expense report tracking.
Vendor apps – Meeting Partners recommends downloading the apps provided by your airline, car rental company and hotel.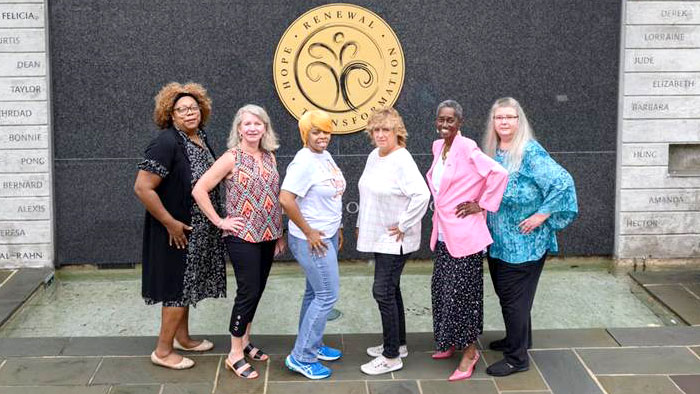 We're here to help.
UNOS Meeting Partners care about you and are grateful for your volunteer service. We'll prove it with our service and follow through.