The OPTN Regional Review will analyze the role of administrative boundaries and how they serve to optimize the advances the donation and transplantation system have undergone.
Since the OPTN was founded in 1986, it has used administrative boundaries, or "regions," to organize OPTN governance and operations. The regions were broadly shaped by historical patterns of patient referral and non-local organ sharing. For over 34 years, these regional boundaries have supported the OPTN through representation, communication, operations, governance and data analysis. Since the creation of these administrative boundaries, the donation and transplantation community has evolved and advanced into what it is today.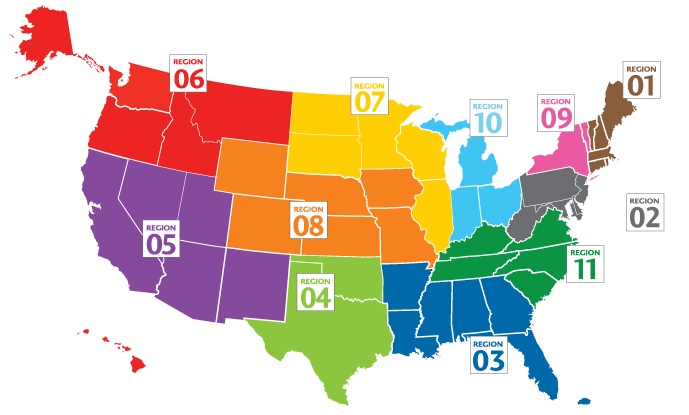 We are committed to continuously improving our national transplant system
The Regional Review seeks to optimize governance and operational effectiveness answering fundamental questions, including:
What are the OPTN Regions expected to accomplish – for the OPTN, for members, and for patients?
What is the basis for geographic regions in the governance of OPTN in an era of broader geographic distribution?
Does the current regions approach work?
Is the current configuration of regions optimal?
What other regional configurations might be considered?
How many regions should there be?
What basis (or bases) might be considered for reconfiguration?
About Regional Review
For more details about this project, please visit the OPTN Regional Review page.
Regional review vendor selected
The OPTN selected EY to conduct the regional review to analyze the existing OPTN regional structure and provide recommendations to improve governance effectiveness. Learn more.
Results from the OPTN regional review questionnaire now available
A summary report of these results are now available on the regional review webpage. These results were informational to EY, the selected vendor.
OPTN Regional Review Project Roadmap
| 2020 action | Timing |
| --- | --- |
| Request for community input | Summer |
| Issue RFP for external vendor to conduct the project | Fall |
| 2021 action | Timing |
| --- | --- |
| Selected external vendor EY to lead project. Learn more about EY. | Winter 2020/2021 |
| Vendor will review community input and connect with the community Vendor will study OPTN system, other national governance systems, and prepare recommendations for Board of Directors review | Winter & Spring |
| OPTN Board of Directors receives recommendations and evaluates options | Summer |
| Request for feedback to be issued for public comment after review by the Board of Directors | Summer & Fall |
| Board of Directors considers recommendations from public comment | Winter |
| 2022 action | Timing |
| --- | --- |
| Proposed changes released as concept paper | January |
| Final proposal released for public comment | August |
| Board of Directors approves final changes | December |
| Implementation of Board-approved recommendations | To be determined |
Learn more
As part of the Regional Review, the OPTN selected EY to evaluate the regional structure. The feedback from the first opportunity for community input is informational to EY.
Throughout the lifespan of the project, there will be additional opportunities for the community to provide input. EY submitted their final report to the OPTN Board of Directors in 2021. The OPTN Executive Committee released a concept paper and is requesting additional community input.
Any proposed changes will be released for public comment prior to Board action.
For more details about this project, please visit the OPTN Regional Review page.