Work with passion
What's it like working at UNOS? Being a UNOS employee means having the opportunity to become a part of something bigger. And connecting with each other and the transplant community fosters a deep sense of purpose at UNOS.
Become a part of something bigger
At UNOS, we are working together to save lives. Our compelling vision and mission create the foundation for rewarding and challenging careers. And our corporate culture helps unite our diverse workforce and guides how we conduct our business.
Life at UNOS
Hear team members talk about life at UNOS.
Our culture of collaboration, fueled by our unique mission, helps increase the number of life-saving organ transplants every year.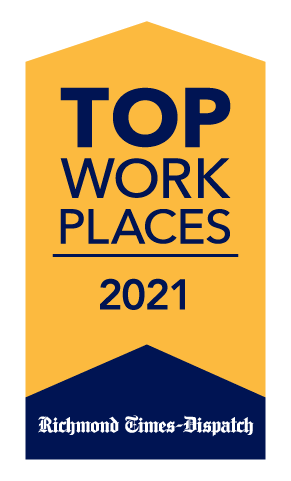 Top Workplace in Richmond since 2013
UNOS is a great place to work! We have been named a Top Workplace in Richmond by the Richmond Times-Dispatch for 8 years in a row.
Core values
We're proud of our mission and core values at UNOS. UNOS team members show off our core values – stewardship, unity, trust, excellence and accountability – on core values t-shirt day and exemplify the values every day throughout the year. Every quarter we recognize an employee or team of employees who has exemplified one or more of the UNOS core values by going above and beyond.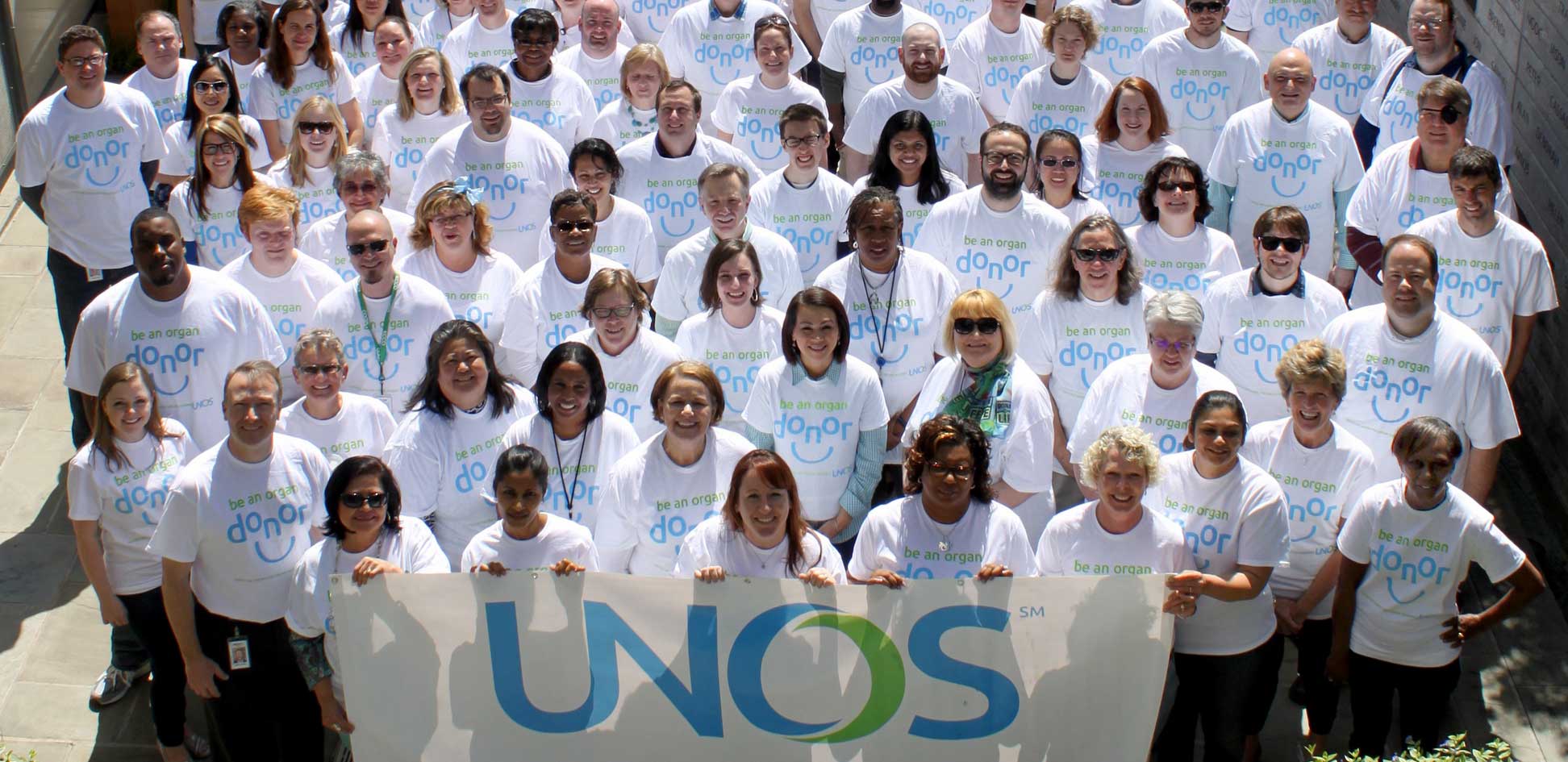 Employee events
UNOS has several employee activities and events throughout the year, including holiday parties, internal hackathons and team building activities. UNOS team members also show their support of organ donation and transplantation each April during National Donate Life Month.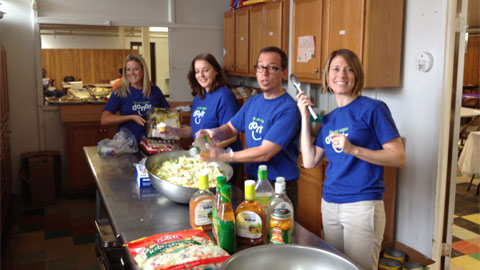 Feed the homeless
UNOS team members volunteer to buy, cook and serve lunch the first Wednesday of every month at Mt. Moriah Baptist Church through the Richmond Friends of the Homeless program.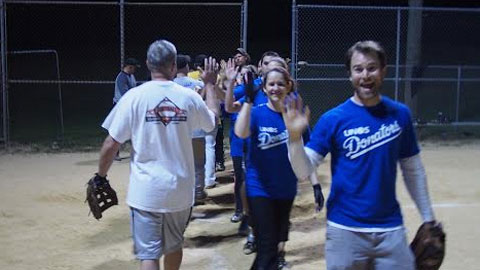 UNOS donators softball team
The Donators may not win every game in the local rec league, but they have the most fun. And they raise awareness about UNOS and organ donation at the same time.