Ryan Ehrensberger, Ph.D., FACHE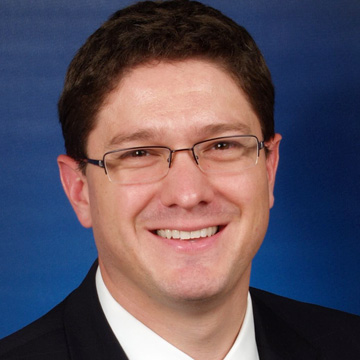 Senior Director of Research and Business Development
Ryan Ehrensberger joined UNOS in 2014 and serves as a member of the organization's executive team. He oversees the organization's scientific research, data analysis, data governance, business development and philanthropy functions.
Before joining UNOS, Ehrensberger was a consultant at Hammes Company, where he provided strategic planning and healthcare advisory consulting services to hospitals and health care systems throughout the country. He also previously worked as Administrative Director for Business Development at Bon Secours Virginia Health System where he developed and managed new service lines for the system.
Ehrensberger acquired his Bachelors of Science at Bowling Green State University, a Masters of Public Health from the University of Tennessee and his Ph. D. in Research and Evaluation Methodology from Virginia Commonwealth University.