United Network for Organ Sharing (UNOS) named Terry Murray of Olney, Md., the winner of its 2018 National Donor Memorial Award for Excellence in recognition of her untiring efforts as a donation advocate.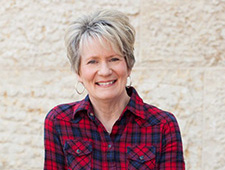 Terry has long understood the importance of organ donation and transplantation. Her mother donated a kidney to her brother in 1977. Twenty-two years later Terry's husband, Alan, died from a tragic fall and became a tissue donor. Donation helped Terry and her children cope with their loss.
When Terry retired from teaching school in 2003, she felt compelled to educate high school students about what it means to be a donor. Every year Terry presents to all 26 Montgomery County, MD., high schools. In the past 15 years, she has volunteered almost 1,000 hours to promote donation. "Educating young people about the importance of organ, eye and tissue donation is essential to increasing the number of lives saved through organ transplantation," said UNOS President Yolanda Becker, M.D. "Terry's continued work with Maryland high school students has directly increased donor registrations in the state." UNOS established the National Donor Memorial Award for Excellence in 2010 to recognize exceptional advocates who promote organ donation and transplantation. UNOS solicits nominations for the award from the organ procurement organizations and transplant centers in the United States. Terry was nominated by Washington Regional Transplant Community.
Previous winners have been donor family members, a social worker/donation advocate, a liver recipient, and the sister of a heart recipient. UNOS, a private, nonprofit organization, unites and supports the organ donation and transplantation community nationwide through organ placement, research, technology, policy development and education. UNOS serves as the nation's Organ Procurement and Transplantation Network (OPTN) under federal contract. As the OPTN, it matches lifesaving organs with people awaiting transplants nationwide and manages the national database of medical information about transplant candidates, recipients, and donors. Headquartered in Richmond, Va., UNOS is also home to the National Donor Memorial, which honors the life-giving impact of organ and tissue donation.