United Network for Organ Sharing (UNOS) has awarded the 2023 Lisa Schaffner Community Advocate Award to Dr. Brittany Clayborne, in recognition of her tireless advocacy on behalf of organ donation and her work to address the mental health needs of transplant recipients.
The Lisa Schaffner Community Advocate Award, named after a longtime member of Team UNOS who passed away in 2021, is awarded annually to an unsung hero – an individual or a couple – who has gone "above and beyond" to promote organ donation and transplantation.
This year's honoree, Dr. Brittany Clayborne, is a heart transplant recipient, cancer survivor, psychologist, public speaker, nonprofit founder, and a committed, community-focused advocate.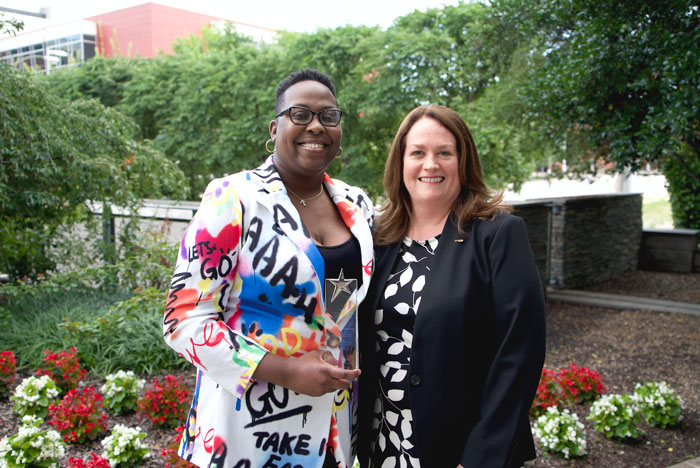 ---
In 2010, just three days after giving birth to her son, 26-year-old Brittany was diagnosed with a condition that caused her heart muscles to weaken. Five years later, she was in the ICU in dire need of a heart transplant.
It was during this difficult time that Brittany established her own non-profit called Brittany Speaks, which is focused on addressing the mental-health issues facing transplant patients and those still waiting. In 2017, she earned her master's degree and expanded her advocacy for organ donation, all while waiting for the gift of life.
The following year, Brittany received a lifesaving heart transplant from her generous donor, Gary. She was diagnosed with stage 4 Lymphoma shortly thereafter. After two years of treatment and ongoing support from family and friends, Brittany was declared cancer-free in 2020.
Years of uncertainty, challenges and medical trauma strengthened Brittany's resolve to help patients who were struggling with the same issues she had been confronting for a decade.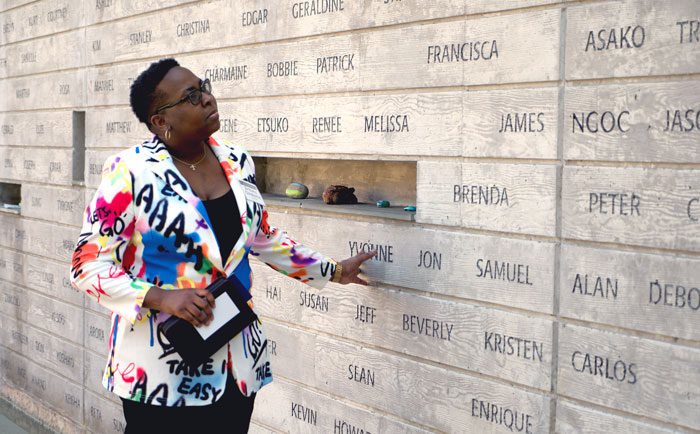 ---
She went on to earn her doctorate and began serving patients struggling with medical trauma as a critical illness psychosynthesis psychologist.
She has also begun discussing her journey before audiences of healthcare professionals and has partnered with Texas-based organ procurement organization Southwest Transplant Alliance to share her experiences and help amplify the voice of patients.
"Through all of life's challenges, Brittany has shown herself to be a tireless champion for others in need and a dedicated advocate for organ donation and transplantation with a deep, abiding belief in service to others," said Valinda Jones, Vice President for Patient/Donor Affairs of the UNOS Board of Directors. "She embodies the ideals that this award represents."
Watch the award presentation
---
About UNOS
UNOS, a private, nonprofit organization, unites and supports the organ donation and transplantation community nationwide through organ placement, research, technology, policy development and education. UNOS serves as the nation's Organ Procurement and Transplantation Network under federal contract. As the OPTN, it matches lifesaving organs with people awaiting transplants nationwide. Also, it manages the national database of medical information about transplant candidates, recipients and donors.
UNOS has been headquartered in the Richmond area since its founding in 1984. UNOS is also home to the National Donor Memorial, which honors the life-giving impact of organ and tissue donation.