Improvement: FEATURE
Advancing American kidney health through collaboration
Predictive analytics, accelerated organ placement and new efficiencies in the matching process aim to increase kidney transplants
"Everyone involved in this work—whether they work in transplant or organ procurement, or are part of the donor family and recipient community—is driven to increase utilization and bring greater effectiveness to the transplant system."
Vincent Casingal, M.D., Chair of the OPTN Kidney Transplantation Committee and Chief of the Division of Abdominal Transplant Surgery, Atrium Health Transplant Center, a facility of Carolinas Medical Center
A new national health initiative, Advancing American Kidney Health, launched in July 2019 by executive order and spearheaded by the U.S. Department of Health and Human Services, outlines approaches to improving medical care and quality of life for people with end-stage kidney failure. These efforts include improving access to dialysis, reducing the risk of kidney failure, and increasing access to transplant for the more than 94,000 Americans currently waiting for a kidney.
"This national initiative is yet another opportunity for the organ donation and transplantation community to continue to work together to save lives," said Vincent Casingal, M.D., chair of the Organ Procurement and Transplantation Network Kidney Transplantation Committee. "Our shared commitment to collaboration has always been, and will continue to be, the most important driver of improvement across transplant."
A priority of the executive order involves increasing the utilization of available kidneys from deceased donors by increasing organ recovery efforts and reducing offer refusals nationwide.
The donation and transplant community, working collaboratively with UNOS, has made steady progress in these areas.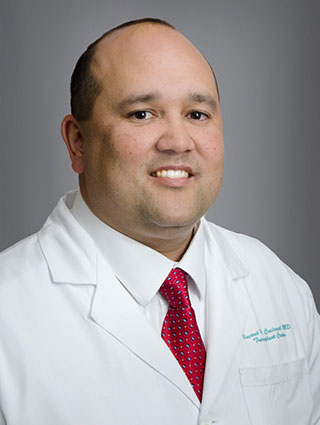 "Our shared mission is to help patients and save more lives."
Vincent Casingal, M.D.

"We welcome the national focus on this issue, and are excited about the opportunity that this brings for increasing organ donation and transplantation."  
Brian Shepard, CEO, United Network for Organ Sharing