Performance
Updates from TMF, HRSA's Modernization Initiative and government outreach
A message from UNOS CEO Maureen McBride
Last week, I had the honor of attending my first Transplant Management Forum (TMF) as UNOS' new CEO. It was energizing to spend time with the nearly 600 organ donation and transplant professionals from across the country, who gathered in Denver for the 31st annual forum to exchange ideas, engage in thought-provoking discussion and learn from one another. From the potential to increase organ supply through xenotransplantation to reducing disparities in the transplant system to advances in pediatric living liver transplantation, the dozens of topics presented shared one thing—our community's dedication to doing everything we can to constantly improve the system and better serve the patients who rely on us. I want to thank everyone who worked to make TMF such a productive and inspiring experience for all.
As part of my opening remarks at the meeting, I outlined our Action Agenda, a plan for improvements underway now, and those we will take soon, to strengthen the organ donation and transplant system. These include multiple patient-focused initiatives in which we are applying in-depth research to improve patients' experience throughout their transplant journey. They also include our dedication to providing transparency into and accountability for system-wide performance and to building and maintaining a strong and efficient IT infrastructure. As you will see in the Action Agenda, this work will require commitment and collaboration across our community and with HRSA, HHS, Congress, patients and other key stakeholders. When we come together to put patients first, there is nothing we can't accomplish.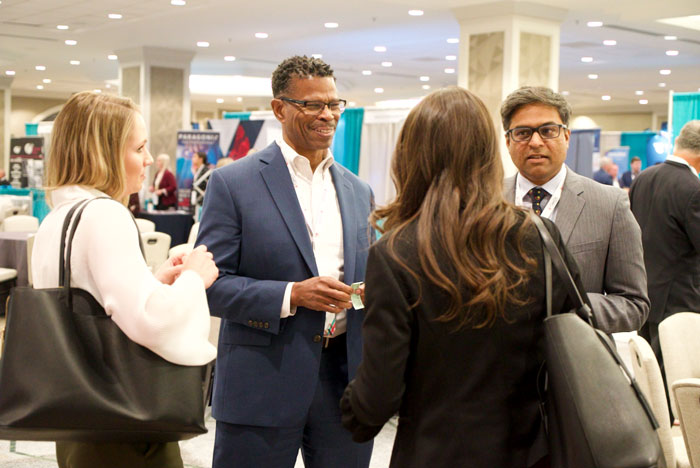 The dozens of topics presented at TMF shared one thing—our community's dedication to doing everything we can to constantly improve the system and better serve the patients who rely on us.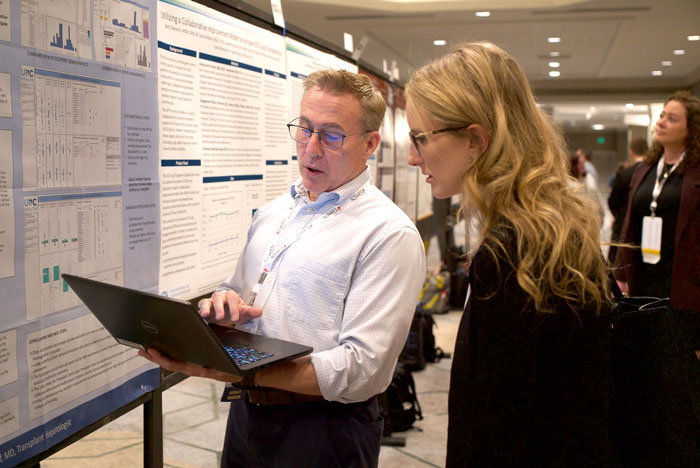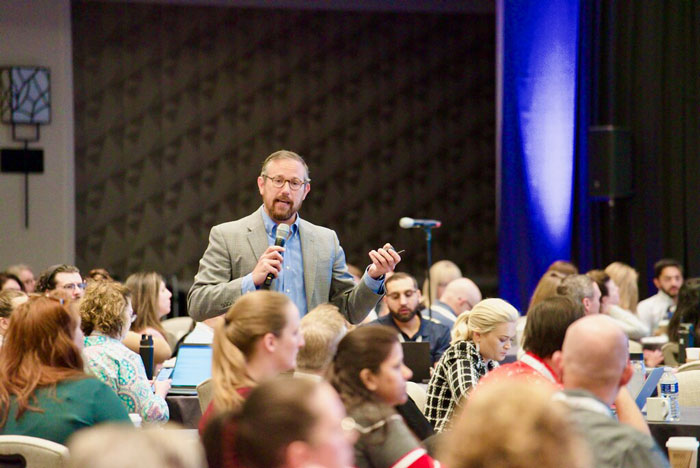 Being at TMF reminded me that there could not be a better time to be the CEO of UNOS. I am so pleased to be leading our community into the future as we continue to save lives, even during these times of immense change. With this change comes great opportunity: We can do better, we must do better, and we will do better. I appreciated the support that meeting attendees expressed for the plan, and I encourage you to take a look and share your feedback with me as well.
Following are several other updates I'd like to share about topics that I know are top of mind for many in our community.
HRSA's Modernization Initiative
Earlier this month, HRSA announced an update to their Modernization Initiative for the OPTN. This was not unexpected—we all want the same thing, to make organ donation and transplant more efficient and more equitable than ever before.
Part of the initiative includes a focus on competitive OPTN contracts. As always, we welcome a competitive bidding process. As I've said previously, we will continue to reinforce with key stakeholders how critically important it is that some portion of the contract be carried out by bidders with experience in OPTN operations, given how incredibly complex the system is and that lives are at stake.
Ongoing government outreach
My team and I continue to meet with Members of Congress and their staff to share our Action Agenda and the good work that the OPTN is doing to ensure there are as many donor organs as possible available for patients in need. Policymakers appreciate our community's efforts to improve the system and have taken note that HRSA's Modernization Initiative reflects reforms proposed by UNOS. I expect bipartisan legislation to advance this year, namely the Securing the U.S. Organ Procurement and Transplant Act, which would authorize HRSA to restructure the OPTN contract.
Rep. Rob Wittman recently visited UNOS and was so energized by his time with us that he is drafting legislation that would make additional reforms consistent with our Action Agenda. His legislation would:
Authorize the OPTN to receive data on ICU deaths for patients under age 70 through hospital reporting
Authorize the OPTN to collect data to identify barriers to equitable access to the organ transplant waitlist and quantify the national disease burden
Require CMS to conduct a study on existing voluntary efforts to use automated and electronic notification of potential donors
The more we engage with policymakers, the better they understand the complexities of the system and the value of our collective work.
Research to be presented at upcoming American Transplant Congress (ATC)
UNOS researchers along with research colleagues from across the organ donation and transplant community will present their work at this year's American Transplant Congress (ATC) June 3-7 in San Diego. At the forefront of key issues in organ donation and transplant, topics will include equity in access to transplant, the increasing use of organ perfusion technology and the impact of new and evolving organ allocation frameworks.
The work of UNOS biostatisticians, analysts, epidemiologists and research and data scientists will be presented and will include collaborations with some of the nation's leading healthcare and research institutions, including the Cleveland Clinic, the Mayo Clinic, the Massachusetts Institute of Technology, and Harvard, Yale, Duke, Vanderbilt and Stanford universities.
As the joint annual meeting of the American Society of Transplant Surgeons (ASTS) and the American Society of Transplantation (AST), the congress provides a forum for presentation and exchange of leading-edge research, practice and ideas in solid organ and tissue transplantation. I am proud to see the impact our collective work is having in moving our industry forward and improving the lives of patients across the country. I look forward to seeing many of you there in person.
Thank you for the work you do every day on behalf of the patients we all serve and for making ours such a diverse and thriving community that never fails to put patients at the center of everything we do.
Actions to strengthen the U.S. organ donation and transplant system