Equity
Equity means providing a transplant for every single patient that needs one
CEO Brian Shepard on what UNOS and the donation and transplant community are doing to get there
R
ecently, I joined UNOS President-Elect Jerry McCauley, M.D. at a meeting organized by the
National Academies of Sciences, Engineering and Medicine
(NASEM) focused on equity. We were honored to share UNOS' work in this space and lend our voices to this vital national discussion – a discussion we look forward to continuing.
Jerry McCauley, M.D., UNOS President-Elect
"For us and everyone else in the transplant community, the ultimate form of equity means providing a transplant for every single patient that needs one."
UNOS is acutely attuned to issues of equity. As the mission-driven non-profit serving as the nation's transplant system, we work with our community partners to ensure equitable policies and outcomes in multiple ways, including:
Engaged committees and data monitoring
Committees that are fully engaged in this crucial equity work and dedicated to monitoring data are essential to the success of the national transplant network. These experts from both professional and patient communities review the anticipated impact on equity of all new policies before they are approved. Afterward, these committees routinely monitor data to ensure that the policies are having their intended effects, and are not disadvantaging any candidates. We also make transplant candidate and outcome data transparent and publicly available, so that outside researchers can examine trends and identify issues.
An easy-to-use Equity Dashboard
UNOS' equity dashboard is a cornerstone of our efforts to ensure and improve equity in the current system. The dashboard highlights outcome data by demographic categories and allows the user to examine candidate access to transplant across multiple dimensions. For all four of the organs on the dashboard — kidney, liver, heart, and lung — the factor that has the largest disparate impact on a patient's access to transplant is the area of the country in which they are waitlisted. That's why we've adopted more equitable boundaries over the last few years, which leads to our next effort.
Rigorous and responsive policy development
UNOS continually works to craft equitable, effective and lifesaving policies. For example, a few years ago, the largest factor in kidney access was a candidate's sensitization level, increasing the likelihood that their body may reject the transplanted organ. This led to substantial differences in the average waiting time for a compatible kidney, depending on sensitization level. To address this, we adopted a policy change to kidney allocation in 2014 that drastically reduced this disparity.
Currently, the OPTN has formed a workgroup to study the use of a race-based measure of kidney function called eGFR. Many researchers and advocates have called for the elimination of this adjustment, and we have responded. These and other examples show how our rigorous and responsive policy development process continues to address inequities in the system.
Thinking beyond the waitlist…
We know that access to a lifesaving transplant is highly equitable — once a patient is waitlisted. Before being added to the list, a variety of social determinants, including transportation, insurance, support networks and more, can impact a patient's ability to access the waitlist.
For us and everyone else in the transplant community, the ultimate form of equity means providing a transplant for every single patient that needs one. While we remain the highest performing donation and transplant network in the world, we remain dedicated to continuous, lasting and collaborative improvement.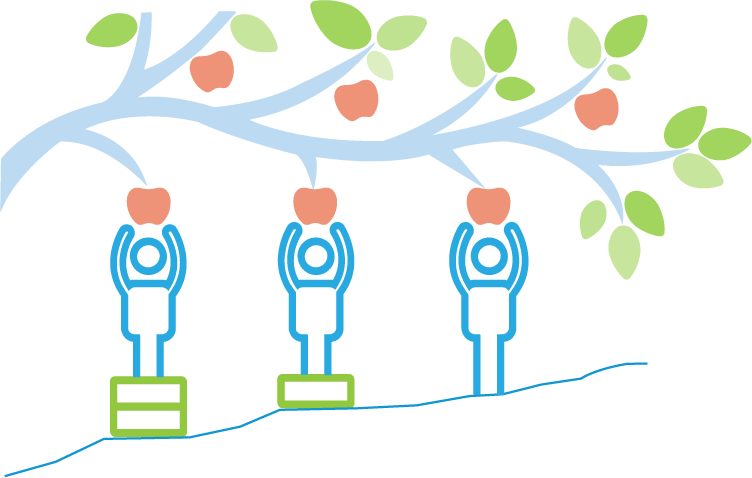 Equity: A guiding principle for policy development
As the highest-performing organ donation and transplant system in the world, the Organ Procurement and Transplantation Network is focused on equity in access to transplant.
Providing equity is a foundational strategic goal and a guiding principle in the development of policies related to organ allocation and transplantation.
Recent changes to kidney and pancreas allocation are predicted to increase equity for key groups, including women, children, ethnic and racial minorities, and highly-sensitized candidates who are hard to match.