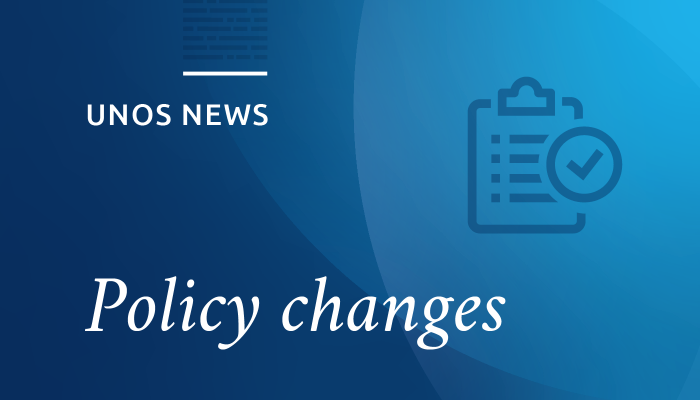 September 11, 2020
Professional resource pages now accessible on OPTN website.
---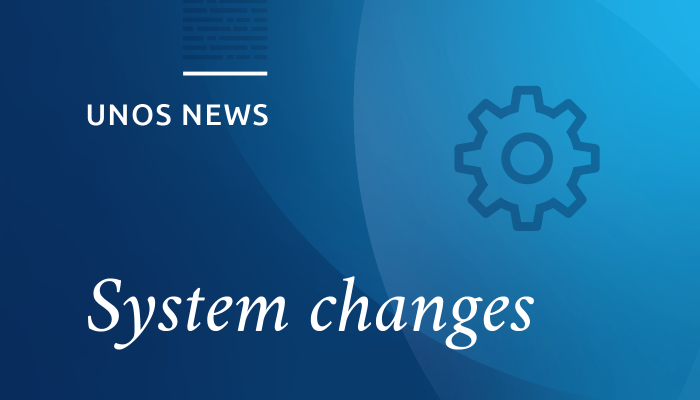 August 27, 2020
UNOS will pilot phase II of a project that allows kidney transplant programs to bypass single kidney donor offers they do not want to receive using filters.
---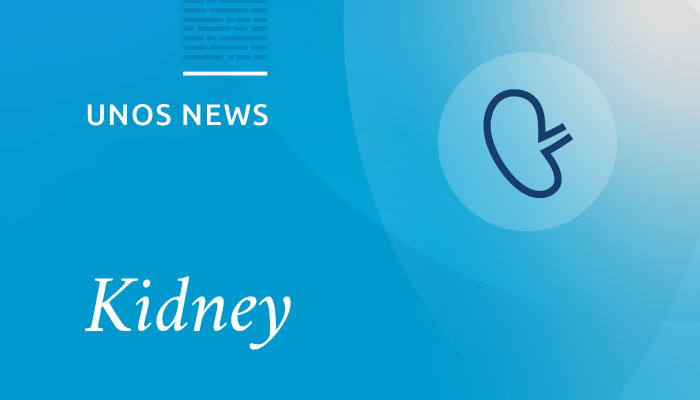 August 10, 2020
Data is being analyzed, future steps will be determined based on the results of the analysis and with input from the community.
---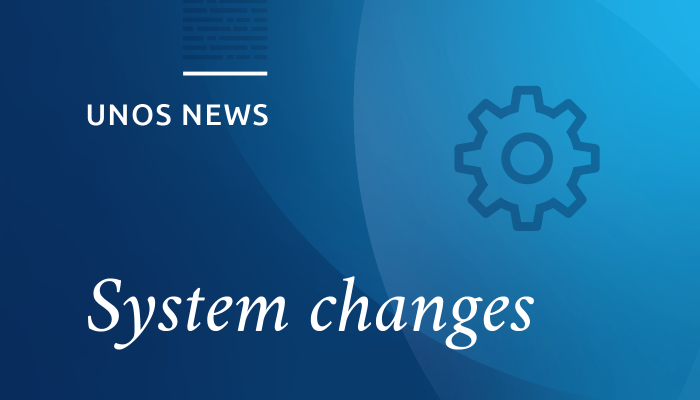 July 28, 2020
The change will help members comply with the annual criteria update requirements.
---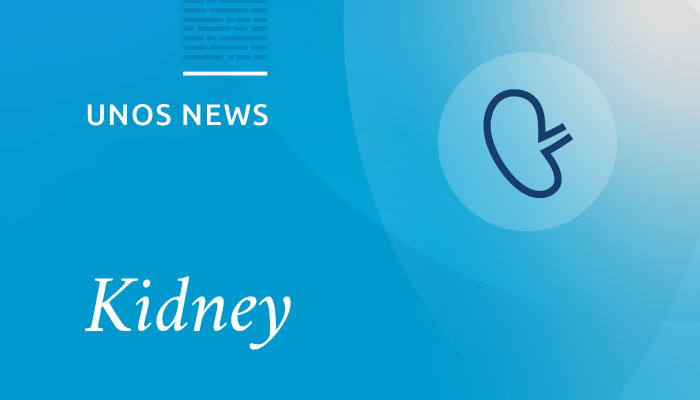 July 7, 2020
Kidneys coming from certain OPOs may have GPS tracking devices attached, along with instructions for their return.
---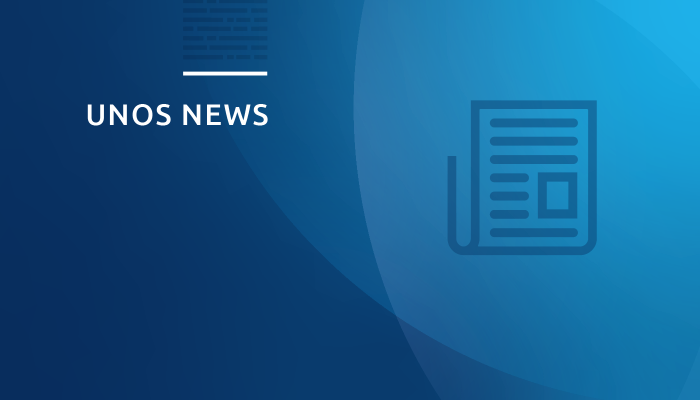 June 9, 2020
Refinements to kidney and pancreas policy to be adopted with new policy approved in December 2019.
---
Page 1 of 11
Additional media resources
You may also be interested in: