Important COVID-19 updates and latest data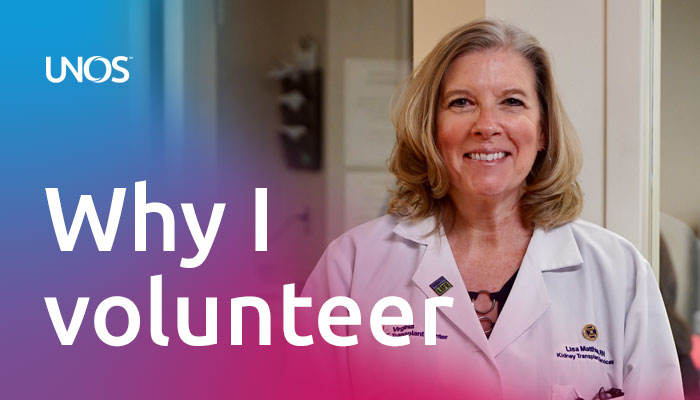 February 25, 2020
Hear from HCA Henrico Doctors' Hospital kidney transplant program director Lisa Matthias about why she chooses to volunteer her time with UNOS.
---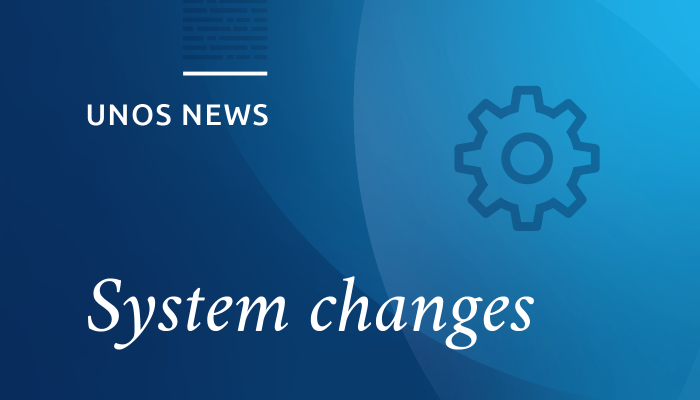 February 20, 2020
The living donor adverse event form within the patient safety portal in UNet will look different. The changes will not affect any historical forms that UNet users may have submitted in the past.
---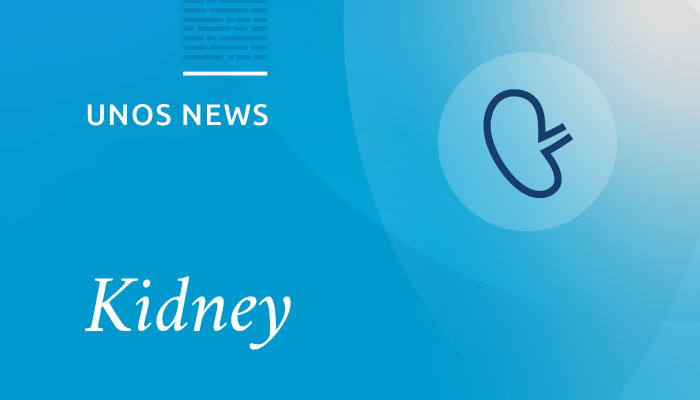 December 20, 2019
OPTN launched Kidney Accelerated Placement Project July 18, 2019, to increase organ utilization.
---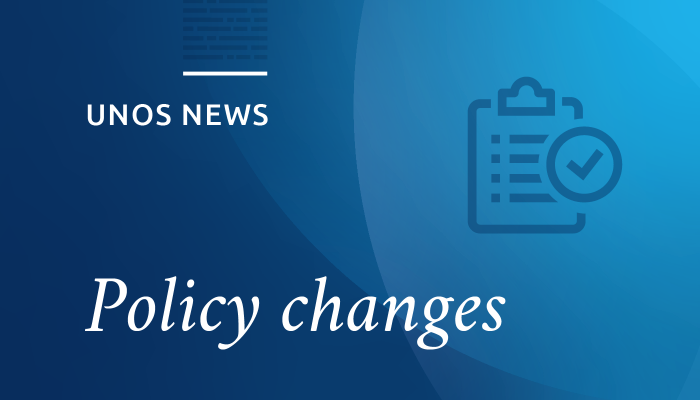 December 5, 2019
The new policy establishes new distribution areas based on the donor location and is projected to increase equity in transplant access for candidates regardless of where they live or list for a transplant.
---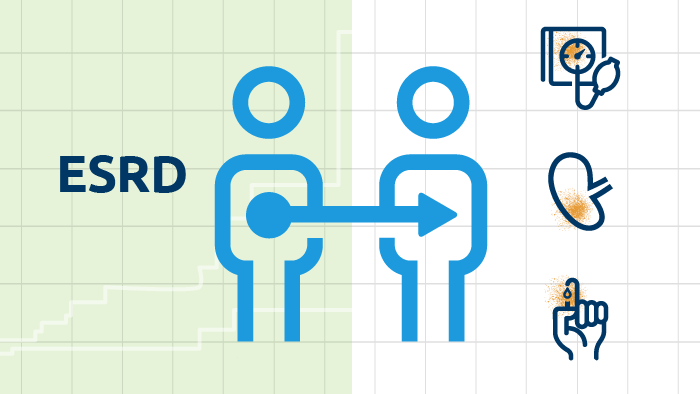 November 26, 2019
Research shows family patterns affecting risk can predict whether a living donor will develop end-stage renal disease decades after donating a kidney to a related recipient.
---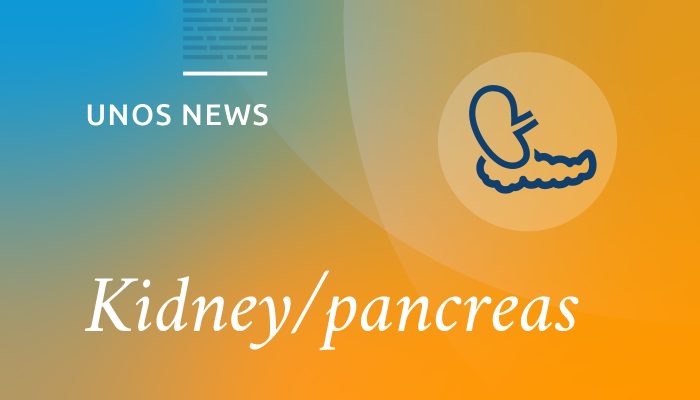 November 18, 2019
OPTN Kidney and Pancreas Transplantation Committees make key modifications to proposals to remove DSA and region as distributions units.
---
Page 1 of 9
Additional media resources
You may also be interested in: