OPOs can monitor all their organ shipments at once with a dynamic map.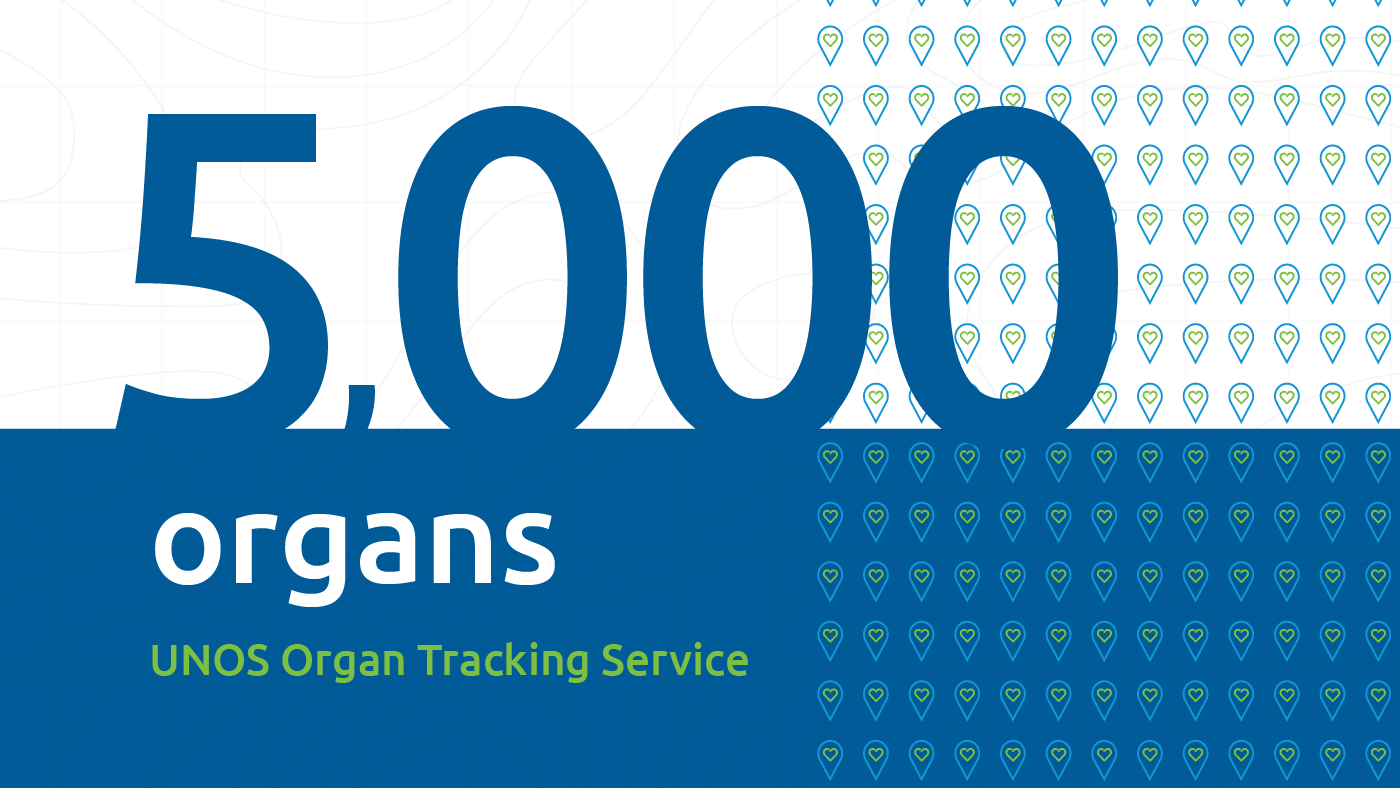 26% of all OPOs are now utilizing the UNOS Organ Tracking Service to monitor organs in transit.
​
Tracking organ shipments reduces organ discard and allows more patients to be transplanted. More than 5,000 organ shipments across the U.S. have been tracked using the UNOS Organ Tracking Service (OTS). OPOs and transplant programs use the OTS to track organs in transit from packaging to final delivery, with automated notifications alerting key staff of progress. The UNOS devices ping every two minutes to provide real-time updates and peace of mind for patients, organ donor families and transplant professionals.
"With the UNOS OTS in place at our OPO, our clinical leadership team rests a little easier at night," said Abe Zawodni, partner services project manager at Lifeline of Ohio. "It helps our team have confidence in where organs are, even when they leave our possession. With the UNOS Organ Tracking System, Lifeline of Ohio knows we don't have to worry about a call in the middle of the night that a shipment is somewhere different than we expected."
The UNOS Organ Tracking Service in action
The OTS allows OPOs to monitor all their organ packages at once on a dynamic map and integrates with the existing tools and systems depended upon by both OPOs and transplant programs.
26 percent of all OPOs have adopted the OTS.
Those OPOs ship 30 percent of all their organ packages with the dual-technology devices.
9 percent of all organs shipped nationally include a UNOS tracking device.
199 unique transplant programs have received one of these tracked organs.
The UNOS Organ Tracking Service was developed by UNOS Labs, in collaboration with OPOs and transplant programs. It was made possible in part by funding from Fresenius Medical Care Foundation, the Richard S. Reynolds Foundation and the F. M. Kirby Foundation. "We designed this system with OPOs from the ground up and have continued to enhance and improve the service with support from our partners and funders," said Casey Humphries, UNOS Solutions logistics service line leader. "OPOs are using this service each day to track the gift of life and make sure it arrives for the patient in need." 
Learn more about how UNOS works to continuously improve the organ donation and transplant system through innovation and technology.
---
Saving lives together
UNOS Labs' scientists, biostatisticians and developers collaborate with donation and transplantation experts to make lifesaving improvements to the system through research and experimentation.
If you would like to support these lifesaving efforts, please visit our give page or contact the Philanthropy Department at [email protected].