When minutes matter: UNOS technology provides real-time tracking of donor organs in transit.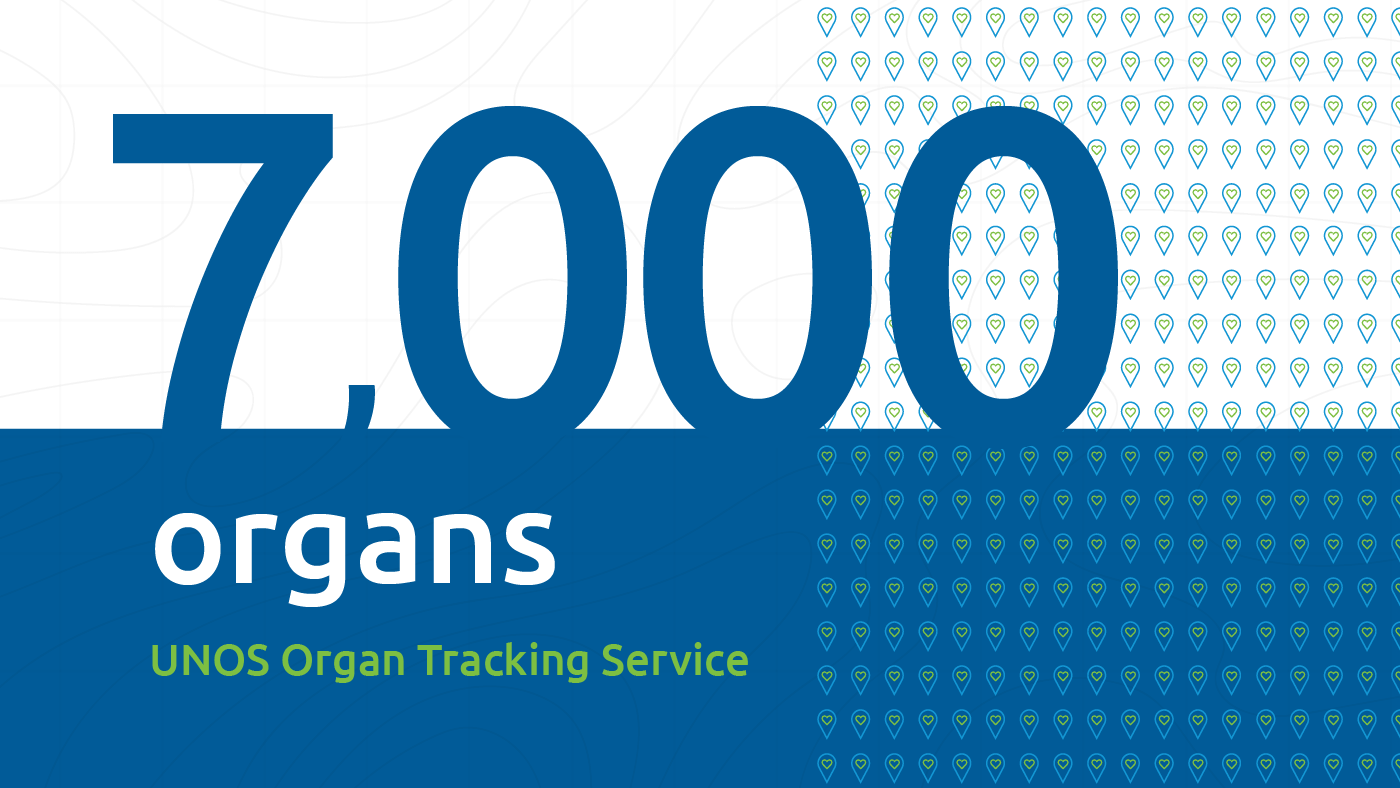 30% of all OPOs use the UNOS Organ Tracking Service to monitor organs in transit.
​
With 30% of all organ procurement organizations (OPOs) now using the UNOS Organ Tracking Service (OTS), over 7,000 organ shipments have been tracked across the U.S. The dual-technology devices are in use in 9 out of 11 organ transplant regions, and OPOs and transplant hospitals tracked 10% of all organ shipments in the past 30 days with UNOS tracking devices.
"UNOS has worked in coordination with OPOs and transplant systems across the country to deliver a tool to help address one of the organ donation and transplant community's most pressing issues: improving the safe and efficient transportation of donor organs," said Casey Humphries, UNOS Solutions logistics service line leader. "These devices and the OTS software bring peace of mind to clinicians and patients waiting for their lifesaving organ. In a situation where every minute counts, OTS saves precious time."
The UNOS OTS devices ping every two minutes and automatically notify users of the organ's progress to its destination. They also calculate estimated time of arrival and integrate with FlightAware, allowing real-time flight tracking. Up-to-the-minute visualizations display organ shipment information, as well as a bird's eye view of all organs in transit from an OPO. "It helps our team have confidence in where organs are, even when they leave our possession," said Abe Zawondi, partner services project manager at Lifeline of Ohio. "With the UNOS Organ Tracking System, Lifeline of Ohio knows we don't have to worry about a call in the middle of the night that a shipment is somewhere different than we expected."
The OTS devices are being adopted throughout the U.S.:
30% of OPOs use the UNOS OTS and ship 34% of their organ packages with the devices
10% of all organs shipped in the past 30 days were tracked with the UNOS OTS
UNOS OTS devices have been used to deliver organs to 200 transplant hospitals in 42 states, one US territory and the District of Columbia
Kidneys and livers are the organs most commonly tracked with UNOS OTS devices, since they are most likely to travel unaccompanied
UNOS Solutions continues to solicit feedback from OPOs in an effort to engage the community to develop the best solutions for organ transportation. As Maureen McBride, Ph.D., Interim UNOS CEO recently said in remarks to Organ Procurement and Transplantation Network (OPTN) Board of Directors, "Organ utilization is intrinsically tied to the transport of organs. That is why we are going to have a collaborative conversation about how the community can answer the public's call for assurances that these precious gifts of life are delivered safely and efficiently to their destination."
UNOS recently sent an open letter to Secretary of Transportation Pete Buttigieg, asking to meet to discuss how the United States Department of Transportation, the FAA Acting Administrator, the TSA Administrator, and the Health Resources and Services Administration can collaborate to improve organ transportation and successfully get more organs to the patients who need them.
The UNOS Organ Tracking Service was developed by UNOS Labs, in collaboration with OPOs and transplant programs, with funding support from the S. L. Gimbel Foundation, Fresenius Medical Care North America Foundation, the Richard S. Reynolds Foundation and F. M. Kirby Foundation. Learn more about how UNOS works to continuously improve the organ donation and transplant system through innovation and technology.
Saving lives together
UNOS Labs' scientists, biostatisticians and developers collaborate with donation and transplantation experts to make lifesaving improvements to the system through research and experimentation.
If you would like to support efforts these lifesaving efforts, please visit our give page or contact the Philanthropy Department at [email protected].