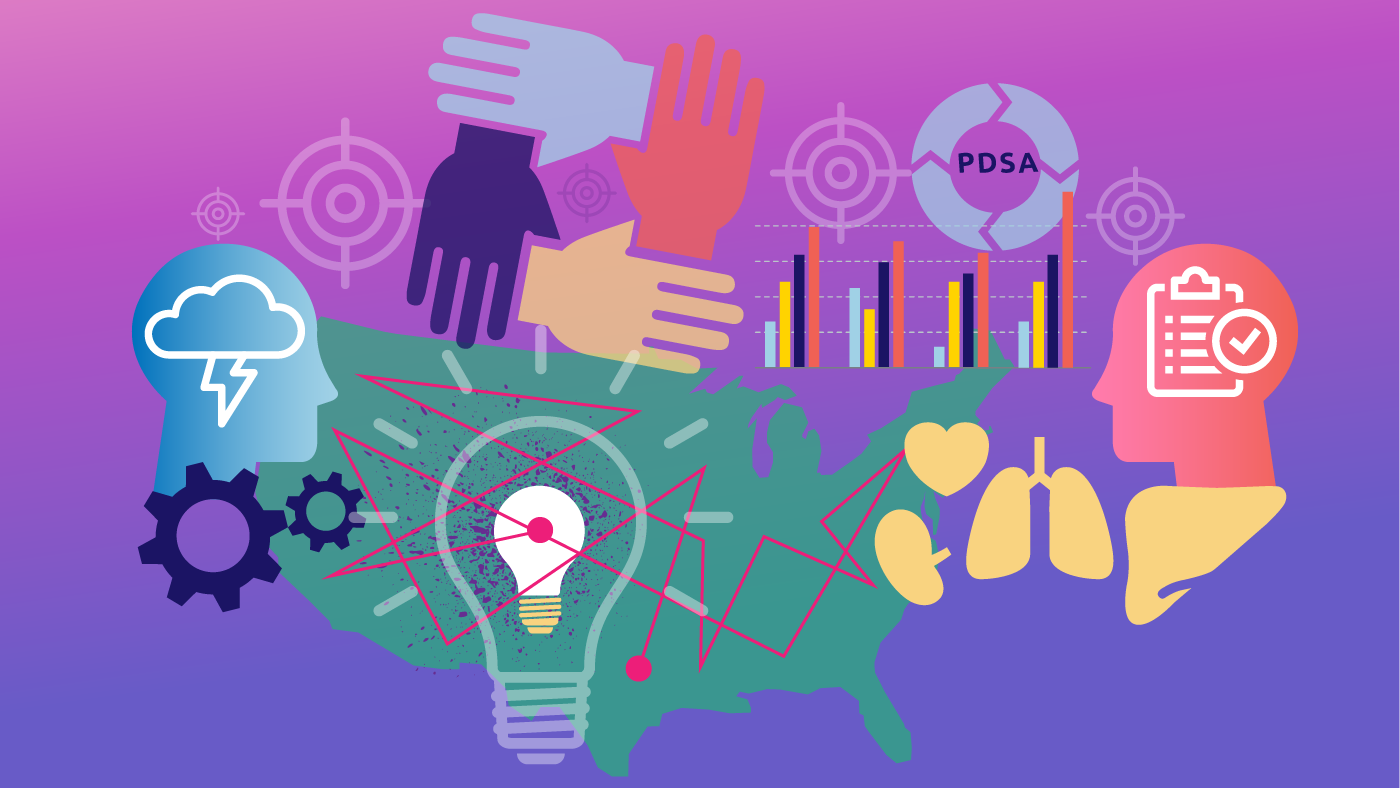 IMPROVEMENT
Improving patient readiness in the kidney waitlist
How Thomas Jefferson University Hospital reduced its inactive kidney waitlist by 17 percent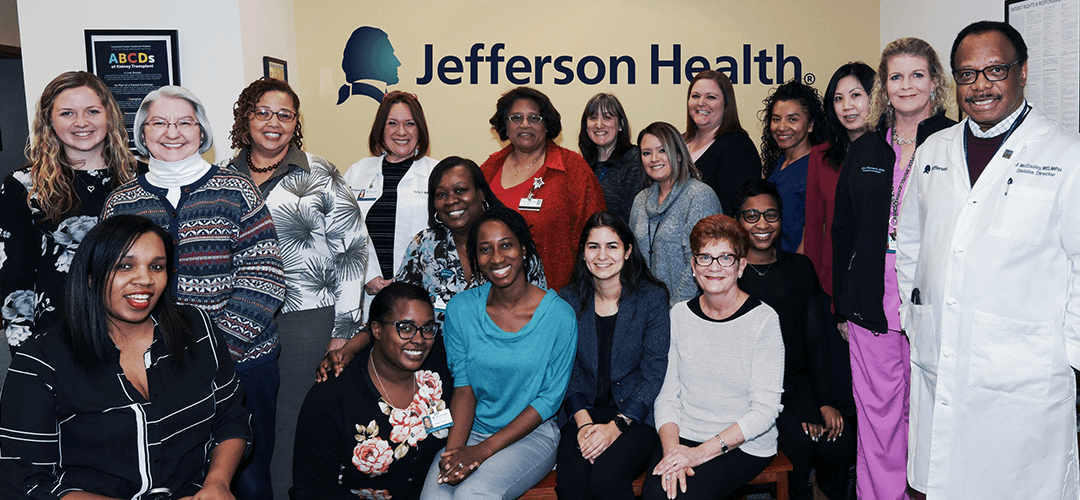 "COIIN is not one size fits all. We're all working towards the outcome of increasing transplantation, and every organization's processes are different, but if a tool or resource helps them overcome a hurdle, we should be sharing that. This CoIIN collaborative is just the beginning."
Henrisa Tosoc-Haskell, UNOS Senior Director of Member Quality and Organizational Excellence
Collaborating to improve patient readiness and increase transplant
Thomas Jefferson University Hospital is a veteran of kidney transplantation, with a program that has served the Philadelphia region for more than 40 years. When the team prepared to take part in the COIIN project, almost 50 percent of its kidney waitlist was categorized as Inactive (patients not ready to be transplanted immediately). Inactive candidates have both an increased waiting time and a lower rate of organ transplantation, so these patients experience increased risk.
During the collaborative, the Thomas Jefferson team created a multidisciplinary subcommittee that included physicians, surgeons, coordinators, administrators, social workers and dieticians. This group reviewed their inactive kidney waitlist, focusing on the most common reason for inactivity—patient weight and BMI.
A systematic approach was created to address inactivity for patients with a BMI > 35. Revisions were made to the BMI policy, weight management programs were developed, and candidates with BMI > 38 underwent additional evaluation and assessment. The COIIN participation was an opportunity for the Thomas Jefferson waitlist nurse coordinators to clearly define agreed-upon goals and milestones with a patient, and then follow up and enforce those goals. By giving them targets for reactivation, Inactive patients felt empowered to work toward the goal of being moved to Active status.
As a result of this emphasis on change, Thomas Jefferson reactivated 34 patients on their waitlist during the 9-month COIIN period, and saw the inactive percentage of their waitlist drop from 47 percent to just under 30 percent in 1.5 years.
The PDSA/Plan-Do-Study-Act methodology of the COIIN helped bring structure to a number of initiatives and projects that were already under consideration but not yet acted upon, says Kristi Caldararo, Associate Administrator of Clinical Services at Thomas Jefferson. "It allowed us to try something and quickly course-correct if it was not working out. Changes happened quickly and we saw results fast."
"We all had to be responsible for that inactive patient, so we used a fresh approach. The COIIN program was the catalyst that enabled us to pursue a culture of change within our center."
Karen G. O'Neill, RN, Kidney Transplant Coordinator, Thomas Jefferson University Hospital