A lung candidate's LAS can range from zero to 100, and is an important factor in prioritization.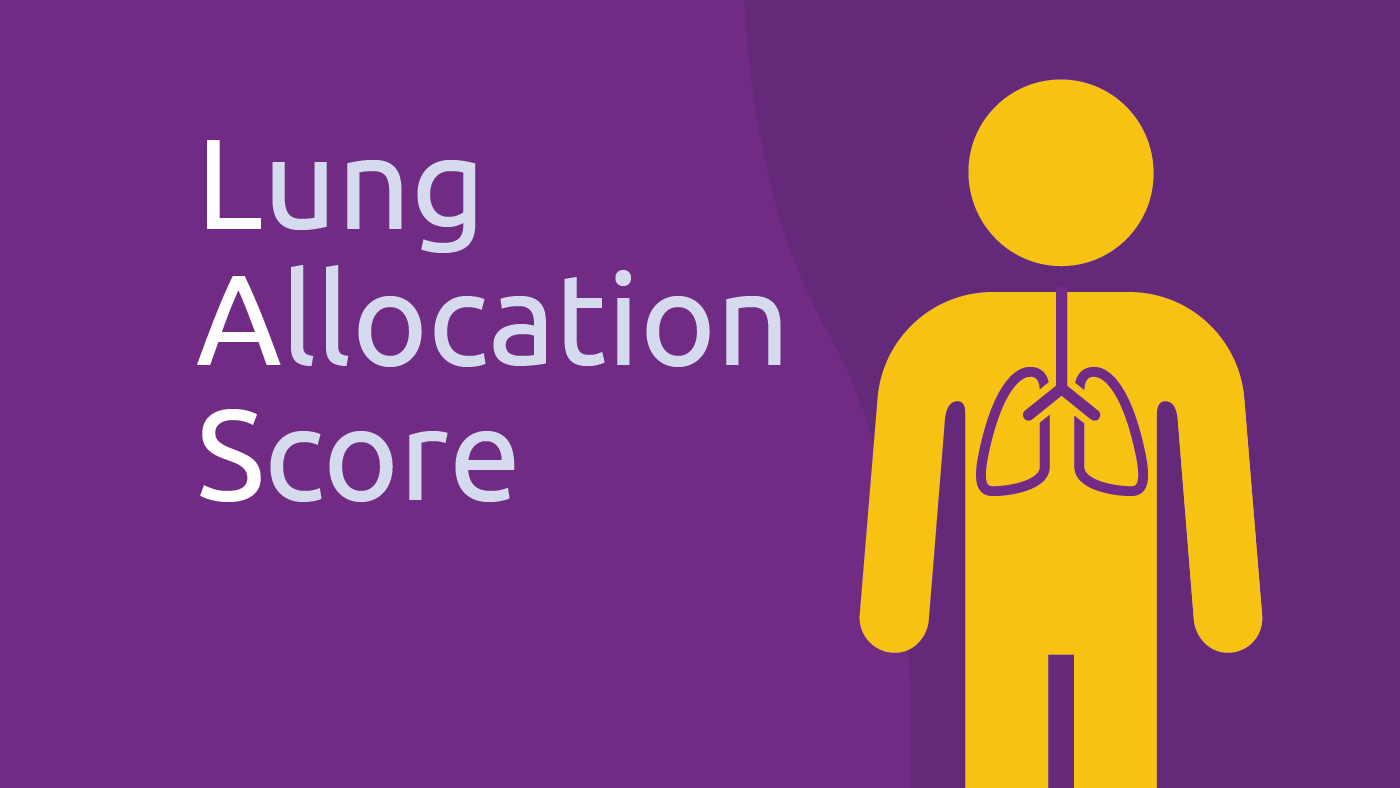 Did you know all lung transplant candidates aged 12 and older are given a lung allocation score (LAS)? It's used to estimate a patient's medical urgency. 
A new patient-friendly animation explains how lung allocation scores (LAS) are calculated. If you are listed for a transplant, your lung transplant team will provide the Organ Procurement and Transplantation Network (OPTN) information needed to calculate your score.
What does the LAS measure?
The lung allocation score is used to estimate a lung candidate's medical urgency and expected post-transplant survival rate, relative to other patients on the waiting list for a lung transplant.
To calculate your LAS score, your medical team will enter a number of test results and facts about your medical condition into a computer. Examples include:
Your age
Measures of your kidney and heart function
Whether you are on a ventilator
How much oxygen you need at rest
How far you can walk in six minutes
The form of lung disease you have is also considered. Each candidate is put into one of four lung diagnosis groups based on what kind of lung disease they have. Some diagnoses will add more priority to the other values.
A computer then calculates your individual LAS. The higher the number, the greater your priority for a transplant. Other candidates may have a higher or lower LAS number than you do. Your LAS may also change over time – it may go higher or lower, depending on your medical condition and most recent test results.
Watch the animation to learn more about the LAS and how it is used in lung allocation. The OPTN website also has an example of a LAS calculator tool that can help you estimate what your LAS might be.
Questions?
Are you a transplant candidate, or family or friends with a one? We're here to answer your questions about organ donation and transplant.
Email [email protected] or call toll-free 1-888-894-6361, Monday-Friday, 8-5 p.m. ET.