A patient's EPTS can range from 0-100% and is an important factor in prioritization.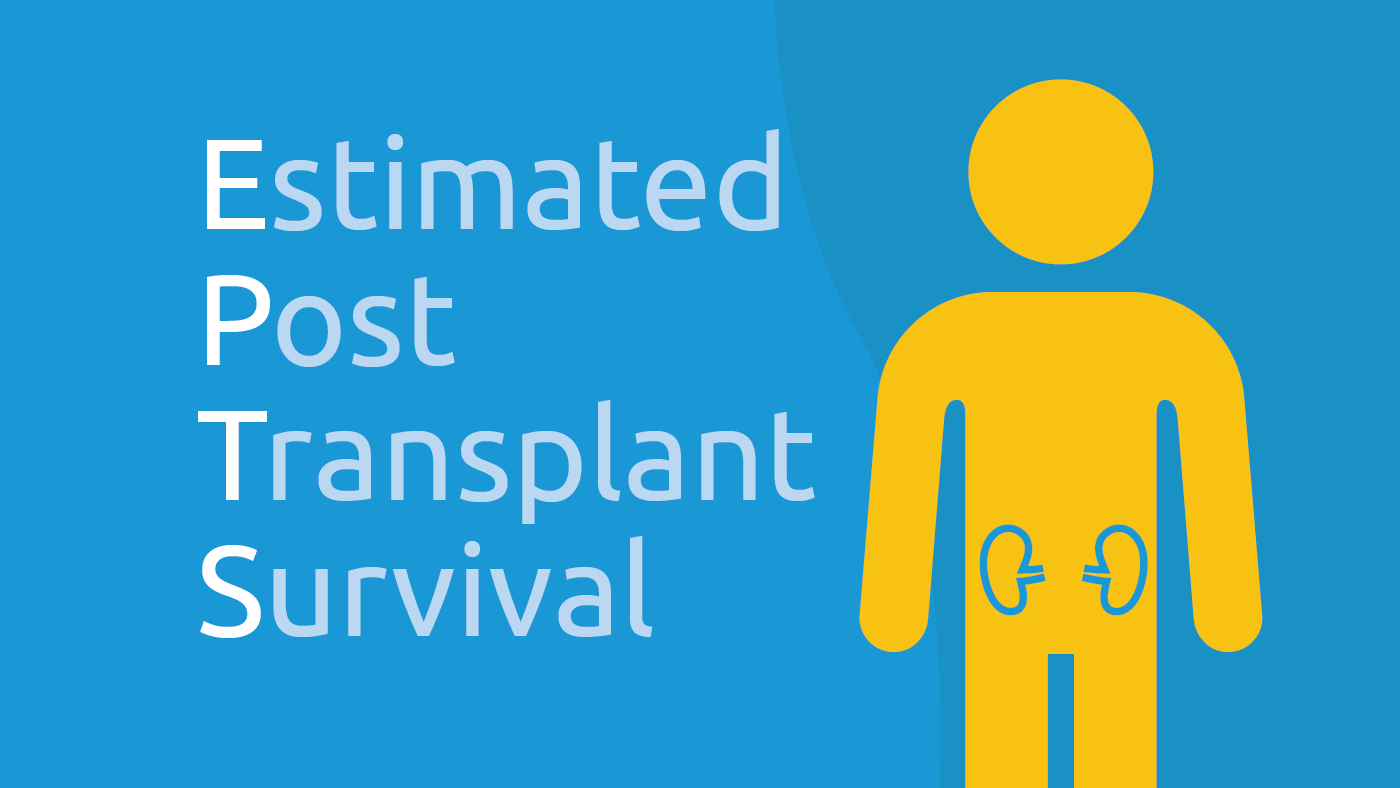 Did you know all adult candidates on the kidney waiting list are given an estimated post-transplant survival (EPTS) score? It's used to assess how long they might benefit from a transplant.
A new patient-friendly animation explains a formula used to determine the estimated post-transplant survival (EPTS) score. All adult kidney transplant candidates 18 and older are assigned an EPTS score. EPTS scores are not used for pediatric candidates, who are prioritized in a different way.
What does EPTS measure?
If you are an adult kidney candidate, your EPTS estimates how long you are likely to benefit from a functioning transplant. It is a score calculated for every patient and is based on four factors:
Your age
Whether you are on dialysis, and if so, how long you have been on dialysis
Whether you have had a previous organ transplant
Whether you are diabetic
A computer calculates your score, which ranges from zero to 100. Candidates with a low EPTS, a score closer to zero, would likely have the longest time to benefit from a transplanted kidney.  Candidates with a higher EPTS score, closer to 100, are likely to have less time to benefit with a transplanted kidney. Your score will be considered in relation to the EPTS of all other people needing a kidney.
It's important to match candidates who have a low EPTS score with kidneys that are expected to function longer, because doing so can reduce the number of recipients who need a repeat transplant. Reducing repeat transplants can make more kidneys available to transplant into patients who need a transplant for the first time.
Watch the animation to learn more about the EPTS score and how it helps prioritize patients. The Organ Procurement and Transplantation Network website also has an EPTS calculator tool where you can enter data for real or hypothetical candidates.
Questions?
 Are you a transplant candidate, or family or friends with a one? We're here to answer your questions about organ donation and transplant.
Email [email protected] or call toll-free 1-888-894-6361, Monday-Friday, 8-5 p.m. ET.