UNOS provides educational resources that help patients, family members, friends, potential donors and medical professionals understand organ donation and transplantation. It's just one of the many solutions UNOS offers.
Professional education
Online education:
UNOS Connect is a comprehensive learning management system for transplant professionals. Through UNOS Connect, members can find educational offerings focusing on effective practices, system updates (UNetSM) and policy changes. If you don't have access to UNetSM, use the button below.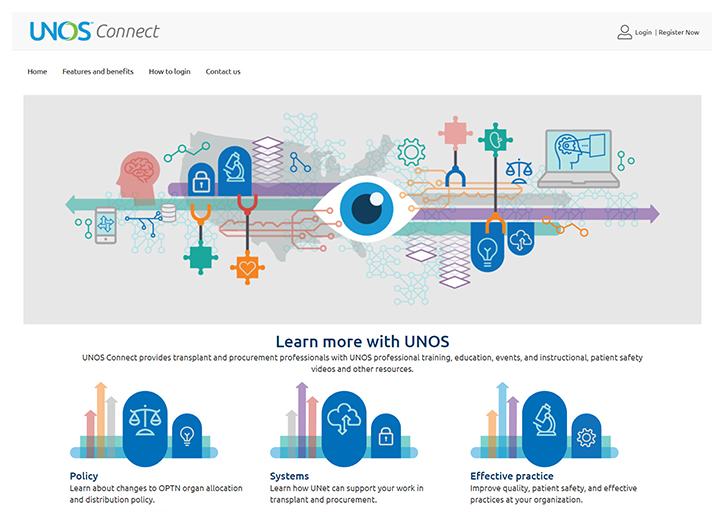 Patient education
For patients in need of a transplant or learning to live with one, finding helpful information can be a daunting task. To help meet this challenge, UNOS provides a variety of resources: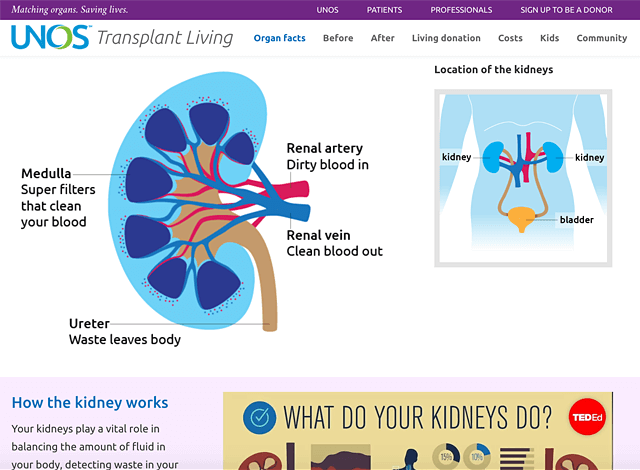 In the field of transplantation and donation, it is critical to understand the mechanics behind the policy, data and processes. The UNOS team prepared a targeted and flawlessly managed program. Our participants left with a stronger understanding of transplantation data and policy and the overall organ donation process.
Stephanie Chin, Hematology and Transplant, Sanofi Genzyme
Custom training
UNOS offers in-person educational events tailored to meet the needs of your center or OPO, a group of members, or a region. Examples of topics include: Overview of the UNOS database; how the OPTN, UNOS and SRTR work together; overview of KAS, UNOS and the OPTN history and roles; policy development process; trends in living donation and many more.
UNOS Custom Primer
Customize a conference virtually or at UNOS headquarters. Your staff will learn about policy development, compliance, organ allocation and patient safety. You can even get personalized training in UNetSM and analytical tools. CEPTCs offered.
We requested training for two of our emerging clinical leader groups to help them learn from the experts about the critical components of patient safety and policy compliance. The on-site visit also gave our staff a chance to tour the Organ Center and National Donor Memorial, and meet the UNOS staff we all depend on 24/7 to help us serve our mission. UNOS created a customized program focused on our specific training needs – definitely worth the investment.
Kevin Myer, MSHA, President & CEO, LifeGift