Innovation
An Expedia for organ transplants: Predicting travel time
In an effort to improve the nationwide organ discard rate, researchers are embarking on a new project that aims to better predict organ travel time.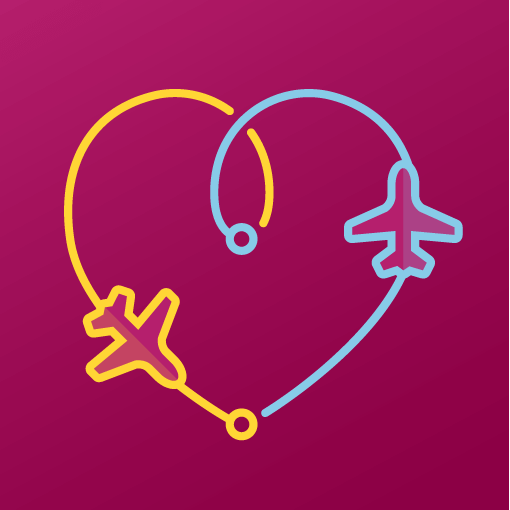 In the past ten years, more than 45,000 organs recovered for transplantation were not used to save lives, according to data from the Organ Procurement and Transplantation Network. Part of the organ discard rate can be attributed to prolonged cold ischemic time, which is the time that an organ spends outside the body between procurement and transplantation. United Network for Organ Sharing researchers are partnering with members across the country to address one of the biggest contributors to prolonged cold ischemic time — organ transport.
"Cold ischemic time not only limits how far an organ can travel, it is also linked with higher rates of organs being declined by transplant hospitals," said UNOS data science manager Andrew Placona. Each organ possesses its own cold ischemic time limit. While kidneys can typically survive outside the body for 24 to 36 hours, livers, intestines and pancreata only last on average for about 12 to 18 hours. Hearts and lungs have even shorter cold ischemic time limits, typically lasting outside the body for four to six hours on average.
"Speedier transportation will result in more organs transplanted, more lives saved and more improved long-term outcomes for transplant recipients," explained Placona, who is serving as principal investigator on research that aims to help organ procurement organization, or OPO, professionals make more informed decisions about optimal travel routes for procured organs.
A joint effort to improve organ transportation
Partnering with seven OPOs across the country—along with the travel companies they enlist to help transport organs—Placona's team is conducting real-time data analysis to refine a feasibility algorithm aimed at predicting the optimal route for organ transplantation.
Describing the algorithm as an Expedia-like application that OPO and transplant hospital professionals can use to choose the best route for an organ, Placona said he envisions people using the application to make informed decisions about optimal travel methods for organs and then tracking the organs in real time as they make their way from the donor hospital to the transplant hospital.
"This project addresses a complex problem in organ transplantation, mainly coordinating logistics for organ transport and understanding the components of cold ischemic time," said Jeffrey Orlowski, president and CEO of LifeShare Transplant Donor Services of Oklahoma, which is the organ recovery organization for the state of Oklahoma.
Beginning December 2019, the UNOS information technology team began assessing the feasibility of building application programming interfaces that will act as bridges between the OPOs' transportation vendor databases and UNOS' systems to enable the flow of data between the applications. The feasibility study will continue through August 2020.
The other portion of the project involves analysis to determine if the collected data can contribute to the existing feasibility algorithm, which combines major airline and limited charter availability with current drive times to potentially determine the most efficient travel options at any given moment. The research is being conducted through UNOS LabsSM, which is an experimental incubator that unites data, technology and industry expertise to test transformational ideas and hypotheses for improving the organ transplant system.
"With a better understanding of how transit time impacts cold ischemic time, we could potentially assign an estimated cold ischemic time upon arrival into UNet," explained Placona. UNetSM is UNOS' electronic network that allows transplant professionals to register transplant candidates on the national organ waiting list, match the candidates with donated organs and enter vital medical data on candidates, donors and transplant recipients. "This would allow for more informed organ offer considerations."
Using big data to solve complex organ utilization problems
In the future, the research team plans to expand the algorithm to incorporate additional data inputs, such as weather, flight cargo limits and expanded charter flight availability. They also plan to validate the model using previously planned organ travel information, collaborating with courier services and OPOs. After validating the model, UNOS will create a user-friendly application that will enable piloting of the algorithm with more OPOs.
"In our line of work, time is critical and lives depend on timely response," Orlowski said. "This project explores solutions to organ transportation and will help optimize travel and troubleshoot for weather, traffic and flight changes in real time."
Placona expects the project to eventually result in reduced prolonged cold ischemic time and enable better transplant outcomes, including reducing organ discards and rejections. "Ultimately, our goal is to increase organ utilization and improve outcomes for patients," he said. "If we can use data science to figure out where the inefficiencies are in the organ procurement process, then we can start finding solutions."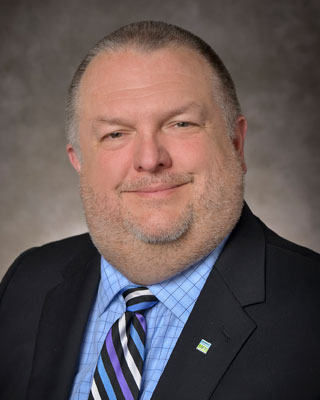 "This project explores solutions to organ transportation and will help optimize travel and troubleshoot for weather, traffic and flight changes in real time."
Jeffrey Orlowski
President and CEO, LifeShare Transplant Donor Services of Oklahoma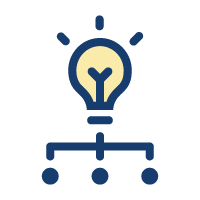 Interested in increased efficiency?
UNOS technology specialists develop APIs that connect OPOs, transplant hospitals and histocompatibility centers so their applications can seamlessly exchange data with UNetSM applications. Learn about available APIs.