Multi-organ transplant (MOT) combinations and their frequencies performed in the U.S. from 2013–2017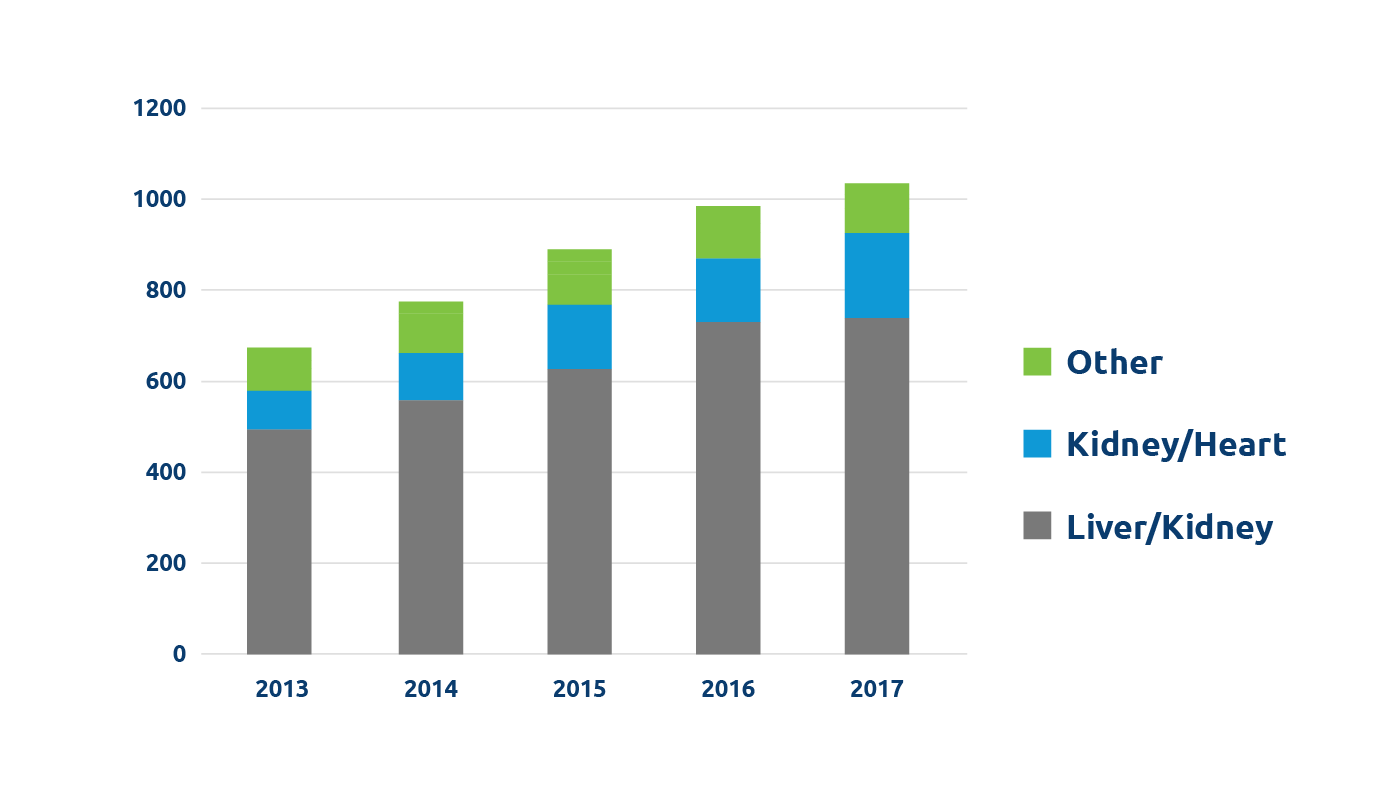 The number of multi-organ transplants (MOT), excluding kidney/pancreas and heart/lung, has nearly doubled in the past six years from 625 procedures in 2012 to 1,035 in 2017.
This increase raises ethical questions that call for greater consistency in allocation strategy (currently, allocation for multi-organ transplant (MOT) combinations is not consistent across organ types). The OPTN Ethics Committee analyzed policy and relevant literature focusing on the potential conflict in the principles of equity and utility in the allocation of MOT.
For example, the graph below shows that MOT recipients commonly receive lower KDPI kidneys—or those that have longer-than-expected graft function—than single-organ transplant (SOT) recipients. This could disadvantage SOT candidates because they are less likely to receive kidneys with the longest expected function.