Improvement
Capital Pride: WRTC on being meaningful community advocates all year round
"Love is love, and who you love does not impact your ability to be able to save lives as an organ donor."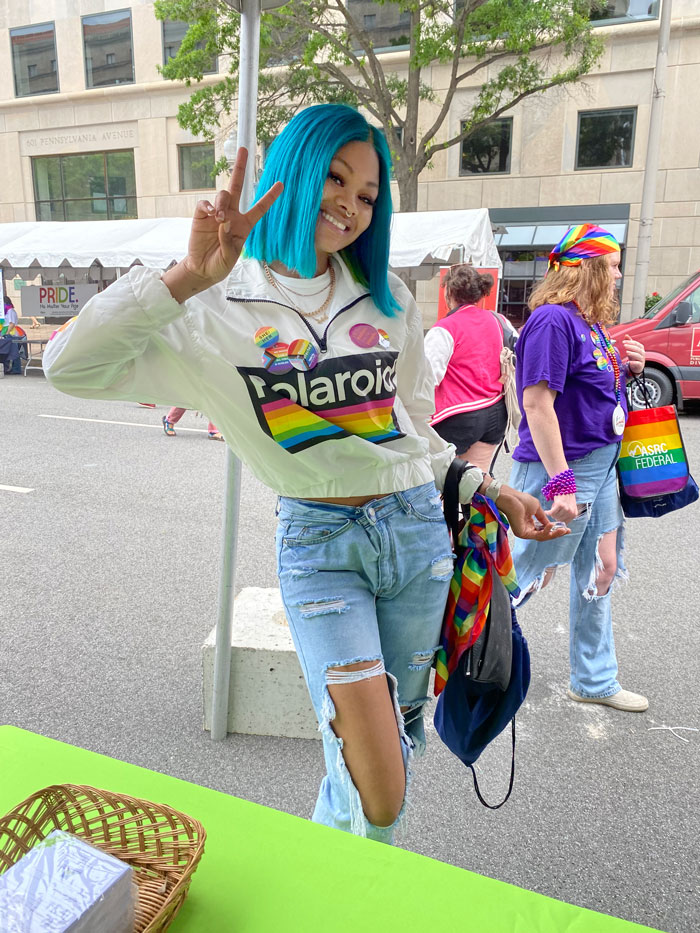 "The Donate Life community is inclusive of all people," says Jecoliah Daniels, director of Community Affairs at Washington Regional Transplant Community (WRTC), the organ procurement organization (OPO) serving the Washington, D.C., metropolitan area. "We need to be present all year round – not just in June."
Daniels is explaining WRTC's approach to connecting with the LGBTQIA+ community: "We want to have real impact. Broadening our outreach beyond Pride month helps us be meaningful advocates year round."
What began with a few tables at the Capital Pride Fest in D.C. several years ago has since grown to two media partnerships and a year-round engagement strategy built on trust and consistent messaging. In recent years, the OPO has co-sponsored the 2022 Capital Pride parade organized by the Capital Pride Alliance, which coordinates education, fundraising and programming that serve the needs of the community across the D.C. region.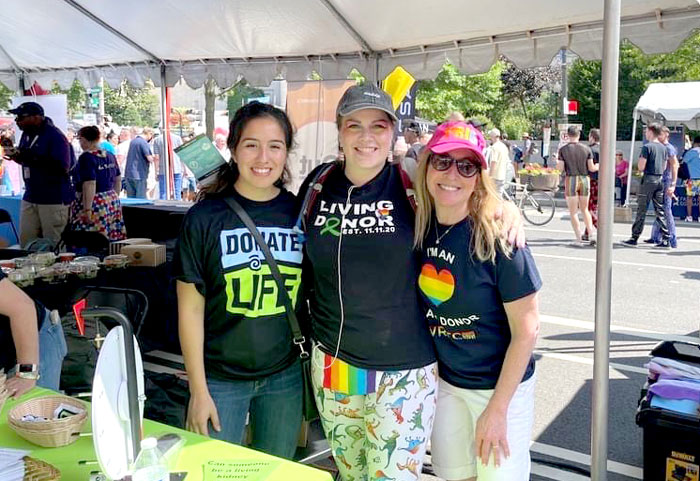 "Love is love"
In 2018, WRTC kicked off an educational awareness campaign in the local media market, and since 2019 has emphasized the message "Everyone can register to be an organ donor," including in a 30-second television spot done in partnership with the local NBC affiliate that has had positive feedback.
"There are there are a lot of myths and misconceptions that exist in all communities about organ donation and transplantation, and the LGBTQIA+ community is not immune to that," explains Daniels. "But everyone – truly everyone – can register to be an organ donor. Love is love, and who you love does not impact your ability to save lives as an organ donor."
WRTC eventually developed another advocacy partnership, this time with the Washington Blade, the oldest LBGTQIA+ newspaper in the U.S. The relationship began in October 2019 after a conversation at a community networking event. It started with a few small print and digital ad campaigns and has blossomed through the year into an annual robust partnership that includes event co-sponsorships, editorials and much more.
In 2020, WRTC worked with the Blade to nominate a living kidney donor for the "Best Local Hero" category of the Blade's Best of Gay D.C. award.
The donor is a gay man involved in the local Stonewall Kickball League, who had seen a kickball friend struggling with kidney disease and wanted to help through living donation.
Although he himself was not compatible with his friend, he was able to make a lifesaving transplant possible through kidney paired donation, which is when two or more pairs of living donors swap to make a compatible match possible.
The nominee won in his category beating out a well-known international celebrity chef.
Along with advocacy partnerships, WRTC has worked to build a digital campaign strategy that broadens outreach beyond Pride, year-round.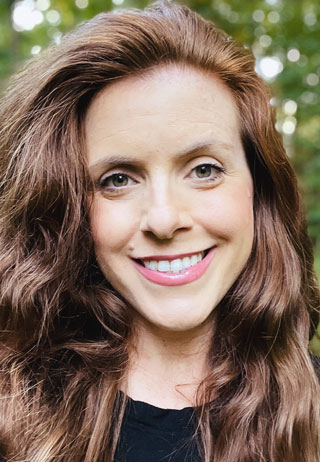 "Love is love, and who you love does not impact your ability to save lives as an organ donor."
— Jecoliah Daniels, Director of Community Affairs, WRTC
WRTC works to dispel myths to increase organ donation
Counter to what some people may believe, members of the LGBTQIA+ community are not prevented from donating organs. OPOs across the country work hard to address misconceptions surrounding LGBTQIA+ donation.
Key messages they share include:
Gay, lesbian, bisexual or transgender people can donate organs
A person's sexual orientation, gender, gender identity or expression cannot prevent someone from becoming a living or deceased organ donor, or receiving a lifesaving organ transplant or a gift of tissue donation
While some members of the community may not be able to donate blood or tissue, there are no limitations for organ donation*
Daniels stresses the importance of recognizing and honoring the diversity that exists within the LGBTQIA+ community – some messaging may not be applicable to everyone. For example, lifesaving transplant legislation called the HIV Organ Policy Equity (HOPE) Act has resulted in people living with HIV being able to donate organs to transplant candidates who are also living with HIV. While very crucial messaging, it is not one that may resonate with the entire LGBTQIA+ community. Daniels and her team have worked to develop media and outreach materials that are respectful of and appropriate for the full range of identities in the community.
"I'm a proud ally of the LGBTQ+ community, and it is very important to make sure that the message we are sharing within the community is meaningful and resonates with all people in the community."
WRTC and other OPOs continue to set new records
2021 was a record-setting year for donation and transplant across the country, as well as for WRTC, one of the 57 non-profit OPOs responsible for recovering organs from deceased donors for transplantation in the U.S.  WRTC recovered organs from 154 deceased donors last year, the most in any single year. Through their community outreach and support, WRTC proudly works to ensure that lives can be transformed through organ donation.   
*The U.S. Food and Drug Administration (FDA) oversees tissue and blood donation, and has regulations in place that limit what gay men can donate.