Improvement
Building a team, serving a community: Pride at NEDS
New England Donor Services LGBTQIA+ outreach meets the community where they are.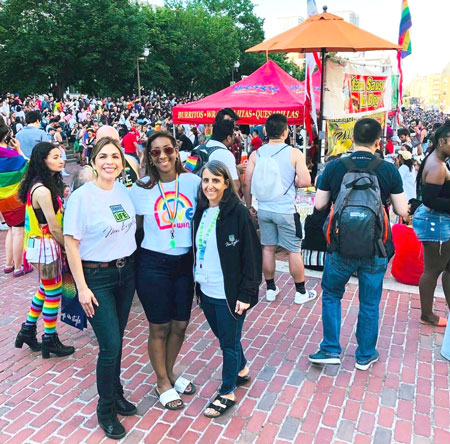 "I really applaud New England Donor Services because they saw a need for this outreach, and then we went out into the community and worked together," reflects Mark Brevard.
Brevard, Director of Multicultural Outreach at New England Donor Services (NEDS), is describing how his organ procurement organization (OPO) has worked to strengthen their relationship with the LGBTQIA+ community in order to create awareness of organ donation. An especially important message is that everyone is able to leave a lasting legacy through donation, no matter how they identify.
Brevard understands community outreach. But it takes more than just understanding. Brevard recalls the moment nearly a decade ago when NEDS leadership advocated for devoting more resources to focus on this important work: "New England is vast, and my leadership realized I needed a team of people to do this and do it well."
During his time at NEDS leading their outreach program, Mark's team has developed meaningful, lasting connections, and learned that building relationships and trust with the LGBTQIA+ community is central to the OPO's lifesaving mission.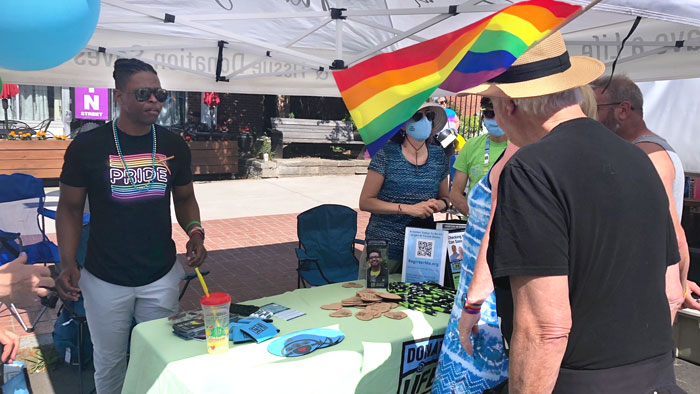 Serving a proud community
For the month of June, NEDS joins other OPOs across the country in celebrating Pride month. In NEDS' region, events will be held across Connecticut, Maine, Massachusetts, New Hampshire, Rhode Island, and portions of Vermont: "The Middletown Pride parade in Middletown, Conn., is huge,  but there are lots of events in smaller cities across the region. We are proud to be a part of all of those," says Brevard
But their drive to engage with the LGBTQIA+ community to help save lives through organ donation is a year-round initiative. NEDS began partnering with different LGBTQIA+ organizations across the area, providing educational resources on donation, hearing stories, tabling at festivals, and taking part in programs, including Pride Month events, complete with banners and NEDS staff marching and celebrating.
Examples of NEDS' year-round outreach include:
Sponsoring The Dorothy Awards, hosted by the New Haven Pride Center, which celebrates organizations, advocates, individuals and others who have worked to increase LGBTQIA+ visibility.
Partnering with hospitals to conduct additional outreach, connect with LGBTQIA+ patients and families.
Working with state representative Jeff Currey, an openly gay member of the Connecticut State Assembly and a transplant recipient.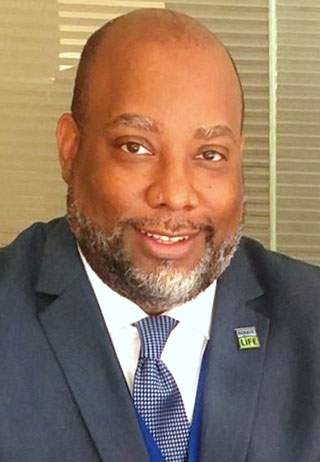 "To make an impact, you have to build trust with the right people. People will, in turn, start to talk to other people, and that's when it really starts to become a whole community effort. It's really grown."
— Mark Brevard, Director of Multicultural Outreach, NEDS
NEDS works to dispels myths to increase organ donation
As their multicultural outreach program continues to engage and expand, NEDS is committed to meeting communities where they are. This means capturing opportunities to educate about who is eligible to donate. Counter to what some people may believe, members of the LGBTQIA+ community are not prevented from donating organs. OPOs across the country help break any misconceptions surrounding LGBTQIA+ donation.
The messages they share include:
Gay, lesbian, bisexual or transgender people can donate organs
While some members of the community may not be able to donate blood or tissue, there are no limitations for organ donation*
Thanks to the HIV Organ Policy Equity (HOPE) Act, people living with HIV can donate organs to other people on the transplant list who are also living with HIV. In 2016, NEDS (then New England Organ Bank) authorized and coordinated the liver donation used in the first U.S. transplant between two persons with HIV.
OPOs continue to set new records
NEDS is among the highest-performing of the 57 non-profit OPOs responsible for recovering organs from deceased donors for transplantation in the U.S.
2021 was a record-setting year for donation and transplant across the country and in New England. Last year, NEDS recovered 451 deceased donors, each of whom has left a lasting legacy that can proudly live on.
*The FDA oversees tissue and blood donation, and has regulations in place that limit what gay men can donate.