Improvement
Bridging the gap
Researchers aim to address the gap in scientific knowledge about the association between kidney biopsy results and transplant survival outcomes.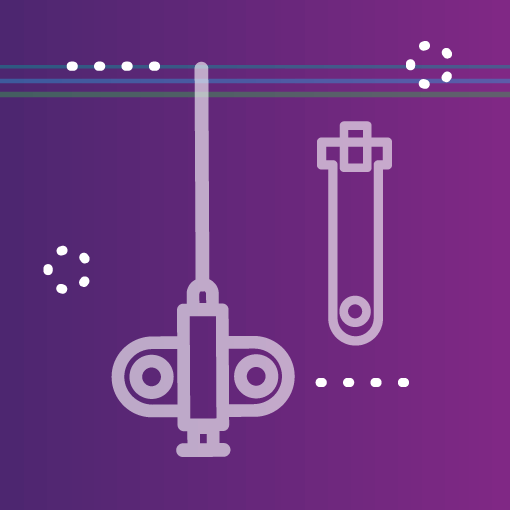 The Mendez National Institute of Transplantation Foundation recently awarded a $100,000 grant to United Network for Organ Sharing researchers to help the transplant community better understand the role of biopsies on organ transplant outcomes. The research further aims to improve the tools that inform kidney offer acceptance decisions.
A kidney biopsy is often taken after a kidney is recovered from a deceased donor to help transplant surgeons assess the organ's quality and predict how well the organ will function once transplanted. "The results of biopsies have significant measurement error and the degree to which biopsy findings affect how well the organ will do after transplant remains unclear," said UNOS principal research scientist Darren Stewart.
With support from the grant, Stewart will partner with co-investigators Gaurav Gupta, M.D., and Layla Kamal, M.D., both from Virginia Commonwealth University School of Medicine to clarify the associations between kidney-specific prognostic markers and long-term, post-transplant outcomes. Through their research, the researchers aim to ultimately reduce the national kidney discard rate. Stewart and UNOS colleagues will lead the research and statistical analysis, while the VCU co-investigators will provide clinical guidance and data analysis support.
The work was motivated by a UNOS LabsSM project in which researchers studied the role of biopsies in decision-making.
"We hope that our collaborative research efforts can help in reducing kidney discard and optimize the kidney allocation process to benefit patients with kidney failure," Gupta said.
An atmosphere of uncertainty
A January 2019 report by the National Kidney Foundation found that the number of kidneys procured only to later be discarded prior to organ transplantation had risen to 20 percent. The report, which was led by MedStar Georgetown Transplant Institute director of kidney and pancreas transplantation and UNOS Board of Directors president-elect Matthew Cooper, M.D., published in the journal Clinical Transplantation, the Journal of Clinical and Translational Research. According to the National Kidney Foundation, approximately 12 people die each day waiting for a kidney transplant, while about ten kidneys are discarded daily.
"Every year, hundreds of kidneys are discarded that were potentially usable and could have extended the lives of our kidney failure patients," said Gupta, who practices transplant nephrology at the VCU Health Hume-Lee Transplant Center.
Biopsy findings are often cited by transplant surgeons as the reason for kidney discards. "Kidney biopsies appear to be a strong driver of non-usage of transplant-quality kidneys due to concerns—perhaps overstated or not fully justified—about the association between biopsy findings and transplant outcomes," Stewart said. "Decisions are being made about whether or not to transplant kidneys in an atmosphere of uncertainty. We aim to reduce that uncertainty by studying biopsies and transplant outcomes in new ways through a large-scale study that will help address this significant knowledge gap."
Improving survival outcomes by reducing uncertainty
The research involves collecting and analyzing kidney biopsy data as it relates to long-term survival rates, as well as conducting a kidney offer simulation study to examine behavioral effects of sharing biopsy results and other kidney prognostic markers in new ways.
"Current decision-making tools, such as the kidney donor profile index, are incomplete because they don't take into account organ-specific parameters such as biopsy results," Stewart said, adding that the incomplete decision-making tools may compel transplant surgeons to rely more on subjective viewpoints. "Some people in the transplant community feel that biopsies, despite the measurement uncertainty and inconsistent association with outcomes in the literature, are valid reasons by themselves for turning down a kidney offer, while others firmly insist that we should do away with biopsies altogether, reasoning that they're not needed for decision-making and they do more harm than good."
Stewart and his research colleagues postulate that more information has the potential to be better than less, "but only if it is used appropriately to make sound decisions," he said. "If biopsies are going to be referenced during the organ offer process, we should work to improve the way they are used for decision-making by better understanding how they influence patient outcomes and integrating results into decision-making tools."
A legacy of improving kidney utilization
The Mendez National Institute of Transplantation Foundation was founded as part of the vision of Robert Mendez, M.D., and Rafael Mendez, M.D., who are twin brothers, transplant surgeons and co-founders of the Mendez National Institute of Transplantation. The pair led the kidney transplant program at St. Vincent's Medical Center in Los Angeles for more than 35 years.
"Throughout their careers, both Drs. Rafael and Robert Mendez were focused on exploring ways to reduce the organ shortage by utilizing organs that were previously not used in an effort to decrease the long wait times and number of deaths of people waiting for a lifesaving organ," said MNITF executive director Nicole Mendez. Her uncle, Robert Mendez, served as president of the UNOS Board of Directors in 1991 and has served on numerous Organ Procurement and Transplantation Network committees since 1987, including the Ad Hoc International Relations Committee, the Executive Committee and the Membership and Professional Standards Committee.
"This is an important and timely study that aims to evaluate the impact of biopsy findings on kidney utilization versus discard rates, and aims to discern if biopsy findings might correlate with patient outcomes after transplantation," said Noriyuki Kasahara, M.D., Ph.D., who is a professor of neurological surgery at University of California, San Francisco and a MNITF research advisory board member. "New insights derived from this study could even be incorporated into the development of metrics, like the kidney donor risk index score, to predict and improve transplantation outcomes. This would have significant impact for the field of transplantation."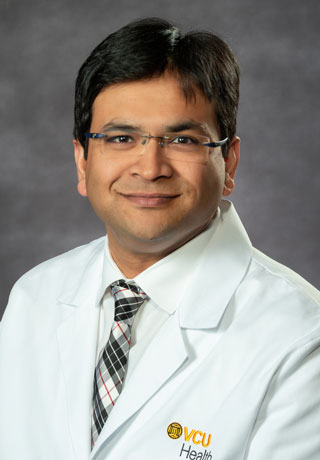 "We hope that our collaborative research efforts can help in reducing kidney discard and optimize the kidney allocation process to benefit patients with kidney failure."
Gaurav Gupta, M.D
Virginia Commonwealth University School of Medicine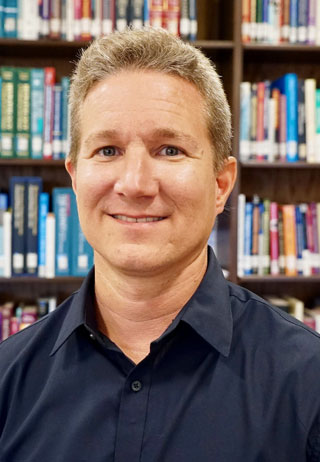 "If biopsies are going to be referenced during the organ offer process, we should work to improve the way they are used for decision-making by better understanding how they influence patient outcomes and integrating results into decision-making tools."
Darren Stewart
UNOS principal research scientist