Research and data analytics
You need accurate data for regulatory requirements and oversight, quality improvement initiatives, operational dashboards to strengthen your decision-making, and for scientific inquiry and reporting. Taking this vast amount of data and translating it into easily understood information is where UNOS staff excel.
Our research experts have unparalleled experience in the nuances of organizing, processing and analyzing transplant data. We have a team of doctoral and master's prepared biostatisticians, and mathematicians who work with transplant data every day and are available to work with you.
Customized benchmark reports for transplant centers and OPOs
You can compare your activity, performance, and quality metrics to that of your peers!
These customized reports are designed to meet your needs. You can:
Define the group you would like to compare your organization to
Include statistical analysis (correlation, comparison, modeling, etc.)
Personalize with corporate colors and receive graphic files for presentation
Subscribe to more frequent reporting
Incorporate your own quality metrics and streamline your quality data and tools into one report
Add data elements, alternative visualizations, or interpretation of report
Include high quality images of each figure in your report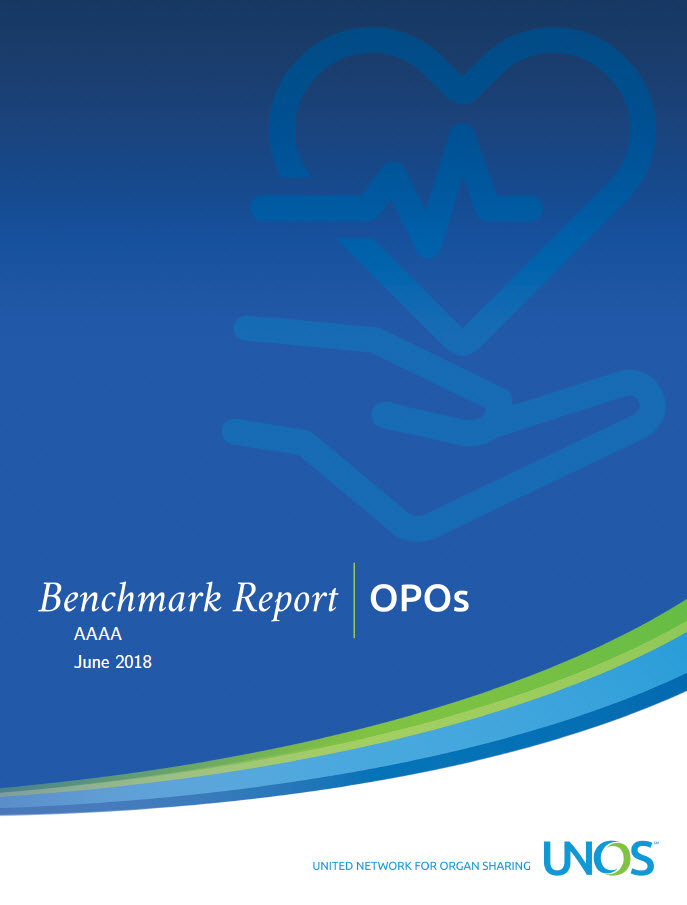 Center Acceptance and Refusal Evaluation (CARE) tool for transplant centers
Increase your organ acceptance rates with UNOS Solutions.
CARE enhances your transplant center's ability to analyze your acceptance patterns to make decisions that save lives. This interactive tool visualizes your organ acceptance for specific types of donors, along with transplant specific and aggregate outcomes of those organs you refused. Learn more about CARE with our video demonstration of the tool.
Organ Utilization Tool (OUT) for OPOs
Would you like to increase local utilization of organs you procure? You can use these monthly Tableau workbooks to help facilitate conversations with your local centers who have turned down organs that were transplanted elsewhere.
This tool allows you to:
View recipient characteristics and outcomes including graft and patient
status and survival rates at six months and one year
Use filters to review specific types of organs (DCD, HCV-positive, etc.) with your local programs
Display most recent 24 months of data on offers from your OPO to your local centers

I needed to take the organ offer and acceptance data out of a complicated spreadsheet and display it in a meaningful way. The UNOS team listened to my needs. They developed a customized, dynamic tool that's generated questions and become a conversation starter with our transplant programs. The questions help drive improvement and that leads to more lives saved.
Meg Rogers, Director of Transplant Center Relations, LifeSource
Statistical consulting and analytical support services
Let us serve as your transplant statistician or data analyst.
UNOS biostatisticians, data analysts, and data scientists are experts in the field of transplantation. Put our unparalleled experience in the nuances of analyzing and understanding transplant data to work for you.
Any/all data that's reported to the OPTN can be customized and delivered back to you to assist in making operational decisions. We can even combine it with your own data.
We can help:
Design and perform scientific research studies
Draft abstracts, manuscripts, and presentations
Develop dashboards and other tools for quality improvement and compliance monitoring
Customize center or national STAR files (de-identified version of the OPTN database for analyses) that include only what you need for your analysis or project including the creation of custom calculated fields
Customized transplant center dashboards
Get a personalized dashboard to monitor compliance and understand your program's performance. This tool allows you to track activity and outcomes related to pre- and post-transplant patient care and/or compliance with OPTN policies with regional or national benchmarking.
Examples of data you can include:
Waiting list additions by various candidate characteristics
Current waiting list demographics (diagnosis, active/inactive, medical urgency, etc.)
Waiting list outcomes (transplant and mortality rates)
Organ offers and acceptance rates
Transplant activity including types of patients and donors accepted
Understand your post-transplant outcomes including causes of death/failure, length of stay, and evaluation of survival rates
Data submission compliance with OPTN and CMS requirements
Preview new set of available dashboards
UNOS has been an effective partner, collaborating with our QAPI team to develop a standardized monthly QAPI dashboard. UNOS generated a dashboard filled with the most timely clinical information available and critical benchmarks to enhance clinical decision-making across all transplant programs. This is a cost-effective tool to improve your transplant QAPI program and reduce the amount of time spent manually creating QAPI dashboards.
Kim Phillips, RN, MSN, CCTC, Director, Transplant Service Line University of Utah Hospital and Clinics
Additional reports & tools
There are many additional data reports and analytical tools on the data services portal. Log into UNet to view your center or OPO's data.