Since its dedication in 2003, the
National Donor Memorial
located at the United Network for Organ Sharing headquarters has honored America's organ and tissue donors. Over the years it has attracted thousands of visitors to Richmond, Va.—from local schoolchildren to travelers from around the world—who come to visit the garden, tour the UNOS campus, and be inspired to follow in the footsteps of so many by choosing to give the Gift of Life.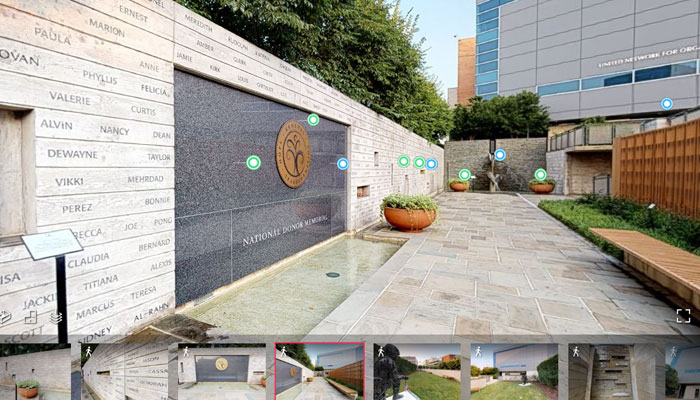 Interactive tour with virtual reality capability
Now people can remotely visit the National Donor Memorial through a new online virtual tour. The 3D National Donor Memorial experience allows virtual visitors to explore and enjoy the memorial site from anywhere in the world.  The tour can also be downloaded and viewed in virtual reality on your cell phone with Google Cardboard or a Samsung VR headset.
As if they were there in person, virtual visitors are able to walk through the memorial and stop at the Wall of Tears to read the names of individual donors who shared the gift of life. In the Butterfly Garden, they can pause and reflect on the renewal of life through transplantation. Moving into the Grove, virtual visitors can see the ripples of water in the fountain, which symbolize the far-reaching effects of organ donation. And they can visit the Fallen Soldier Donor Memorial in order to pay homage to the members of our military who have made organ and tissue donation their last courageous act of service.
Mapping the model with infrared sensors
Venue View, a United Kingdom-based company, traveled to Richmond from London to shoot the memorial in the summer of 2018. Relying on infrared sensors, a special rotating camera captured the photographic and 3D data needed to build the virtual model that is the foundation of the interactive walk-through tour. In order to not be overwhelmed by the solar infrared, the photography took place over the course of two days, shooting in the early morning darkness in a race against the sun.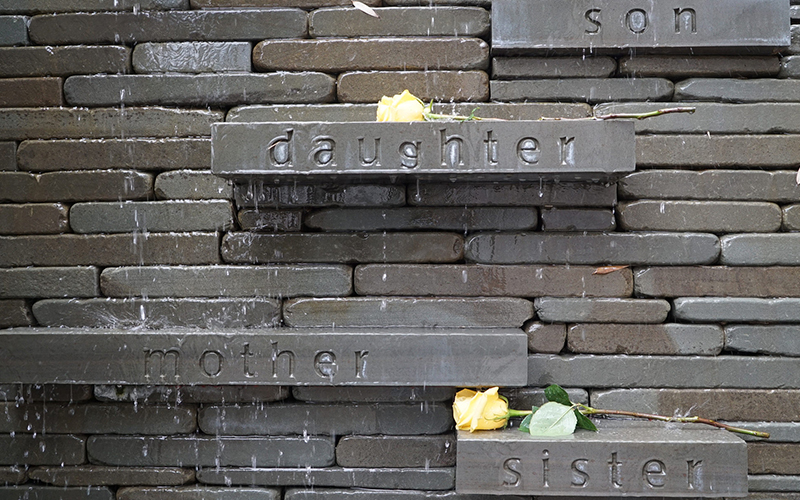 More about the National Donor Memorial
Funded entirely by private contributions, the 10,000 square foot National Donor Memorial site was designed by a volunteer committee of donor family members, living donors and transplant recipients from across the country. The memorial symbolizes the emotional journey experienced by donor families during the donation process. Read a collection of donor tributes, and share your own.
Interested in touring the National Donor Memorial?  UNOS offers virtual, guided and self-guided tours. Group tours are also available and must be scheduled in advance.
Make a gift to the National Donor Memorial
Your gift supports the 10,000 square foot memorial garden dedicated to organ donors nationwide, as well as programs and activities supporting education, tours and memorial celebrations. Give now.