Tour the National Donor Memorial
United Network for Organ Sharing has attracted thousands of visitors—from local schoolchildren to travelers from around the world—to visit the garden, tour the UNOS headquarters and be inspired to follow in the footsteps of so many by choosing to give the Gift of Life.
Located at UNOS, the National Donor Memorial honors America's organ and tissue donors.
Tours
Virtual: Feel like you're there with an immersive, 360-degree tour of the Memorial with videos and descriptions.
Guided: Join a UNOS staff member on guided tour of the Memorial, learning how the Memorial was created and exploring the symbolism behind the Memorial's design. All tours are in English. Please contact us to schedule.
Self-guided: Visitors interested in self-guided tours are welcome seven days a week, daytime and evening hours. Group tours must be scheduled in advance.

The memorial garden: a symbolic journey through the process of donation
The Wall of Tears
A family's loss marks the beginning of the journey. At the memorial entrance, water flowing over the words, "friend, wife, son, daughter, mother, sister, husband, brother, father," symbolizes tears shed by donor families.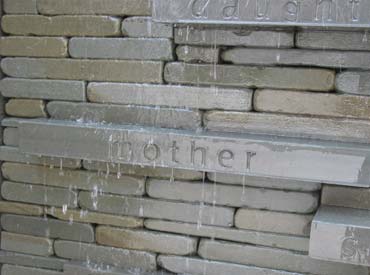 The Wall of Names
The central room of the garden contains names of donors, representing the diversity of America's donors. These named individuals share one special common thread—their generous gift made new life possible for thousands of children and adults. Without them, organ transplantation would not be possible.
The words, "Hope, Renewal, Transformation," are emblazoned on a bronze medallion on the granite wall. These words, specifically chosen by the committee that created the memorial, are unique to the organ donation process and have special meaning to both recipients and donors.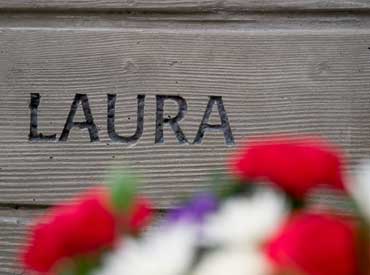 Butterfly Garden
"Light and openness" describe the portion of the memorial containing plants to attract butterflies, symbolizing renewal of life through transplantation. The evergreen bamboo and "Gift of Life" roses border the lawn.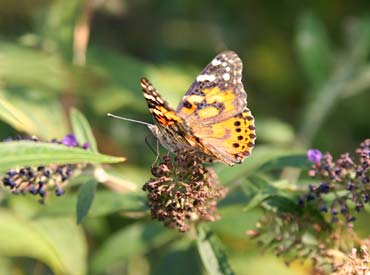 Grove
A row of holly trees leads to the source of water flowing through the memorial. The ripples of water in a fountain, symbolizing the donors' generosity, have far-reaching effects. This illustrates that the gift of organ donation does not end with an individual recipients.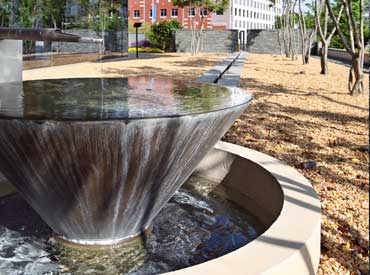 Fallen Soldier Donor Memorial
The Fallen Soldier Donor Memorial is dedicated in honor of the members of our military, both present and past, here and abroad, who have made organ and tissue donation their last courageous act of service so that others may live long and healthy lives in a free and safe world.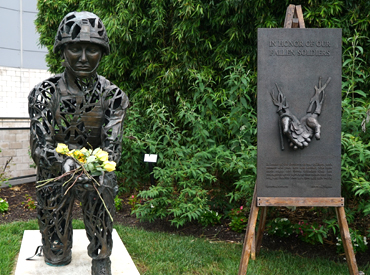 Make a gift to the National Donor Memorial
Your gift supports the 10,000 square foot memorial garden located in Richmond, Virginia dedicated to organ donors nationwide, as well as programs and activities supporting education, tours and memorial celebrations. Give now.