Insights
Trailblazing physician broke barriers to become nation's first Black female transplant surgeon
Dr. Velma Scantlebury-White is encouraged by advances in achieving equity in organ allocation, but believes there are more issues to overcome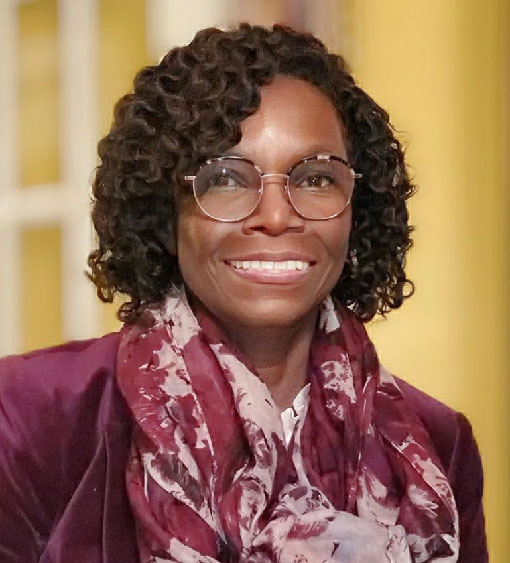 Velma Scantlebury-White, M.D., FACS, who became the nation's first Black female transplant surgeon in 1989, is no stranger to overcoming obstacles.
Scantlebury-White, who has performed more than 2,000 transplants, said, "Being a person of color in a field of surgery" certainly becomes challenging for those who feel they are not in a position to speak up over fear of being reprimanded or passed over for promotion.
"I think for women it's even harder because they have a double strike," she said. "Rather than overt racism, there's now what they call micro-aggressions and implicit bias."
Born in Barbados in 1955, her family moved to New York City in 1970. She attended Long Island University-Brooklyn, graduating with honors and degrees in biology and pre-med. She later earned a medical degree at Columbia University, where she met her mentor, Barbara Barlow, M.D., a pediatric surgeon at Harlem Hospital in New York, who helped Scantlebury-White focus her career in surgery.
"There are many more women in general surgery but moving into a field such as transplant becomes difficult in finding support," Scantlebury-White said. "One of the things we're actually trying to get is continued mentorship and sponsorship from program directors, who play a role into making sure the fellows get the best experience possible, and also get embraced when they're in their training years."
Achieving equity for minority patients
A longtime proponent of promoting organ donation within the Black community, Scantlebury-White says there have been significant changes in terms of achieving equity access in the allocation system for minority patients, but some issues persist.
"One of the issues we see is the delay in getting to the waitlist, especially in a lot of rural areas," she said. "Another issue involves disparities. There's still a difference in those who are being transplanted with living donors, in terms of people of color vs. Caucasians."
Structural racism is a fundamental cause of poor health and disparities among historically disenfranchised groups in this country. Black people are almost four times more likely to suffer from kidney failure than non-Hispanic whites. Black patients also spend months longer waiting for a kidney transplant than white patients.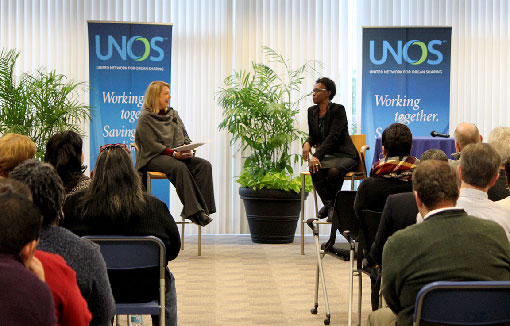 Policy changes to reduce disparity
After the Organ Procurement and Transplantation Network (OPTN) implemented a new kidney allocation system in 2014, the rate of transplantation leveled between Black and white patients to some degree. This reduction in disparity is believed to be due to changing waiting time-based priority to dialysis time, which blunted the negative impact of delayed referral to transplant among minority candidates.
While Scantlebury-White agrees significant improvements have been made in achieving equity in access to transplant, she says there remains inadequacies within the health care system that block minorities from seeing a nephrologist in time.
"I would like to see more pre-emptive work in terms of prevention, and also early diagnosis with people of color," she said. "There's a lot of work to do in terms of education about renal failure. Education becomes really important for people to see dialysis is not your only option if you have kidney disease."
As she enters retirement after an illustrious career, in which she has been recognized by the National Kidney Foundation, the National Library of Medicine, the NAACP, and countless others, Scantlebury-White wants to see more women being accepted as equals in the field of transplant surgery.
More than 20 years ago, she said she would not retire until there were 10 other Black women in transplantation surgery. There are 12 now, by her count. She says increasing the visibility of these women shows young people that it's possible for them to attain these positions, too.
"While I congratulate those who were able to make it through, we do need a better support system," Scantlebury-White said. "The challenges are not as bad as they were 30 years ago when I was training, but they still do exist. We have women out there, and we have more in the pipeline who are coming along."
Bio
Dr. Velma Scantlebury-White
Dr. Velma Scantlebury-White, the first Black woman transplant surgeon in the U.S., recently retired from Christiana Care Transplant Program in Newark, Delaware. She is currently conducting special online lectures on renal diseases at Texas Christian University. She also taught at the universities of Pittsburgh and South Alabama.
Dr. Scantlebury-White shows no signs of slowing down. Aside from teaching at TCU, she provides health education to residents over 65; volunteers to help dispel myths around COVID-19 vaccination; and lectures for organizations such as the National Coalition of 100 Black Women, and the Wilmington Chapter of The Links, Inc.
She has served on committees for numerous transplant organizations, including American Society of Transplantation Women's Health; American Society of Transplant Surgeons Diversity Issues; National Kidney Foundation's Health Equity; and on the OPTN Minority Affairs and Kidney/Pancreas committees.
Dr. Scantlebury-White is married to Dr. Harvey White, a professor at University of Delaware, and is the mother of two daughters, Akela and Aisha.

"I do my best not to let obstacles bring me down but see them as a challenge I overcome."
Dr. Velma Scantlebury-White